An Post

API Integration and Tracking

ClickPost Multi-carrier integration platform lets you integrate with 150+ carriers including An Post using a single API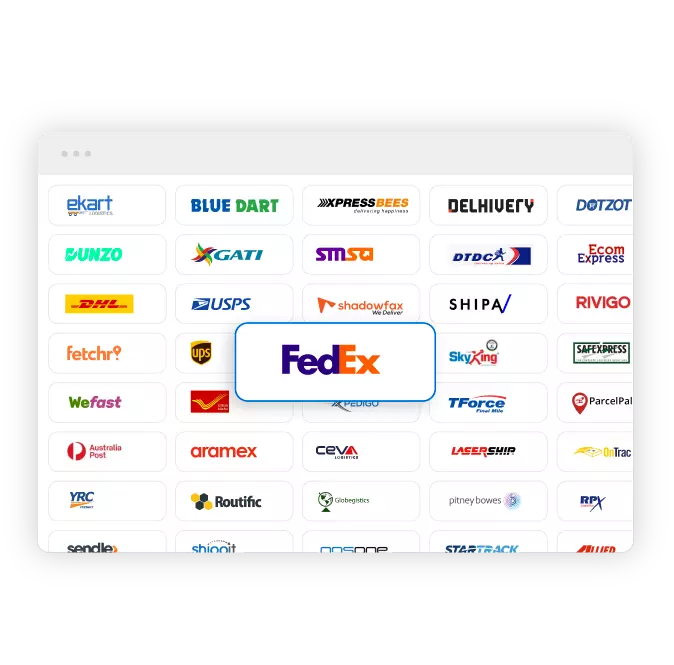 Shipping services
Domestic shipment

Cross-border shipment

Same-day delivery

Next-day delivery

Express delivery
Special services
Shipment insurance

Drop-off points

Redelivery

Competitive shipping rates

Packaging and labels

Financial services
Technology services
Customised tracking dashboard

Returns management

Point-to-point logistics solutions
About

An Post
An Post is one of the leading postal service providers in Ireland. Being a member of the Universal Postal Union, it offers universal postal services to each part of the country. The company's services include international mail service, letter post, express delivery, parcel service, etc. These services help e-commerce stores to make their businesses more sustainable and profitable. An Post's high-quality services meet e-commerce companies and customers' shipping needs and make their shipping journey easy.
An Post is a state-owned courier service company founded in 1984. The company's headquarters are situated in Dublin, Ireland. In 2018, there were 1,100 An Post offices and 100+ agents across Ireland. The company has multiple subsidiaries and is involved in several joint venture operations. As of 2020, An Post remained Ireland's largest employer but went through considerable downsizing. The company has over 10,000 employees who collect and deliver 2.5+ million parcels to 2+ million customers using a road fleet of 1,645 bicycles and 2,778 vehicles. It also provides 2,500+ PostPoint payment channels at national retail outlets.
An Post's variety of shipping solutions encompasses retail, postal, financial and communication services. With the company's postal solutions, online sellers can send documents and parcels to every corner of the world. The standard post option allows them to ship non-urgent packages to customers. Online retailers can send urgent parcels, letters or business documents safely and fastly using the company's registered postal service. An Post also offers international delivery services that enable online merchants to ship parcels and packages outside European countries. It provides safe and affordable same-day and next-day shipping services.
The company's packaging and labels service let e-commerce stores purchase pre-paid packaging and labels for their business needs. Its returns management system efficiently manages return requests. It creates return labels for orders so customers can easily place returns online. Online shoppers don't have to worry if they miss out on their delivery. An Post's redelivery service delivers the item again to the customer's chosen address.
With the platform's tracking management software, online retailers and customers can track their shipments. By entering the tracking ID, they will get tracking notifications on their delivery status. Some additional best-in-class services of An Post include a postage calculator, parcel lockers, direct mail services, renting a PO box, drop-off points, insurance on shipments, etc. ClickPost has a shipping API integration with An Post that assists e-commerce retailers in streamlining their shipment process. This integration enables online sellers to avail of end-to-end services such as carrier integration, COD reconciliation, warehouse and NDR management.
FAQs about

An Post
1) Can I redirect my An Post order to a new address?
Yes, you can redirect your order to a new address. For this, you have to visit An Post's redirection service information page, where you can apply for redirection service. You can also submit a redirection service form with payment at any company's post office. An Post takes 5 working days to redirect your order.
2) How can I track my An Post parcel?
An Post will provide you with a tracking ID or order number after dispatching your parcel. You have to enter this ID or number in the search box available on the company's customised tracking page. The page will then show all tracking details regarding your standard, registered, express and international post.
API

Description

Manifestation and shipping label generation API:

Create order on Courier Partner, fetch waybill and shipping label and place pickup request

Track Shipment API:
Track your

An Post

shipment using AWB and Courier Partner
Cancellation API
Cancel shipment manifested on Courier Partner for faster returns
EDD API:
Show estimated delivery date for shipments on the order checkout page
NDR Action update:
Updates the after NDR action directly on courier company's database
Return Web-hooks:
Track your return shipment using AWB and Courier Partner using web-hooks
VIEW API DOCUMENTATION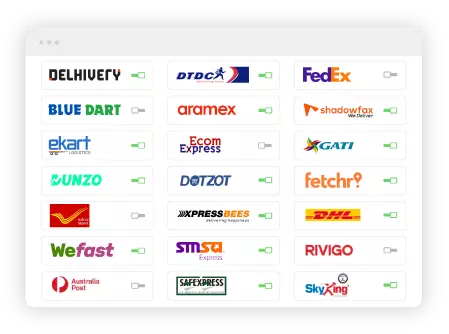 Step 1 - Select The Courier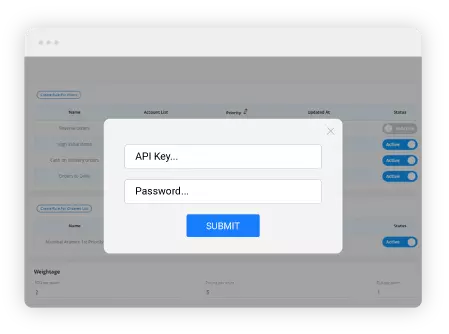 Step 2 - Enter API Key