AI-powered courier allocation engine
Choose the best courier partner for every order with a powerful recommendation engine that analyzes your courier partner's performance and your business priorities.
Increase fulfilment rate

Reducing RTO and

Optimise logistics costs

Reduce delivery time
Learn More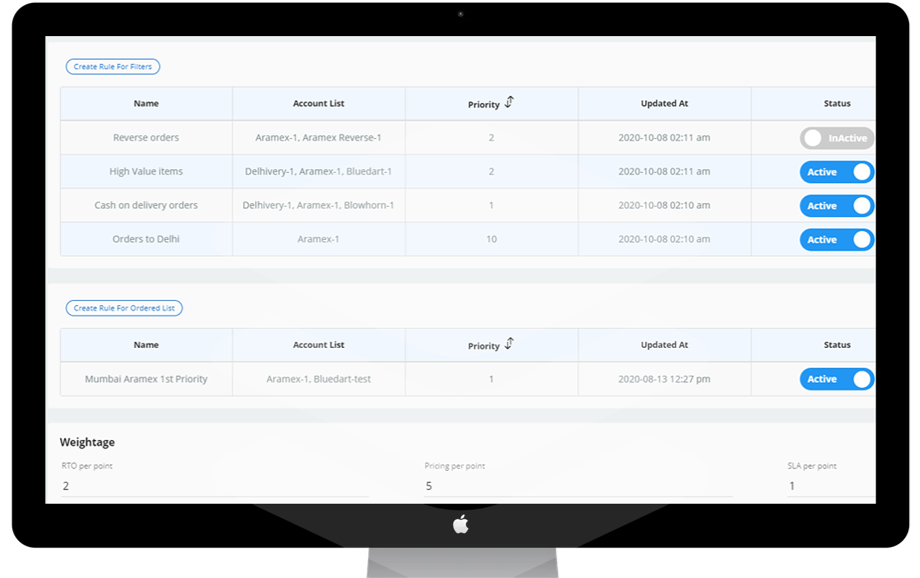 "ClickPost allocation engine has helped us reduce order delivery time by about 20%. Instead of using static rules, we now assign weightage to different performance parameters on ClickPost dashboard and the system automatically selects the best delivery partner.."
Head of Logistics
Online Apparel Company
Setup rules on ClickPost dashboard

Set allocation rules and parameters to let the ClickPost recommendation engine dynamically allocate the best courier partner for every shipment

The recommendation takes into account more than 50 signals to analyse your partners, including Real-time serviceability check, Payment modes, Invoice value, Time to deliver, Exceptions rate, Past customer experience (NPS) etc.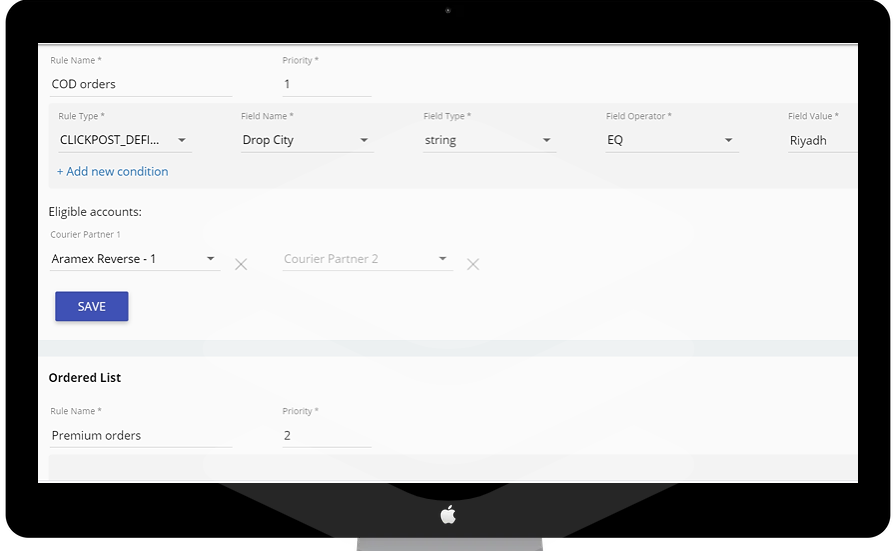 Ensure serviceability with real-time sync of pin codes
ClickPost offers real-time sync of pickup and drop pin codes with your shipping partner's systems to get you access to the right serviceability at any point of time.

Select the shipping partner based on their performance in the serviceable pin codes to ensure high deliverability rates.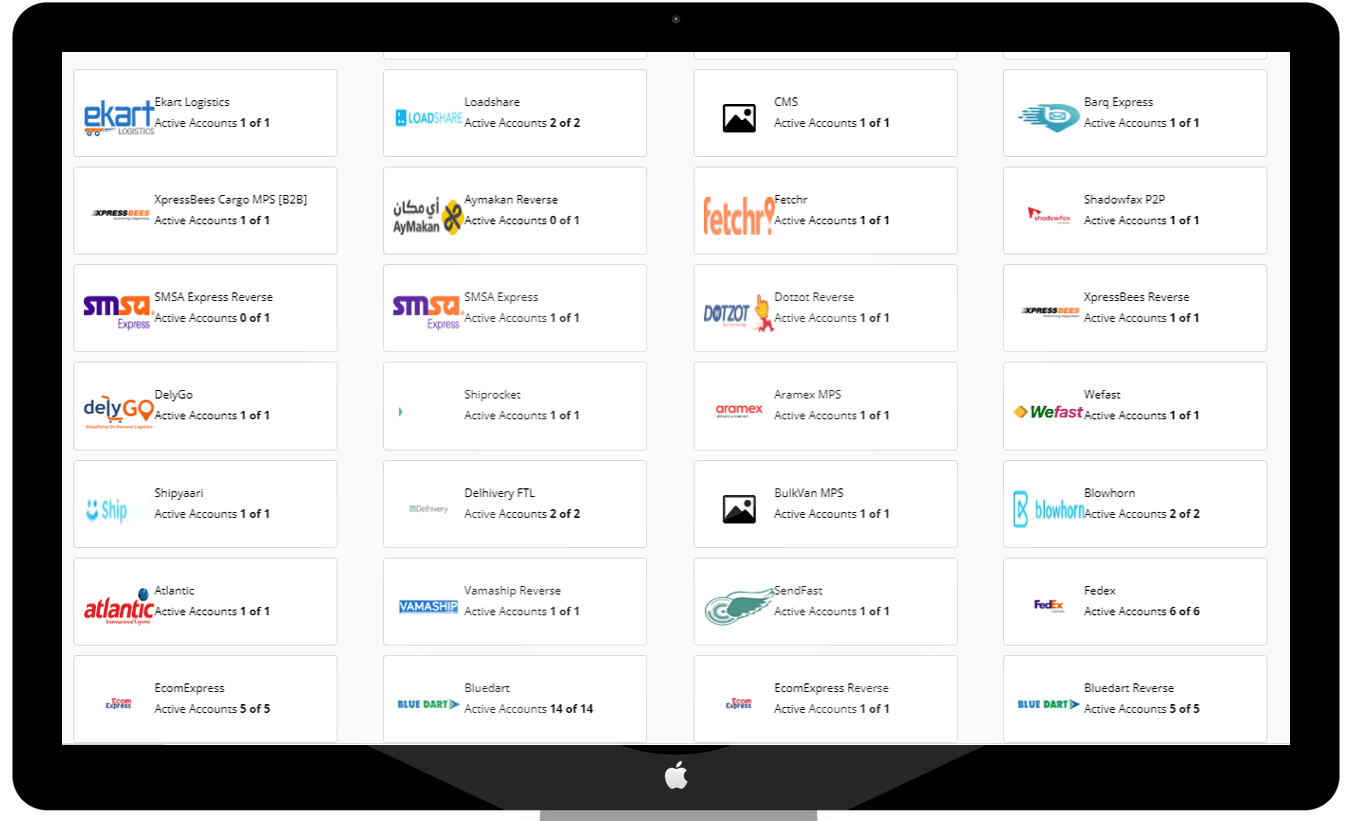 Make data-driven decisions to lower your logistics costs and RTO
Our courier partner recommendation engine continually analyses the data of the providers and benchmarks their performance to give you actionable insights.

Predict performance and select the most suitable courier partners to lower your logistics costs, reduce RTO and improve customer experience.