bookMyPacket

API Integration Platform
Get Direct integrations with AWB, Shipping label, Tracking, Cancellation, NDR, Returns API of bookMyPacket using ClickPost.
Overview of bookMyPacket Courier Company
bookMyPacket is an integrator/aggregator of 3PL service providers for online businesses. Their logistics services include express cargo, air cargo and fulfillment centres/ warehousing, striving to deliver efficient, economical, and reliable last-mile deliveries. BookMyPacket logistics service provider operates an in-house service network in major towns and cities.
EXPRESS CARGO
Express logistics network that spans over more than 15000 pin codes. bookMyPacket offers a customized express delivery solution with doorstep pickup along with quality check, document collection, eKYC, cash on delivery, next day delivery and cargo services.
AIR CARGO
Dropr gives you the ability to monitor the trip of the vehicle carrying your parcel in real-time with live tracking on the mobile and web apps. It also sends automated SMS and email updates.

WAREHOUSING
Tailor-made solutions to ship cargo in a secure manner, both over domestic and international grounds. Flexible door to door, airport to airport, door to airport and airport to door services, with customs clearance, import & export documentation.
INTEGRATING WITH BOOKMYPACKET: DIRECT V/S CLICKPOST
CLICKPOST API FOR INTEGRATING WITH BOOKMYPACKET
ClickPost already has API integrations with bookMyPacket for the complete shipping process.
Manifestation and shipping label generation API:

Create order on Courier Partner, fetch waybill and shipping label and place pickup request


Track Shipment API: Track your shipment using AWB and Courier Partner


EDD API: Show estimated delivery date for shipments on the order checkout page


NDR Action update: Updates the after NDR action directly on courier company's database


Return Webhooks: Track your return shipment using AWB and Courier Partner using webhooks
" We went live with 3 new couriers in 1 week using ClickPost - Superfast execution with no technical glitches. Our reach has increased and overall logistics costs have gone down by more than 10%, thanks to ClickPost "
Head of Logistics
Online Apparel Brand
ClickPost integrates with 120+ Carrier Partners


















List of E-Commerce Shipping Solutions
View all logistics service providers in India and how ClickPost helps you integrate with them
Read More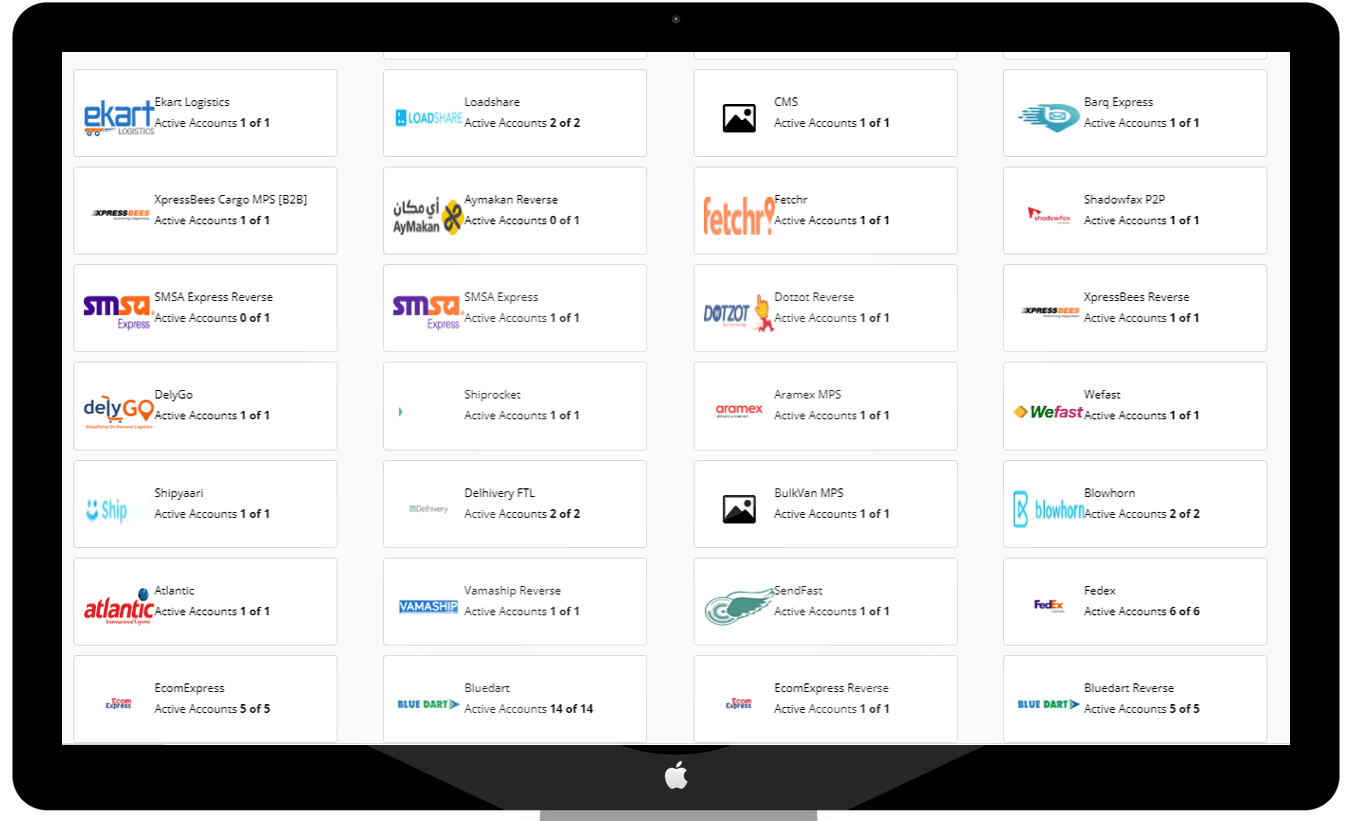 Step 1
Select the courier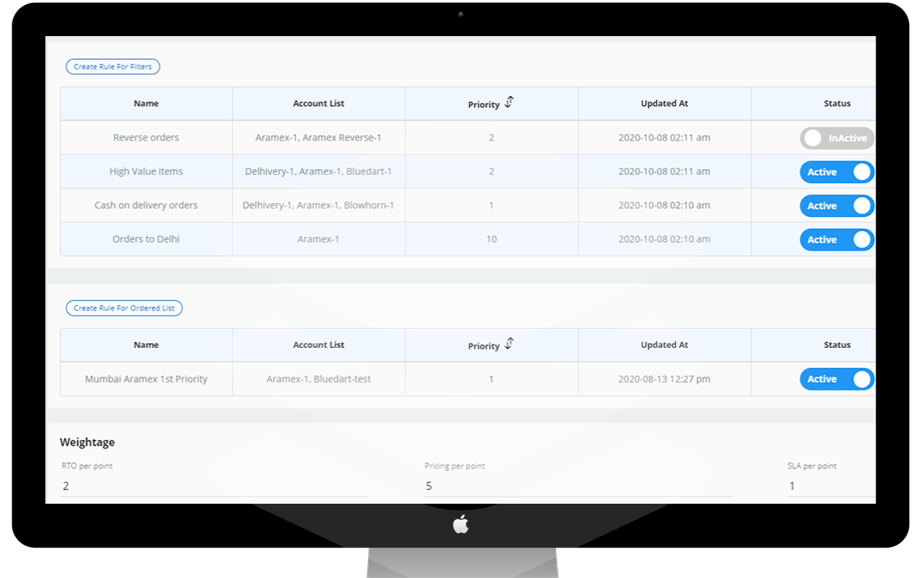 Step 2
Enter Credentials, Pricing etc.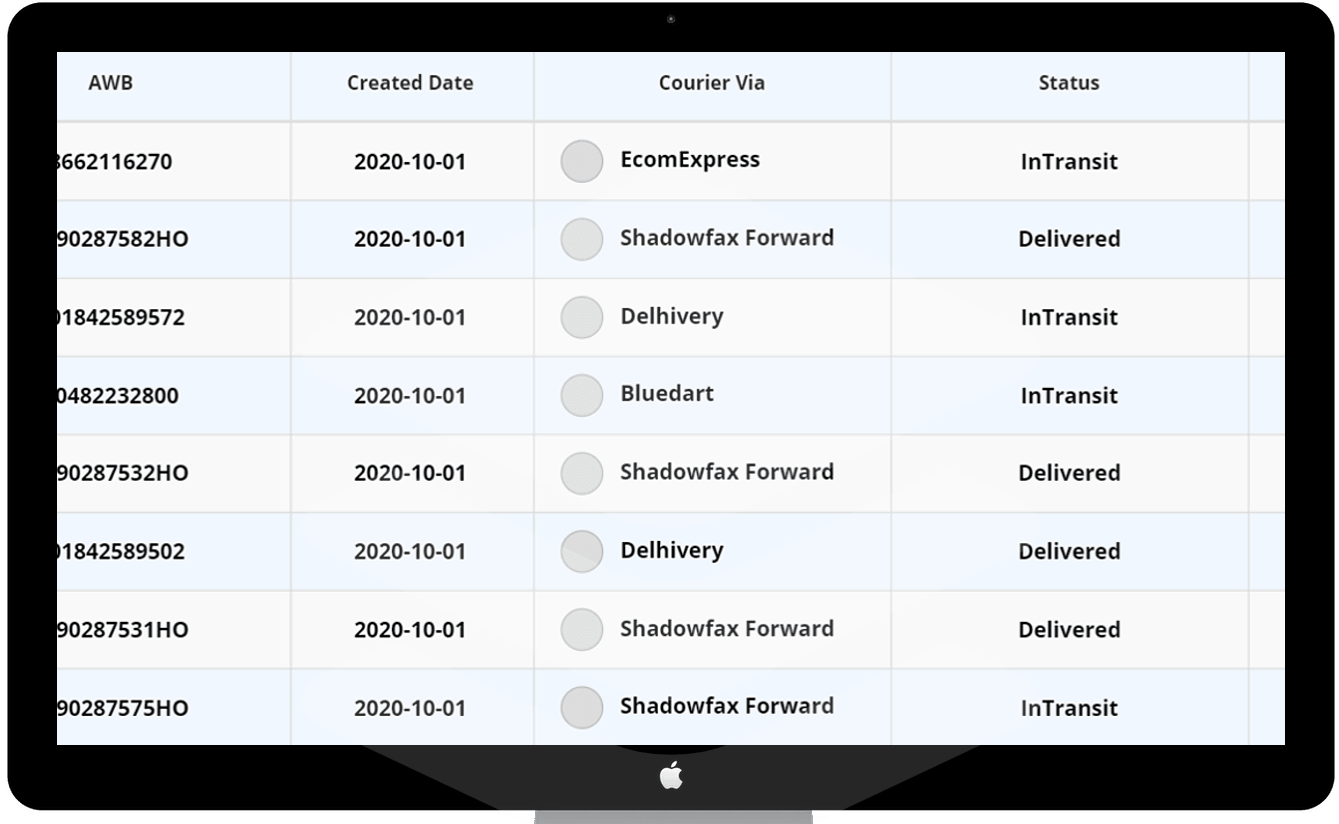 Step 3
Start Generating waybills
bookMyPacket Shipping API Integration
BookmyPacket is a highly regarded and well-established courier company that provides a wide range of different shipping services. These shipping services are largely catered to fulfill ecommerce needs, ensuring that they are economically viable solutions with reliable turnovers and efficient tracking protocols in place. In fact, BookMyPacket works as both an integration platform and an aggregator of 3PL shipping service providers. With this carrier by your side, your ecommerce business gets access to a varied assortment of first mile, mid mile and last mile delivery services. It has an in-house network of shipping and logistics service providers spread across major cities and towns in India, and uses this network to enable greater transparency and control to be granted to Ecommerce businesses during the first mile of delivery.
This includes carrying out the procedures of shipment processing and fortifying line haul operations. In addition to that, BookMyPacket further benefits ecommerce businesses by providing eKYC authentication using OTPs sent to aadhaar card holders. They also provide services for collection of documentation and verification of the same, which can be a vital support. In the case of reverse logistics, BookMyPacket also jumps into action, providing the same first mile services but specialised for return journeys, such as reverse pickup and doorstep QC (quality checks). Looking at overall first mile delivery solutions provided by BookMyPacket, this carrier also provides support services in warehousing by giving you access to order fulfillment centres.
These centres have been technologically updated to ensure accuracy and speed when it comes to sorting, managing and processing inventory. These centres are fortified with security measures like constant CCTV surveillance as well as a fully connected warehouse management system. Taking a look at the shipping services provided by BookMyPacket, it is known for its widespread network of logistics partners that enable express delivery across 15000 pin codes in the country. Using this network, a variety of express delivery services are also made available, including but not limited to, documentation, COD (Cash-on-Delivery), NDD (Next-Day-Delivery), and even customized express delivery solutions.
As a technology-driven carrier, BookMyPacket provides tracking updates in real-time on a graphical dashboard enabling better analytics and business management. This carrier also provides air cargo options for both domestic and international delivery and has expertise in handling specialized goods like perishables or dangerous materials. This process includes AWB generation, customs clearance, as well as necessary documentation for import and export. BookmyPacket is a carrier that provides a multitude of shipping solutions and with ClickPost Courier or Logistics API integration, you can go live with BookMyPacket in just 1 day.