Stellar Value Chain Solutions API Integration Platform
Get Direct integrations with AWB, Shipping label, Tracking, Cancellation, NDR, Returns API of Stellar Value Chain Solutions using ClickPost.
INTEGRATING WITH Stellar Value Chain Solutions: DIRECT V/S CLICKPOST
CLICKPOST API FOR INTEGRATING WITH Stellar Value Chain Solutions
ClickPost already has API integrations with Stellar Value Chain Solutions for the complete shipping process.
Manifestation and shipping label generation API:

Create order on Courier Partner, fetch waybill and shipping label and place pickup request


Track Shipment API: Track your shipment using AWB and Courier Partner


Cancellation API: Cancel shipment manifested on Courier Partner for faster returns


NDR Action update: Updates the after NDR action directly on courier company's database


EDD API: Show estimated delivery date for shipments on the order checkout page


Returns: Track your return shipments using AWB and Courier Partner
ClickPost integrates with 150+ Carriers


















List of E-Commerce Shipping Solutions
View all logistics service providers in India and how ClickPost helps you integrate with them
Read More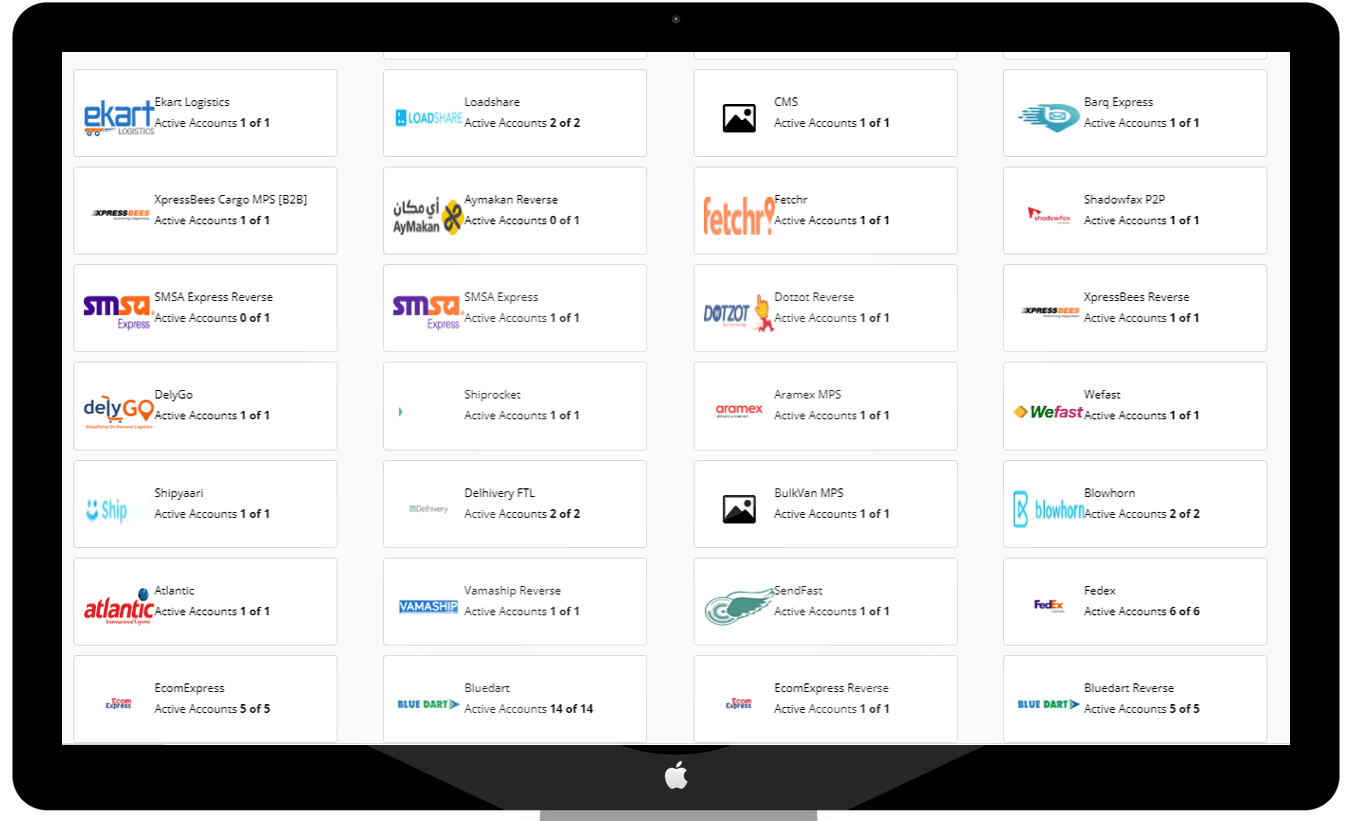 Step 1
Select the courier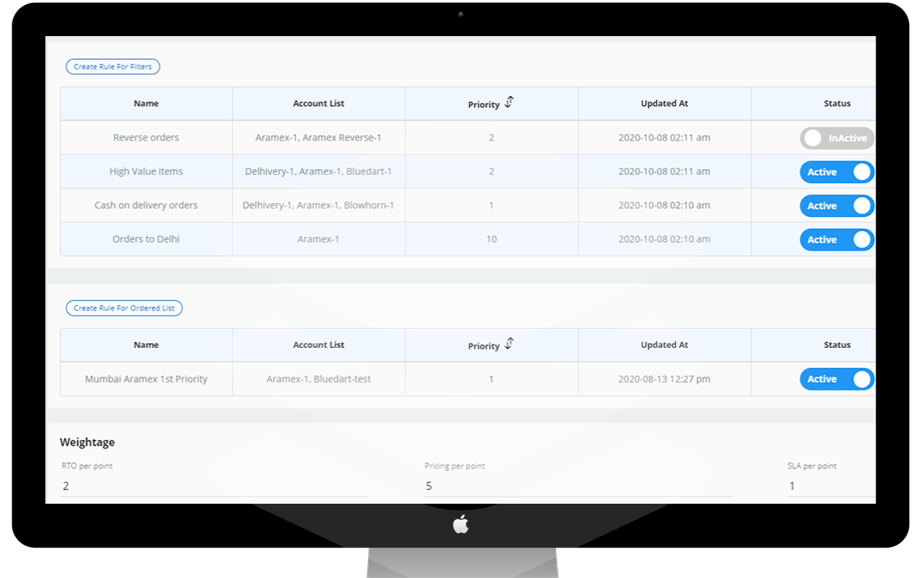 Step 2
Enter Credentials, Pricing etc.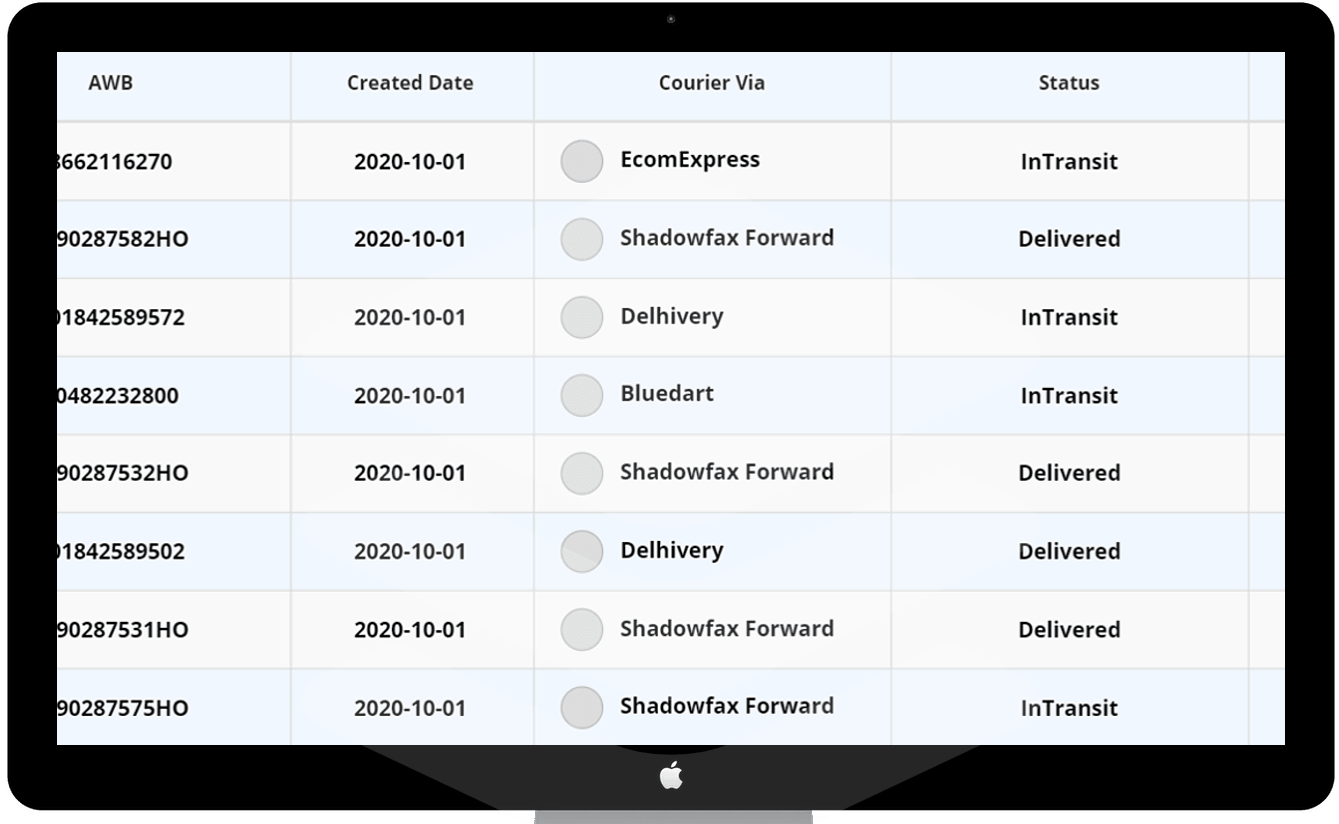 Step 3
Start Generating waybills
Overview of Stellar Value Chain Solutions
Stellar Value Chain is a supply chain management and transportation solutions provider that was built in 2016 with the vision to bring India among the top 5 in the Logistics Performance Index of the World Bank. It was established by Anshuman Singh, the Chairman and MD of Stellar Value Chain, who himself is a veteran in the field of logistics and distribution chain with over 25 years of experience. Stellar Value Chain aims to transform the way demand and supply chain work in India by removing the inefficiencies at play. Angshuman Singh's dream to bring innovation to the supply chain and package delivery industry became a reality with the 25 million USD investment backing of Warpug Pincus. Over the years, Stellar Value Chain has also expanded to acquire Kelvin Cold Chain and Patel Roadways. The company currently runs over 10 million sq. ft. of warehousing space and over 2000 delivery fleets and trucks deliver products to 15000+ pin codes. It aims to increase its storage space to 50 million sq. ft. and run over 50,000 trucks in the near future. It also wishes to bring under its delivery ambit all the corners of India and provide shipping services of every kind like LTL, FTL, Express, Premium, etc.
Stellar Value Chain lends its services to businesses of all kinds from B2B, B2C, D2C and in every possible niche like fashion and retail, healthcare, restaurants, gadgets, industrial equipment, and much more. For all businesses, Stellar Value Chain can provide contract logistics, pick up and delivery, temperature-controlled transit or cold transportation, and entire supply chain management. For eCommerce clients, Stellar Value Chain offers complete integration with their WMS or Warehouse Management System that can store, pick, pack and deliver products to the customer's doorstep. Online retailers can also sync all their shops with the Stellar Value Chain platform, manage all their orders from one place and send shipment tracking information to customers directly from the platform itself. Stellar Value Chain is also a provider of returns management and can help businesses manage RTO (Return to Origin) issues that arise when a package is not delivered to the customer. Stellar's platform is responsive and actively works to identify the root cause of the shipping exception.
As a 3PL, Stellar Value Chain is one of the premier names in the Indian supply chain management and contract logistics industry. It has over 27m million sq. ft. of logistics space that is fitted with the best-in-class warehouse management system. WMS can be integrated with businesses ' pre-existing ERPs for smooth functioning and onboarding. Stellar Value Chain's tech-driven approach brings to the customers India's first BTS or Built to Suit infrastructure. Stellar Value Chain also offers intelligent docking for WMS for easy loading and unloading. For businesses specifically looking for transportation or shipping services, Stellar has Express, LTL (Less than truckload), and Stellar Distribute. Stellar Express can deliver urgent orders to the customer's door while LTL is more suited for orders that are not time-sensitive. Stellar Distribute is for orders with a destination address within 150kms of the source. Stellar's technologically advanced Transport Management System or TMS optimizes navigation routes to find the best route for delivery and reduces logistics costs.
Stellar Value Chain provides around-the-clock support for delivery and shipping-related queries. Stellar Value Chain is a major distributor for the healthcare sector as well as ice cream and dairy products, all of which need end-to-end cold chain transportation at swift rates. Stellar Value Chain provides temperature-controlled transport across India in a timely manner. It also enables data loggers to check the exact temperature of the delivery vehicle. Geotagging enables real-time monitoring of the delivery truck at all times. Upon successful delivery, proof of delivery is also provided by Stellar Value Chain Solutions. Does Stellar Value Chain Solutions sound like a perfect fit for your business? Then join ClickPost today and go live with Stellar Value Chain solutions in just 1 day with ClickPost's courier API integration with Stellar Value Chain Solutions.