Holisol

API Integration and Tracking

ClickPost Multi-carrier integration platform lets you integrate with 150+ carriers including Holisol using a single API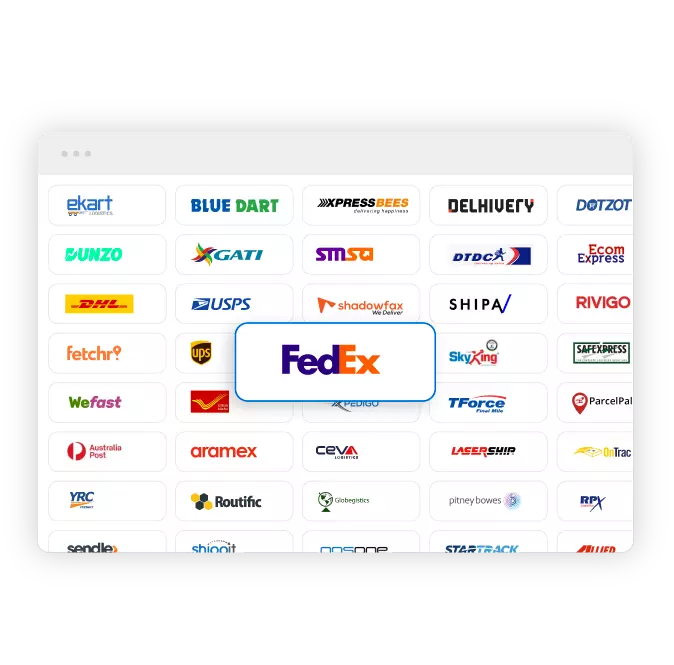 Shipping services
First and Last mile delivery

Hyperlocal Fulfilment
Special services
Warehousing and Order Fulfilment

Integrated Packaging and Logistics
Technology services
Real-time shipment tracking

Shipping Management Dashboard
About

Holisol
Holisol Logistics is a leading expert in supply chain management for Ecommerce businesses, backed by a combined experience of 200+ years in the field. With the experience comes a complete circular view into all logistics and supply chain insights that greatly impact customer experience. Holisol is equipped to handle both domestic and global supply chain requirements, using nearly 25 innovative solutions, designed and created by the teams at Holisol and all with parents currently pending. With Holisol, you can enable rules to apply for both transportation and sales order changes, as well as assimilate the pre-dispatch process, inventory availability and even the non-working days of your Ecommerce business.
With Holisol, you can save 16% per unit in freight charges and drastically increase your productivity. This is because Holisol automates the entire process of kitting, assembling and packing items for both inbound and outbound logistics. A web and mobile solution are both made available to ensure better transportation and connectivity to a unified platform for fulfillment across all your major channels.
Holisol also provides a solution that both tracks and manages various complex processes related to hub & spoke distribution. The last-mile delivery solutions provided by this carrier are fully automated to ensure faster and more accurate fulfillment. Further looking into the transportation services offered by Holisol, you can get access to a fleet that includes two-wheelers, three-wheelers, tractors, commercial vehicles, passenger vehicles, and even earth moving equipment, industrial packaging and project cargo.
Holisol works with a clear three-pronged plan. The first is related to designing specific solutions that are right for your particular business needs. The second prong relates to the management of day-to-day operations, an area that requires constant review of existing structures and re-engineering of multiple processes on a regular basis. The final prong relates to the implementation of various insights and plans that have been drawn and concluded from the data collected.
This implementation is what enables your shipping operations to move smoothly, at least from the customer's perspective. This tech-enabled platform handles everything from integrated packaging to multi-channel fulfillment and both first and last-mile delivery services. Holisol serves a wide range of customers from Bugatti to Tupperware. If you want to go live with Holisol in a single day, all you need to do is get on board with the ClickPost API integration.
FAQs about

Holisol
1) What are the features of Holisol fulfillment solutions?
Holisol Fulfilment allows for multiple modes of delivery. Holisol fulfillment services allow for multi-channel fulfillment, retail fulfillment, exclusive stores, Multi-branded Outlets, B2B Fulfilment solutions, and Online marketplaces.
2) Does Holisol have any software services?
Holisol offers a suite of software solutions for the better supply chain management. This includes VERDIS software which stands for Virtual Data Scientist. Along with this, Holisol provides Returns Management, Warehouse Management system software, Inventory Management System software, and other solutions.
3) How Does It Work?
As ClickPost has pre-existing integrations with carriers, you will never have to worry about integrating with the carriers individually.
| | |
| --- | --- |
| API | Description |
| Manifestation and shipping label generation API: | Manifests an order created on your ecommerce platforms and generates a shipping label for easy shipping. |
| Track Shipment API: | Enable shipment tracking for better post-purchase experience |
| Cancellation API | Cancel and recall the Holisol order |
| EDD API: | Estimate the delivery date with Holisol |
| NDR Action update: | Track NDR actions to allow for reduced RTO percentage |
| Return Web-hooks: | Create a return and pickup request |
VIEW API DOCUMENTATION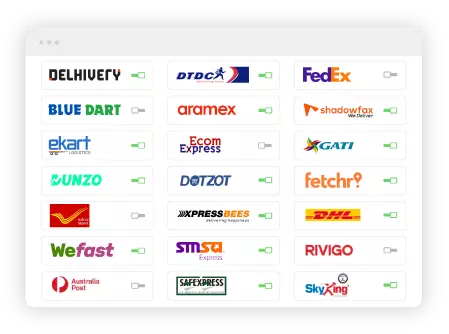 Step 1 - Select The Courier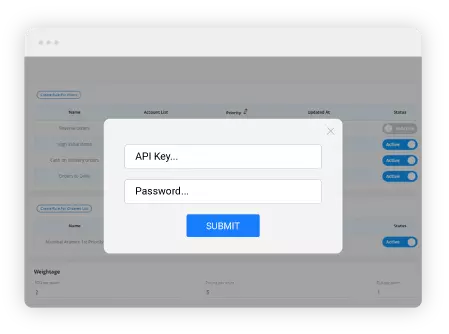 Step 2 - Enter API Key