Hurryr

API
Integration and Tracking
ClickPost Multi-carrier integration platform lets you integrate with 150+ carriers including Hurryr using a single API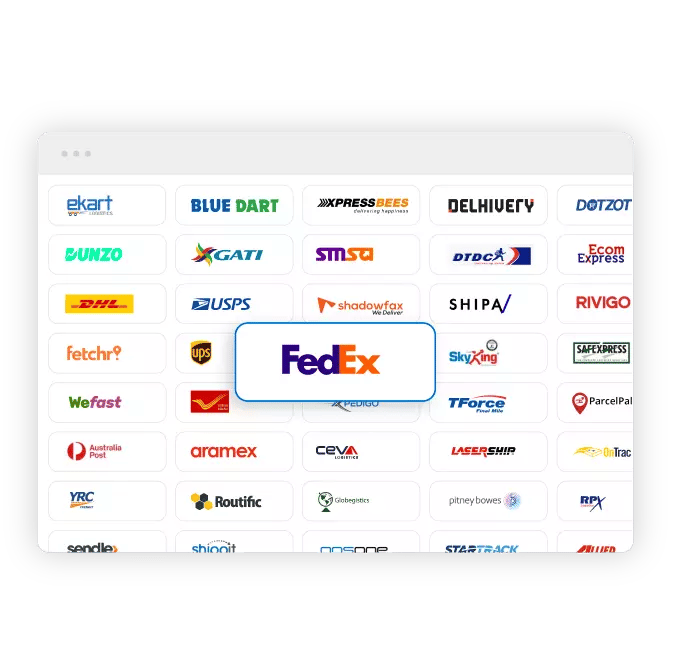 Shipping services
Same-day delivery services

Automated Resource Allocation

Distribution Services
Special services
Pick and Pack services

Demand Planning

Supply Chain solutions
Technology services
Real-time tracking services

HurryR Entellimatics software

Desktop / Mobile Application
About

Hurryr
HurryR is a Hyderabad-based courier and dispatch management company that offers superior and timely last-mile delivery services. It is also a name to reckon with in the hyperlocal and time-sensitive transactional service niche, and has a significant presence in the E-commerce ecosystem in India. HurryR is present in the B2B, B2C and even the mildly-underserved C2C spheres. Besides offering better last-mile services, it also provides contract distribution logistics and manages SKU fulfilment for a very broad range of products. These products include, but are not limited to, medicines and medical equipment, perishable products including a gamut of food and beverages, groceries and apparel. HurryR uses SKUs, or Stock-Keeping Units, which are scannable barcodes with 8-letter alphanumeric codes intended to make product tracking and inventory management easier.
They are printed on the outer packaging of a product. HurryR harnesses the power of Artificial Intelligence and Machine Learning in its proprietary tracking platform, 'Entellimatics'. This technology provides them with several pieces of essential information in real-time. Apparently, 'Entellimatics' helps the company automate resource allocation and can predict fluctuations in demand on a day-to-day basis. The latter functionality is essential for pipeline planning, resource allotment and gives a 360-degree view of the entire operation as it pans out. Using its advanced AI-powered tracking systems, HurryR has made rapid inroads in the hyperlocal supply chain management across India.
This is also evident in the service levels they offer; 4-hour, 8-hour and 16-hour deliveries. The company leverages its modern warehousing solutions and dedicated teams to pledge faster and more reliable intra-city deliveries. HurryR provides platform-agnostic tracking solutions to its clients, which includes brands like BigBasket, NinjaCart, WowExpress and Zipter. The company also scores big on its capable customer service and short-haul monitoring services. You can now go live with HurryR in a single day using ClickPost and its HurryR courier API integration.
FAQs about HurryR
1) What are the main features of Entellimatics software?
The Entellimatcis software offers a bird's eye view of your fulfillment operations. The multi-platform integration paired with the short-haul monitoring services allows shipping and order management services. The automated resource allocation feature of the software allows you to automate and optimize your order fulfillment process.
2) How do real-time tracking services from HurryR help?
HurryR real-time tracking services enable better visibility over your entire order fulfillment operations. You can optimize everything from managing inventory levels to improving post-purchase customer experience. The real-time tracking services allow you to manage these shipments through the Desktop or Mobile Application.
| | |
| --- | --- |
| API | Description |
| Manifestation and shipping label generation API: | Request an order delivery with HurryR to improve your last-mile delivery optimization |
| Track Shipment API: | Track your order through the real-time tracking services |
| Cancellation API | Recall the shipment to the origin/nearest warehouse as per the customer's request |
| EDD API: | Display the date of delivery to the end customer at the time of checkout |
| NDR Action update: | Flag a failed delivery and initiate NDR actions with HurryR to optimize the delivery attempt |
| Return Web-hooks: | Initiate a returns management sequence for a better returns process |
VIEW API DOCUMENTATION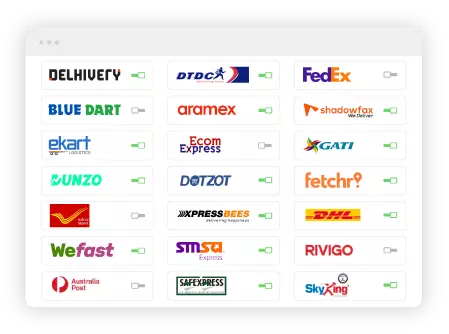 Step 1 - Select The Courier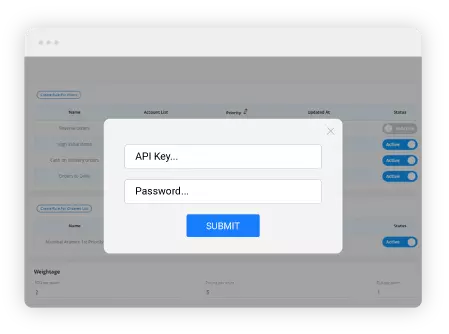 Step 2 - Enter API Key