Loadshare Networks

API Integration and Tracking

ClickPost Multi-carrier integration platform lets you integrate with 150+ carriers including Loadshare Networks using a single API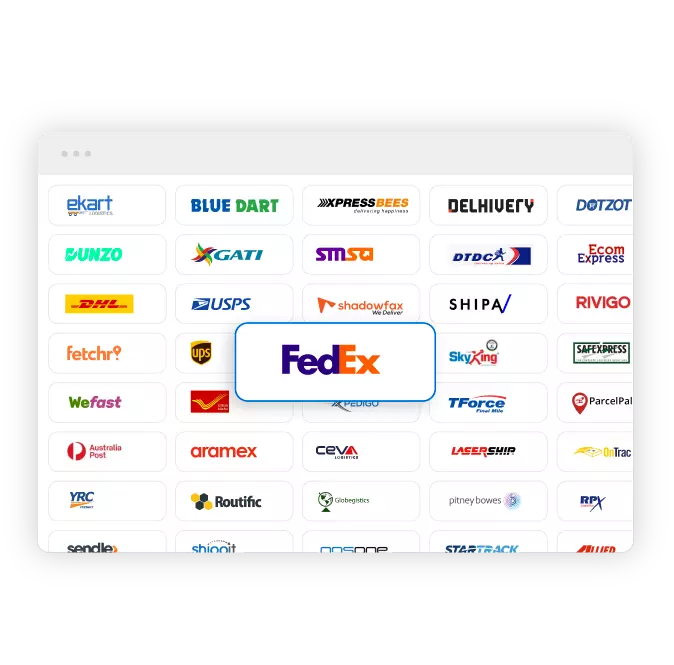 Shipping services
Express Delivery

Next-day Delivery

Same-day Delivery
Special services
Fulfillment services

Reverse Pickups

Slotted Deliveries
Technology services
Shipment Tracking services

Warehouse Management System

Transport Management System
About

Loadshare Networks
Loadshare is a logistics company based in India that mainly operates in the Eastern, Southern, and Western parts of the country. The carrier was established in 2017 in Bengaluru where it is currently headquartered. The company currently serves more than 4000 pin codes throughout the nation and makes an average of 2 million deliveries every month. It operates in more than 650 locations and employs 2900 delivery executives. The company offers four main services to businesses in India.
First, it offers first-mile pickup solutions, allowing businesses to create multiple run sheets for customers and enabling clubbing for efficient deliveries. It helps businesses monitor the performance of their shipments through an intuitive platform while also helping in the estimation and optimization of resources for ideal allocation. Second, it offers last-mile delivery solutions to get products to the doorsteps of customers. It helps businesses deliver items with the help of advanced tracking systems, flexible transportation modes, and special instructions. It also accepts payments on behalf of businesses in the form of cash or other modes.
Next, Loadshare offers warehousing solutions with facilities located in strategic locations to ensure maximum delivery efficiency. Through its warehouse facilities, it also offers value-added services such as bundling, kitting, loading and unloading of goods, quality assurance, assembly of products, and more. Its warehouse services can also be managed via integrations that enable inventory management. It offers reverse logistics services to ensure that returns are managed effectively.
Loadshare is a fast-growing logistics company with a large network and wide serviceability. It is a tech-driven company that allows companies to integrate with its platform in order to exchange information seamlessly. The platform extends tracking, inventory management, order management, and several other capabilities through its several API integrations. ClickPost, the fastest-growing logistics intelligence platform in Asia is integrated with Loadshare and allows businesses to integrate with the platform in a single business day.
FAQs about Loadshare
1) Does Loadshare provide warehousing services?
Loadshare intends to assist you in every possible aspect of your ecommerce fulfillment process. This includes facilities management, Motherhub services, Sorting, Staging, Storing, and fulfillment services. You can customize the warehouse services rendered according to the needs of your customers and your shipping policy.
2) Is it easy on onboard Loadshare?
Loadshare aims to make it easy for ecommerce businesses to access its services. The carrier has preexisting integrations with Unicommerce and Vinicullum to enable faster onboarding. These two shipping aggregation platforms have partnerships and integrations with customer experience management software that make it extremely convenient to onboard Loadshare with various other customer experience enhancement features.
| | |
| --- | --- |
| API | Description |
| Manifestation and shipping label generation API: | Place a delivery request to trigger an order fulfillment process, including picking and packing with Loadshare |
| Track Shipment API: | Enable shipment tracking for you and your customers |
| Cancellation API | Recall the shipment from the transit process to enable customers to cancel their orders |
| EDD API: | Improve conversion rates by showing estimated delivery dates on the product checkout page |
| NDR Action update: | Handle the customer engagement post failed delivery to optimize the redelivery attempts |
| Return Web-hooks: | Enable you to process an ecommerce return with Loadshare with an automated and optimized warehouse |
VIEW API DOCUMENTATION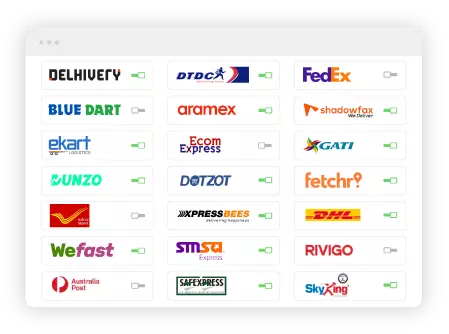 Step 1 - Select The Courier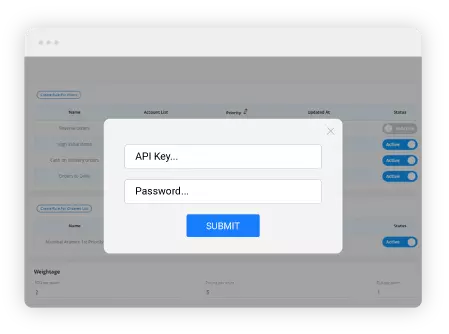 Step 2 - Enter API Key