Shipping services
Scheduled shipments for air, ground and sea freight

Enables automated bulk shipping label generation

Offers customs brokerage and related services
Special services
Provides packaging and COD services at low rates

Order fulfillment strategies for eCommerce companies

Offers discounted insurance for certain types of cargo
Technology services
Enables order uploads for shipments via xlxs

Receive automated shipment updates daily

Auto-send COD payment reminders to carriers
About

Logistify
Logistify is an India eCommerce shipping and logistics solutions provider. It is a software company that offers a platform to enable online sellers to manage their order pickups. The company is currently headquartered in Delhi. Logistify is a growing logistics solutions business and seeks to provide affordable services to eCommerce companies in India. It has partnered with 7 courier companies to offer its services. The platform is integrated with some of the biggest logistics companies which are FedEx, Blue Dart, DTDC, Delhivery, Shadowfax, Ecom Express, and Xpressbees. Logistify offers two types of services to businesses.
It provides supply chain management solutions and personnel transport solutions. The platform allows users to perform a variety of operations through a unified and customizable dashboard. To upload order information into the system, users can download a .csv file from Logistify's website and enter the details in it. Its unified platform allows businesses to manage their orders, schedule pickups, track their shipments and even raise support requests. The platform is intuitive and promotes data privacy. It also provides businesses with customized reports on the performance of their logistics operations.
For eCommerce businesses, Logistify can automatically generate labels for every order placed. Businesses can simply stick the labels on their packages and Logistify will come to their doorstep to collect the order. Logistify is a flourishing business in the eCommerce logistics industry. It is increasing its presence throughout India and has seen tremendous growth over the past few years. Its solutions are tailored for online sellers and its suite of offerings is relevant to the needs of e-tailers.
Since Logistify is a technology company, it offers several API integrations that allow businesses to leverage its capabilities. It allows businesses to seamlessly exchange information with the platform and automate several processes. ClickPost, which is a best-in-class logistics intelligence platform, is integrated with Logistify. It allows users to manage all their orders, logistics partners and other logistics operations through a single software platform. Through ClickPost, businesses are able to integrate with Logistify's in a single day.
FAQs about

Logistify
1) How are shipments tracked with Logistify?
Each order is given a unique tracking number with the generated AWB when placed. By entering this number in the Logistify tracking page, the current delivery status of the order will be displayed. Clickpost makes use of Logistify API integration to send you tracking information in real-time.
2) How much does Logistify cost?
Logistify has two prominent shipping plans, Pro and Premium+. Both plans offer largely the same services. However, the Premium+ plan also offers the option of customizing your payment plan.
3) How Does the Logistify API integration Work?
ClickPost enables you to integrate directly with Logistify and removes any manual effort required for tying up with all your carriers.
| | |
| --- | --- |
| API | Description |
| Manifestation and shipping label generation API: | Generate an AWB to create your order on the courier platform. After your shipping label is readied, prepare for pickup. |
| Track Shipment API: | Order tracking is made easy with the help of the AWB number generated by Logistify. |
| Cancellation API | Orders can be swiftly canceled even after manifestation with this Logistify API integration. |
| EDD API: | Estimated Delivery Dates (EDD) are calculated and displayed for customers on product pages. |
| NDR Action update: | Any actions taken following NDRs are immediately updated by the carrier. |
| Return Web-hooks: | Web-hooks ensure return orders can be tracked in real-time using an AWB number. |
VIEW API DOCUMENTATION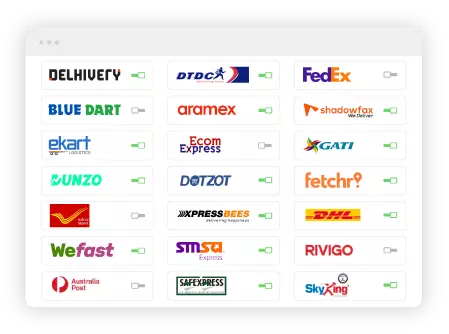 Step 1 - Select The Courier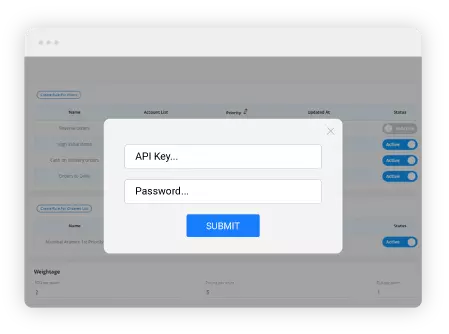 Step 2 - Enter API Key