Qatar Post API Integration and Tracking
ClickPost Multi-carrier integration platform lets you integrate with 150+ carriers including Qatar Post using a single API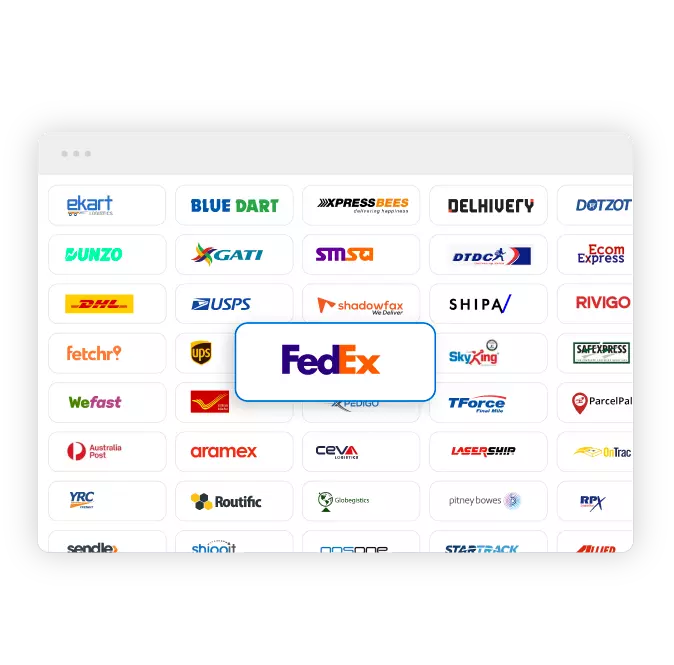 Shipping services
1-2 day delivery within Qatar for upto 30kgs

2-15 day delivery overseas for upto 30 kgs

3-5 day Global Priority International delivery
Special services
Direct mailing of marketing collateral materials

Enables single message promotion with stamps

Business mailroom and subscription services
Technology services
Online stamping solution for all postal needs

Digital mailroom to integrate and track orders

E-delivery solutions including proof of delivery
About

Qatar Post
Qatar Post, also known as Q-Post, is the national postal service provider in Qatar. It is wholly owned by the Government of Qatar and is headquartered in Doha, the capital city of the country. Formally known as Qatar Postal Services Company, it was set up in 1950 in what was then a sleepy town. With the discovery of oil and the subsequent boom in economic activities, Q-Post got a shot in the arm and started expanding rapidly. Today, it is the largest and most profitable State-owned player in logistics & supply chain management, Express Mail Service or EMS, money transfers and is making rapid strides in the E-commerce sector too. It is well-known that the E-commerce boom across the Middle Eastern countries is surpassing all forecasts and expectations. Pandemic-induced lockdowns have further fuelled this growth.
Some analysts predict that E-commerce sales may well exceed US$ 69 billion by 2021-end. In 2017, this figure was a paltry US$ 4.3 billion. Qatar Post has invested heavily in technology over the last few decades. Today, it is an ultra-modern logistics giant that covers not only the Middle East, but also most of the major international markets. The company has 130 mailboxes located strategically around the country. This number might appear miniscule at first glance. However, Qatar is not a very big country and the population density is just over 170 every square kilometer as per available records. Before it waded into the E-commerce shipping business, Qatar Post was well-known for its PO Box services and money transfers.
The company has since then leveraged AI-enabled technologies to scale up its operations, making it the most influential player in the region. In fact, Qatar Post has been consistently positioning itself as a logistics and supply chain solutions provider, shedding its previous image as a postal services provider. From a logistics perspective, Qatar Post has several state-of-the-art services. It has its own parcel delivery services for both its domestic market and for international destinations. These are offered in Standard, Express, and Post Premium versions. An additional delivery option for overseas markets is the Priority service, which is easily the fastest mail delivery system the country has to offer.
It also specialises in freight forwarding services which can be easily customised for various businesses and their unique requirements. The 'E-delivery' service that was introduced a few years ago has revolutionized the way parcels are tracked. This is a fully operational fulfillment centre set up mostly to cater to the growing number of people who purchase almost everything online. Q-Post also excels in-home deliveries of products. As of 2021, it operates in over 200 countries, in addition to the dynamic Middle Eastern market. Do you want to go live with Qatar Post in a mere 24 hours? Start using ClickPost's shipping and tracking API integration with Qatar Post today.
FAQs about

Qatar Post
1) How can I track my parcel in Qatar Post?
You can track your parcel on the Qatar Post website or any courier tracking service by entering the parcel tracking number. You can also tie up with a multicarrier integration service like ClickPost to get immediate tracking updates from all your carriers.
2) Is Qatar Post reliable?
As the national postal service for the region of Qatar, Qatar Post is known for providing extremely reliable and secure delivery services in a timely manner.
| | |
| --- | --- |
| API | Description |
| Manifestation and shipping label generation API: | Place the order with Qatar Post so that the required AWB and shipping label can be printed to prep the order for pickup. |
| Track Shipment API: | The number assigned to the order with the AWB can be used for real-time tracking. |
| Cancellation API | Ensure faster product returns though immediate cancellations with Quipup. |
| EDD API: | Calculate the estimated delivery date (EDD) and display it to your customers on product pages |
| NDR Action update: | When NDRs occur, actions taken to ensure delivery are immediately sent to Quipup |
| Return Web-hooks: | Using return web-hooks to make sure your tracking updates for return orders are given in actual time. |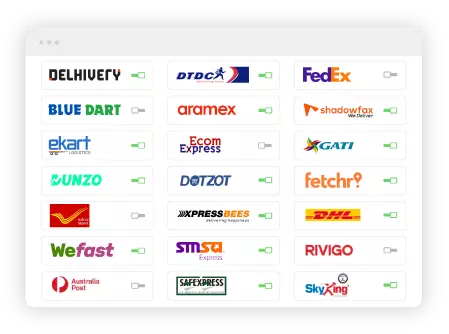 Step 1 - Select The Courier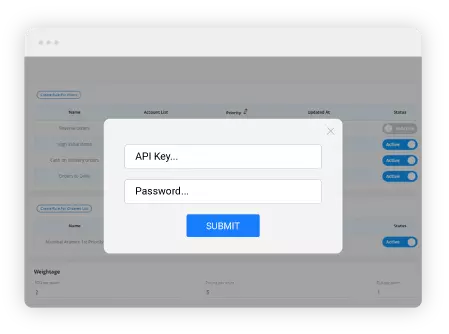 Step 2 - Enter API Key