Saudi Post

API
Integration and Tracking
ClickPost Multi-carrier integration platform lets you integrate with 150+ carriers including Saudi Post using a single API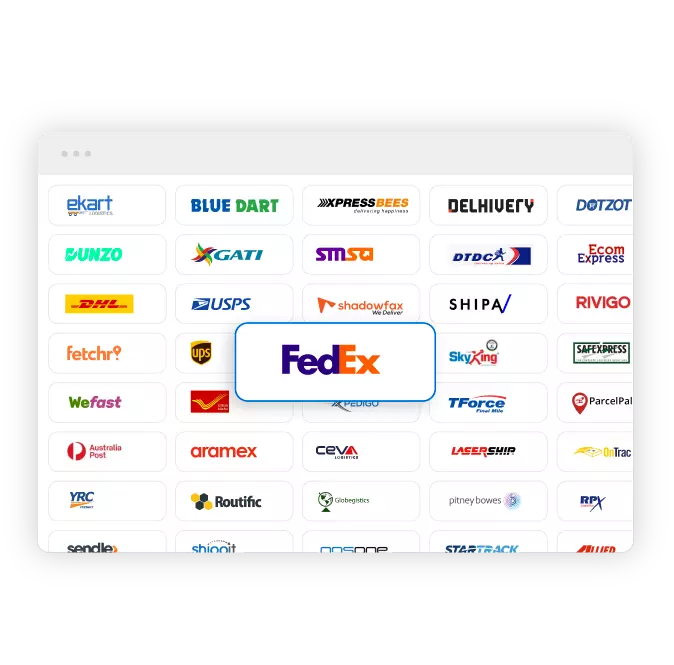 Shipping services
Express Shipping

Urgent Shipping
Special services
Shipping Insurance

3PL Services
Technology services
Shipment Tracking

SPL Mobile & Desktop App
About

Saudi Post
Saudi Post is a Government-run postal and courier agency that is headquartered in Riyadh. It was established in 1926 and was originally founded as the operations arm of Saudi Arabia's Ministry of Post, Telegraph and Telephone. Since then, the company has increased its footprint in the Kingdom of Saudi Arabia (KSA) manifold. It currently operates under the Ministry of Communications and IT. Saudi Post is more popularly known as "al-Bareed" by the citizens of the KSA. Around the world, it is also referred to simply as SPL, or Saudi Post Limited. The agency offers bespoke delivery solutions for individuals, businesses and also serves the Government of Saudi Arabia directly.
SPL has kept up with the latest technological breakthroughs in courier delivery services and is at par with the biggest players in this sector worldwide. When sending a parcel, a client can choose from 'Express' or 'Economy' service categories. Small and Medium Enterprises (SMEs) also benefit greatly from Saudi Post's special offers, some of which can reduce shipping and handling charges by 50%. When receiving a parcel, a client can choose from several options, including doorstep deliveries, on-time guaranteed deliveries to branches, PO boxes and parcel stations dotting the country. Saudi Post uses a Digital Address system when delivering parcels to individual or business premises. A Digital Address, also often called a National Address, was first drafted into law in 2013.
It uses Geographic Information Systems or GIS to locate an address. A 'National Address' contains several details including whether it designates private or enterprise ownership, unit numbers in case of multiple-unit buildings, district and city names and a Postal Code. Of these, a Postal Code is of great importance as it is unique and can be located from Saudi Post's website. The KSA and Saudi Post also use a so-called short address which only has 4 letters based on the National Address, followed by 4 digits which represent a specific building or premises. This 2-pronged address system has played a key role in enabling the proliferation of businesses that provide on-demand and scheduled courier delivery services.
Thanks to the Geocoding of these addresses, the E-commerce industry within the kingdom has witnessed sharp spikes not only in sales volumes but also among the demand graph. The unifying and unique address system dissects the country in several parts, each of which can then be monitored. The same system also helps proper real-time tracking of a specific parcel on its way from its origin to its destination. Saudi Post helms several key technologies to help declutter its delivery chains. It has several prominent services including Par Ex, Gulf Ex and Indian Par Ex. The system targets United Kingdom, other Gulf nations and India. ClickPost offers a specialised Saudi Post express shipping and tracking API integration which enables you to go live in just a single day!
FAQs about Saudi Post
1) How do you locate the Saudi Post shipment tracking number?
The Saudi Post sends you an SMS with 13-character shipment tracking numbers. You can visit the tracking section of the website and enter the shipment tracking number here to fetch the current status of your order.
2) What are the delivery conditions of Saudi Post?
Saudi Post operates from Sunday to Thursday. The carrier delivers in two shifts from 10 am to 4 pm, and 8 pm to 2 am. The express delivery of Saudi Post takes about 3-4 days and 5-10 days through the standard service.
| | |
| --- | --- |
| API | Description |
| Manifestation and shipping label generation API: | Place a delivery request with Saudi Post by choosing Express, Urgent and Standard service. |
| Track Shipment API: | Fetch the live tracking status of your order |
| Cancellation API | Recall the shipment from the transit to the origin warehouse |
| EDD API: | Display the estimated delivery date with Saudi Post's services |
| NDR Action update: | Improve the success rate of deliveries by improving the NDR actions taken |
| Return Web-hooks: | Optimize the reverse logistics through the carrier's supply chain for a seamless returns experience |
VIEW API DOCUMENTATION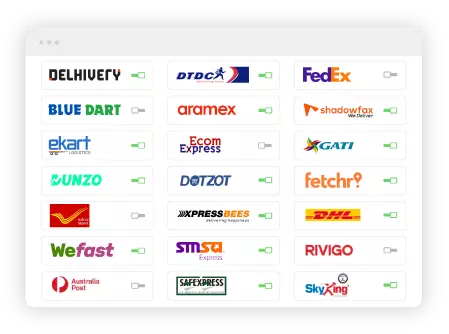 Step 1 - Select The Courier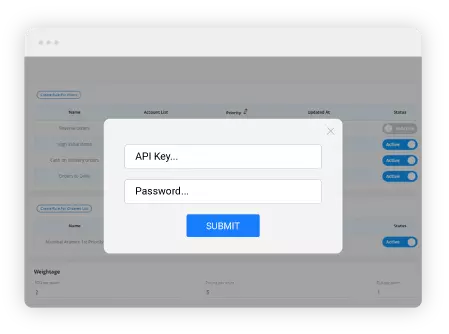 Step 2 - Enter API Key