Sequel

API Integration and Tracking

ClickPost Multi-carrier integration platform lets you integrate with 150+ carriers including Sequel using a single API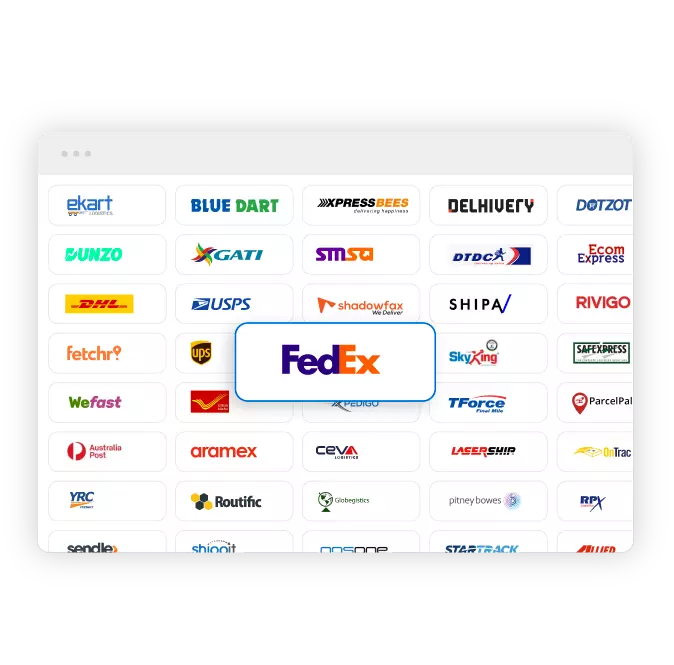 Shipping services
High Monetary Value Logistics

Pickup and Delivery (PUD) mode

White Glove Delivery
Special services
E-payment Services

Shipping Insurance

Identity Verification
Technology services
Web Portal and Mobile Application

Email and SMS Notifications

Returns Management Solution
About

Sequel
Sequel Global is an international supply chain management company based in India. It was founded in 2004 in Bengaluru, where it is currently headquartered. It is known for providing high-security logistics solutions for moving high-value goods and time-critical healthcare shipments. It operates in 110 countries around the world and is a popular custom logistics solutions provider. Sequel Global offers two major services, namely, Secure and Lifecare. The Secure service offers businesses the ability to transport high-value items safely and securely, while the Lifecare service is used by the healthcare industry to transport time-critical items.
Secure by Sequel Global allows businesses to transport luxury items such as jewellery and diamonds, offering secured logistics via armored vehicles as well as eCommerce logistics services for such items. Sequel Global's Secure also provides solutions for transporting precious commodities such as gold, silver and other items through armoured vehicles. Additionally, it offers picking and packing as well as vaulting solutions for securely moving and storing such high value items. Another popular offering under the Secure solution from Sequel Global is its fine art moving service which allows individuals, collectors, and auction houses to securely pack, crate, and ship artworks. It also provides museums with exclusive solutions for forward and return logistics for such artwork, while also providing end-to-end exhibition logistics services.
Apart from these, the Secure offering includes a variety of value-added services for high value items including insurance, customs clearance solutions and assistance with documentation, packaging services, stock notifications as well as improved visibility through SMS or e-mail. Lifecare by Sequel Global is a time-critical logistics service for the healthcare industry. It is used by healthcare professionals and organizations to transport biosamples for testing purposes, as well as sensitive items such as cord blood for stem cell storage. The solution is also widely used to move investigational products that require particular temperatures and minimum turnaround time.
Another popular product moved through its Lifecare service is medical equipment as well as pharmaceuticals which require high levels of care and controlled environments during transit. The Lifecare service allows businesses to make temperature-controlled shipments, move dangerous goods, and also move live animals via flights. The solution offers a host of value-added services including compliance and documentation assistance, customs clearance as well as comprehensive insurance. Drug makers and healthcare institutions can use the Lifecare service to destroy expired and unused/unusable drugs to rid themselves of such drugs as per statutory regulations.
Sequel Global is a highly specialized logistics service provider that caters to niche requirements of the health and luxury industry. It offers highly industry-specific solutions to fulfill the needs of non-traditional enterprises. The provider leverages technology that highly accurate and efficient solutions are offered to its customers. Through a host of integrations, it allows Sequel Global to share information such as tracking data, order data and shipping exception information. The provider is pre-integrated with ClickPost, which is the fast-growing logistics intelligence platform in Asia, and businesses can integrate with the platform through ClickPost in a single business day.
FAQs about Sequel
1) What kind of goods can Sequel Logistics handle?
Sequel Logistics specializes in handling precious cargo and high-value items. This includes products like Gems, Jewellery, Fine Art, Precious Commodities, etc., and high-value commodities. The insurance and identity verification for delivery allows you to secure your delivery process.
2) How can I track my Sequel shipment?
In order to track your sequel shipment, you will have to visit sequel247.com/tracking, click on your track your docket, and enter the shipment number. You will see the entire transit history of the parcel and the current status, along with an estimated delivery date.
| | |
| --- | --- |
| API | Description |
| Manifestation and shipping label generation API: | Create a shipping label for shipping with Sequel Logistics |
| Track Shipment API: | Trace your shipment through the web dashboard |
| Cancellation API | Process a cancellation request |
| EDD API: | Estimate the delivery date according to the destination |
| NDR Action update: | Initiate an NDR sequence with Sequel to handle the failed delivery attempts |
| Return Web-hooks: | Enable a pickup request to trigger an ecommerce returns process |
VIEW API DOCUMENTATION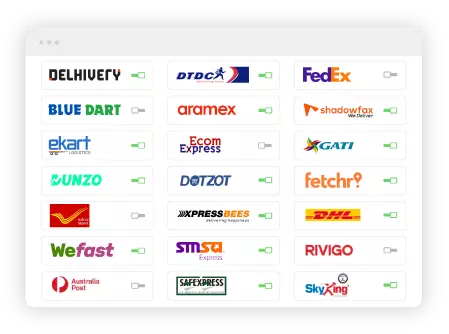 Step 1 - Select The Courier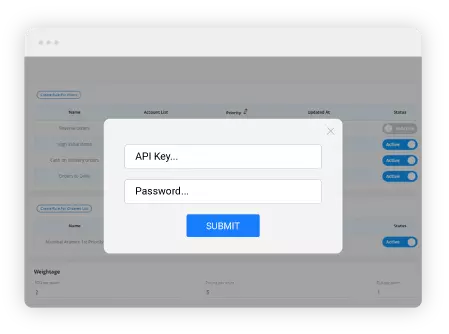 Step 2 - Enter API Key