Shipsy API Integration Platform
Get Direct integrations with AWB, Shipping label, Tracking, Cancellation, NDR, Returns API of Shipsy using ClickPost.
INTEGRATING WITH SHIPSY: DIRECT V/S CLICKPOST
CLICKPOST API FOR INTEGRATING WITH Shipsy
ClickPost already has API integrations with Shipsy for the complete shipping process.
Manifestation and shipping label generation API:

Create order on Courier Partner, fetch waybill and shipping label and place pickup request


Track Shipment API: Track your shipment using AWB and Courier Partner


Cancellation API: Cancel shipment manifested on Courier Partner for faster returns


NDR Action update: Updates the after NDR action directly on courier company's database


EDD API: Show estimated delivery date for shipments on the order checkout page


Returns: Track your return shipments using AWB and Courier Partner
ClickPost integrates with 150+ Carriers



















List of E-Commerce Shipping Solutions
View all logistics service providers in India and how ClickPost helps you integrate with them
Read More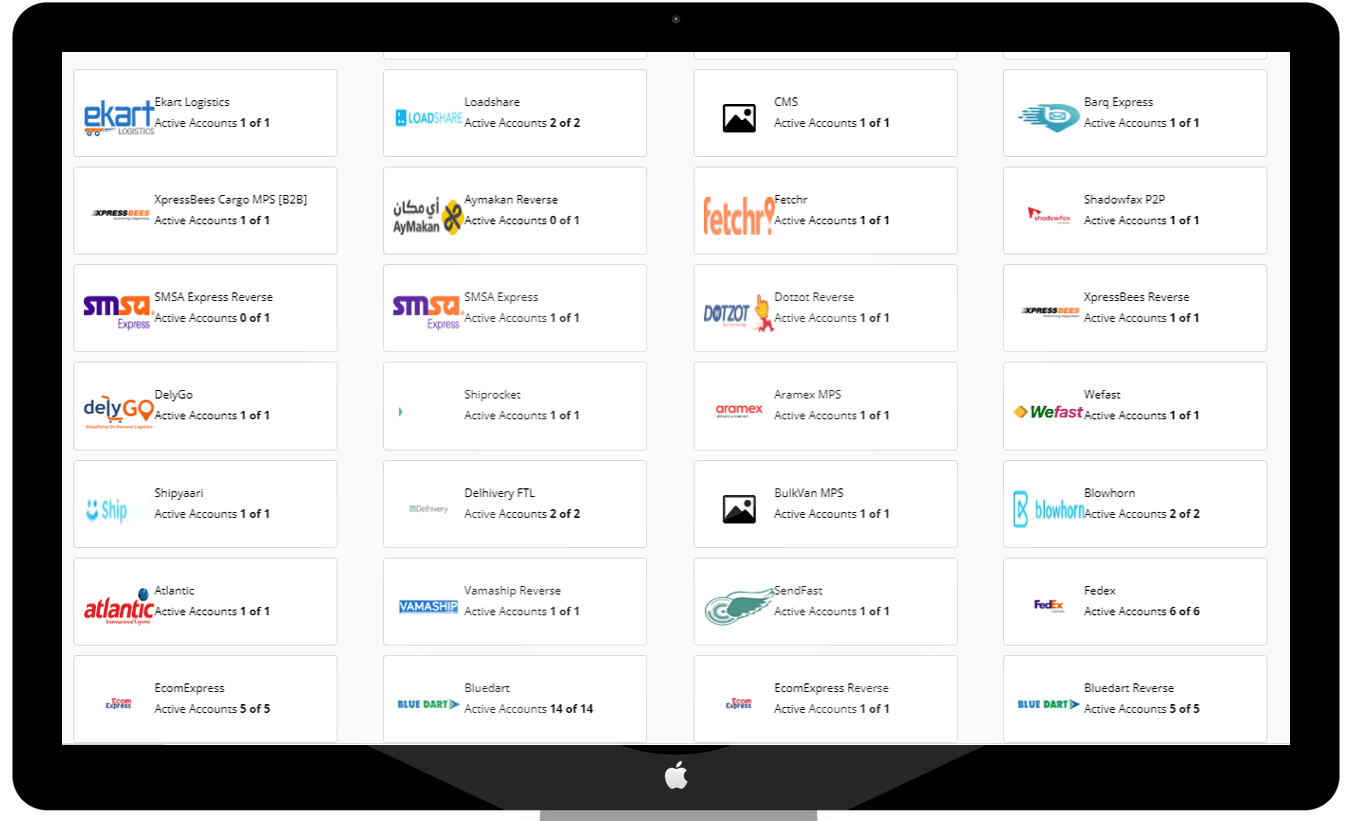 Step 1
Select the courier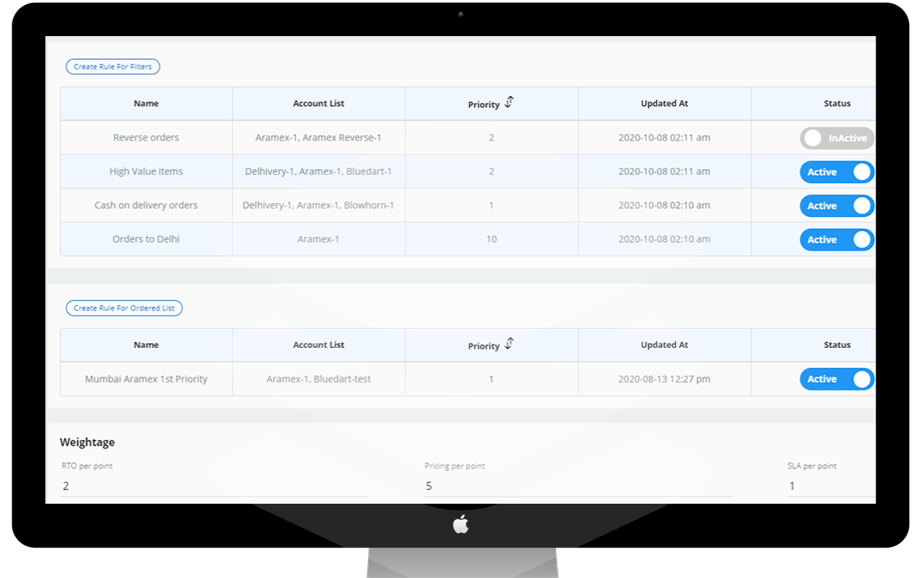 Step 2
Enter Credentials, Pricing etc.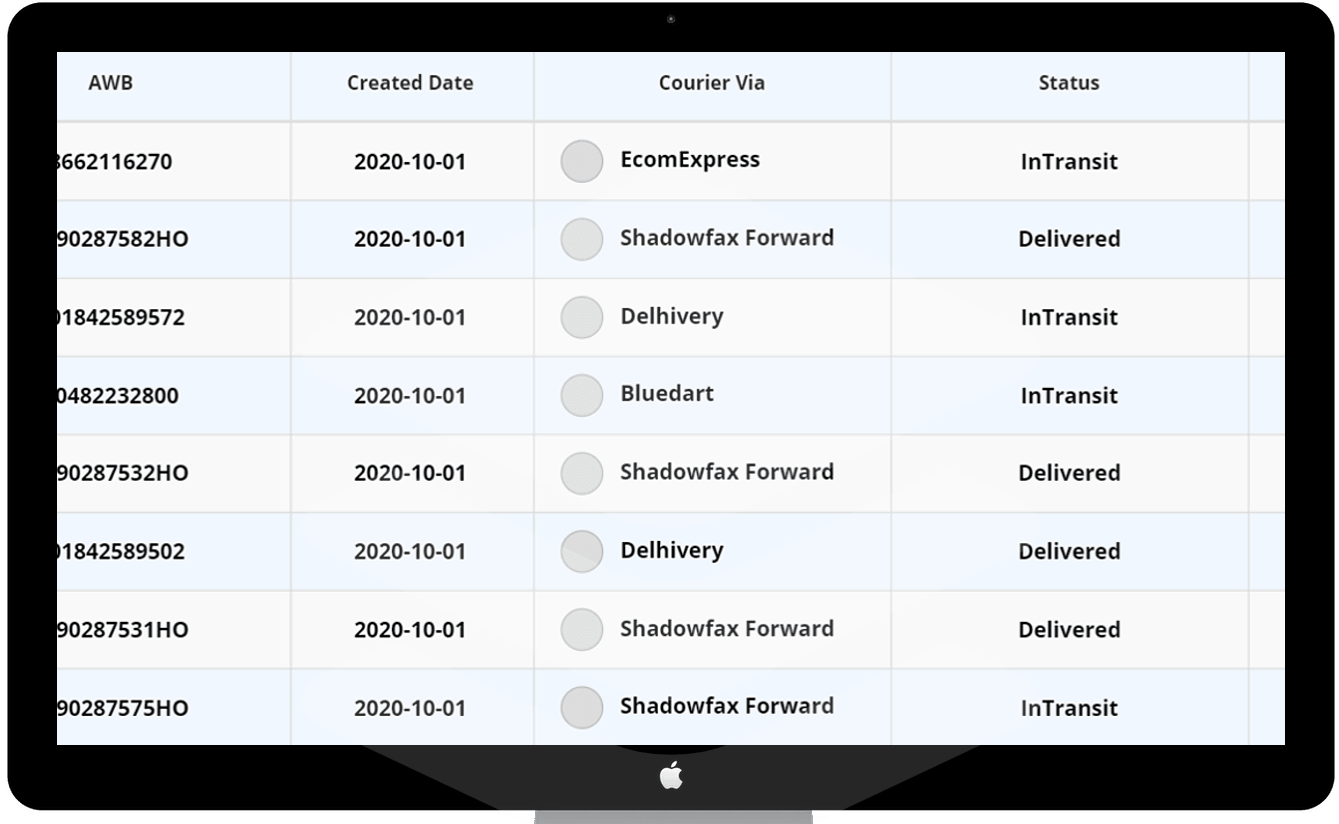 Step 3
Start Generating waybills
Overview of Shipsy
Shipsy is an India-based global logistics provider. It was started in 2015 by the joint efforts of Soham Choksi, Dhruv Agrawal, Himanshu Gupta, and Sahil Arora. What started as a small venture has steadily grown over the years, processing more than 100 million USD of freight on a monthly basis. Shipsy currently has a growing workforce of 130 employees and integrates with more than 50 3PL providers to make order fulfillment easy and cost-effective for the online retailer. Shipsy's popularity is seen by the illustrious names it proudly calls business partners, like DTDC Group, Tata Motors, Tata Steel, Jeebly, StarLinks, Burger King, and much more. Shipsy is an A.I.-powered SaaS platform that automates many of the shipping procedures, reducing need for time and money at every step.
Shipsy enables businesses to expand and grow while keeping their costs low and efficiency at 100% with its plethora of shipping services that cover the entire first mile, mid mile, and last-mile delivery problems. Shipsy allows eCommerce businesses to choose the vendor for their shipment based on several factors like costs, delivery range, type of shipment, weight, etc. It also enables bidding on vendor prices where retailers can request a quotation from the vendor to determine the best rates for their service. The platform also enables editing, adding, deleting, or bundling of orders into shipments or making any changes to the orders from a single dashboard.
To gain a better understanding of which carrier is the best for your eCommerce needs, Shipsy provides detailed analytics on carrier response times, SLA breaches, delivery exceptions, etc. Shipsy's platform allows eCommerce retailers to maintain a seamless transaction of information between eCommerce teams and courier delivery or 3PL providers. View orders from all your shops, brand.coms, and marketplaces on a single platform and manage delays, delivery exceptions, and more with a single click. Also, notify customers of their order's estimated delivery dates at the time of checkout with an accurate EDD calculator.
Shipsy can also send automatic live order status notifications to customers via SMS or email. Shipsy also furnishes detailed analytics reports on shipping so that eCommerce businesses can identify areas where they need to improve, identify sources of customer dissatisfaction and work to improve the overall success of their business. Shipsy's efficient route optimization service enables eCommerce entrepreneurs to reach their customers faster and also save up on fuel costs with efficient use of vehicle capacity. The route optimization engine uses various algorithms and metrics to identify the fastest possible route to the destination address.
With Shipsy, eCommerce retailers can choose the best delivery fleet based on the kind of outbound shipment trying to utilize the maximum capacity of the vehicle so that cost of transportation and fuel can be reduced. If you want to automate this process, Shipsy's A.I. can take over and automatically allocate the shipments to the best delivery vehicle. Retailers can still choose to align their orders in such a way that a single trip can deliver the maximum number of orders possible. Order fulfillment is only considered successful once the courier delivery agent sends the Proof of Delivery to the customer and seller in the form of a digital signature.
Shipsy is a logistics software that integrates with several major marketplaces like Amazon, Etsy, selling channels, and ecommerce platforms like Magento, Shopify, and many ERPs, WMS, OMS, and IMS. The proper functioning of these systems ensures that shipping is always streamlined and inventory is properly managed without any informational discrepancies between selling channels and warehouses. Shipsy's A.I.-driven system makes order creation simple with shipping APIs that can print labels and AWBs instantaneously. With so many shipping processes being automated, eCommerce entrepreneurs are left with more time to focus on their product and how to market it. Shipsy can also bring newer markets closer to the online retailer's reach. You can ship with Shipsy in just 1 day with ClickPost's courier API integration with Shipsy. What are you waiting for?