Swifto

API
Integration and Tracking
ClickPost Multi-carrier integration platform lets you integrate with 150+ carriers including Swifto using a single API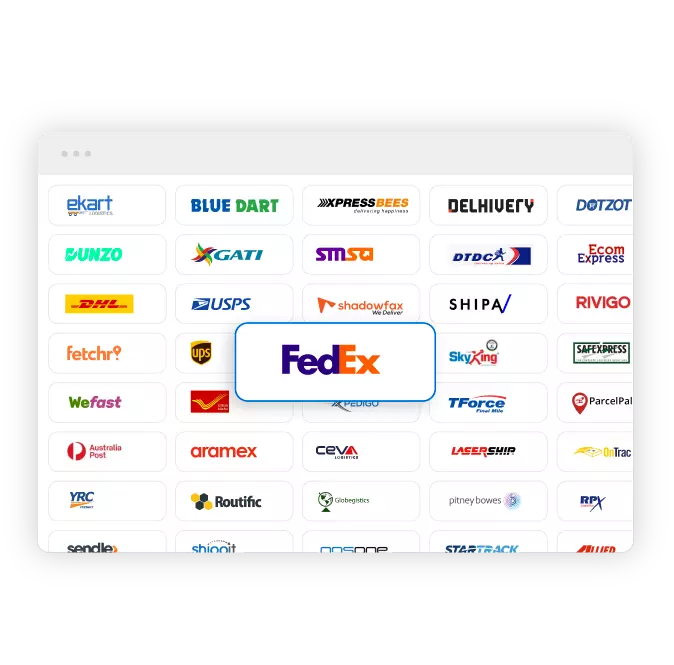 Shipping services
Express Freight

Expedited Courier
Special services
Warehousing services

Supply Chain consultancy
Technology services
Tracking services

Shipping Rate estimator
About

Swifto
Swift Logistics, known more commonly as Swift, is an American company headquartered in Phoenix, Arizona. It specialises in courier delivery services and has a dominant position in the region as one of the most advanced and reliable delivery services for a gamut of goods. Its geographical location gives it an edge over several competitors as it can tap into the Western and Midwestern states of the USA. These parts of the United States are sparsely populated with several suburban regions connected via highways. Swift acts as a platform where clients can meet shipping agents and choose one that fits their budgetary and business needs. It currently serves over 300 customers each week while boasting of more than 20,000 partner carriers. What's more, truck owners can also use the platform to become a shipping agent.
Freight is hauled across the length and breadth of the United States across the lifeblood of its highways that crisscross it. The company offers excellent bespoke packages for truckers across America to sign up and earn more for every shipment. What sets Swift apart from other courier companies is its emphasis on logistics. The company offers its clients several different transportation services. Since it has a strong network of truckers across the country, it has access to several different heavy vehicles. This is a strategic advantage as it helps Swift provide both 'Dry Van' and 'Reefer' trucks and semi-trailers. Dry vans are heavy-duty semi-trailers which provide complete protection from the outside elements to the goods being carried in boxes and crates.
However, dry vans have several limitations. For one, they are unable to carry oversized goods. A second major disadvantage is that such vehicles cannot carry perishable goods since their trailer units are not temperature-controlled. These supply chain hiccups can be overcome using reefer and flatbed trucks. Swift Logistics handles a fleet of such vehicles. Reefers are slightly bigger trailers which have refrigerated storage units and are capable of hauling boxed and palletized freight, including food items and pharmaceutical products. On average, reefers provide greater value-for-money to the trucker and the owner of the hauler. They can also withstand inclement weather better than the basic dry vans.
Flatbed trucks are perhaps the most widely-used mode of transportation when it comes to heavy freight. Flatbeds are known for their load-bearing capacities, and Swift provides clients with an option to haul Hazardous Materials. The latter category of freight is universally called HAZMATs. They include goods that pose a significant danger to life and the environment at large. Besides these, Swift provides intermodal hauling services for consignees spread across the country. Its inter-city services are also in great demand throughout the year. Using ClickPost's Swift Logistics shipping and tracking API integration, you can now go live in just a single business day!
FAQs about Swifto
1) How to track my Swifto courier shipment?
Swifto courier enables tracking through their website and online portal. Customers will need to login to these carrier pages. In here, you will find a dialogue box where you can enter your tracking number/ order reference number. Hit the number and press enter to fetch the live order status and the entire transit history of your order with Swifto courier.
2) How long does it take for Swifto to deliver a parcel?
Swifto courier is one of the fastest international logistics services. Assuming ideal conditions, the carrier takes about 2-3 days to deliver shipments and parcels to the neighboring countries. In case of long-distance international shipments, it can take up to 20 days with Swifto courier. The transit time will depend on factors on destination country, destination, and the time taken for your shipment to clear the customs of the destination country.
| | |
| --- | --- |
| API | Description |
| Manifestation and shipping label generation API: | Create a shipping request with the carrier to generate a shipping label |
| Track Shipment API: | Track your shipment and obtain the current status of the shipment |
| Cancellation API | Cancel the shipment that is in transit with Swifto |
| EDD API: | Estimate the delivery date for the particular delivery location according to Swifto's capabilities |
| NDR Action update: | Manage NDR actions post a failed delivery |
| Return Web-hooks: | Post a pickup request with the carrier |
VIEW API DOCUMENTATION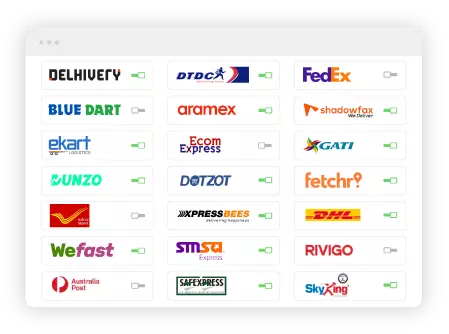 Step 1 - Select The Courier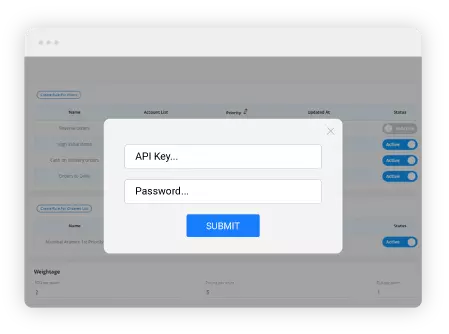 Step 2 - Enter API Key