Shipping services
Domestic deliveries

International shipment

e-PAQ delivery services

Mail distribution services
Special services
Shipping label creation

e-PAQ returns

Order fulfilment

Warehousing solutions

Customs clearance option
Technology services
Asendia tracking system

Integration with other ecommerce platforms

Digital customer support
About Asendia APAC
Asendia is a steadfast logistics organisation that authorises e-commerce companies to do business all over the world with end-to-end delivery services. The company's service list comprises parcel and mail delivery, cross-border logistics, publishing, returns and tracking management, order fulfilment and more. Its service network covers the regions of Asia-Pacific (APAC) that enable online sellers to expand their reach in the Oceania and South-East Asia markets. For Asendia APAC, clients' needs are its priority.
Asendia was launched by its parent companies, Swiss Post and La Poste, in 2012. It is headquartered in Bern, Switzerland. Having the expertise of both these companies, Asendia provides high-class services in 200+ territories and countries. Plus, it has effective service centres in 4 continents that make it easy for you to offer services worldwide. The company has employed 1,500+ talented employees in the Asia-Pacific region who deliver logistics solutions.
Next comes the company's mail services. These services are for banks, mail consolidators, marketing agencies, publishers, telecom companies and retailers. The name of mailing options is marketing mail, publications and business mail. Using these options, you can send postcards, catalogues, magazines, direct mail, invoices, etc., to your customers around the globe. Asendia APAC's mail distribution solutions are cost-efficient, reliable and fast.
Here are some of Asendia's additional services. The first one is the e-PAQ returns feature. This option simplifies the returns process and allows customers to easily make return requests. The service is trustworthy, affordable and convenient. The other value-added features include customs clearance solutions, order fulfilment, warehouse management, integration with e-commerce platforms, etc. Asendia also lets you monitor your shipment's location with its user-friendly tracking management software. Besides this, the firm provides access to use services, such as NDR management and COD reconciliation, offered by ClickPost API integration.
FAQs about Asendia APAC
1) What phases are involved in Asendia APAC's delivery process?
Firstly, the Asendia APAC's delivery men collect parcels and mail from your store. Then, these packages are processed with customs clearance. After this step, the parcels are handed over to last-mile delivery partners, who deliver them to their correct locations. This is how Asendia delivery takes place in APAC regions.
2) How can I know my Asendia APAC's parcel location?
The online store from which you made a purchase will send you a shipping confirmation email. This email will contain details of your shipment, that is, the location or delivery time. Or else you can use Asendia's tracking service to track your parcel.
| | |
| --- | --- |
| API | Description |
| Manifestation and shipping label generation API: | Create order on Courier Partner, fetch waybill and shipping label and place pickup request |
| Track Shipment API: | Track your Asendia APAC shipment using AWB and Courier Partner |
| Cancellation API | Cancel shipment manifested on Courier Partner for faster returns |
| EDD API: | Show estimated delivery date for shipments on the order checkout page |
| NDR Action update: | Updates the after NDR action directly on courier company's database |
| Return Web-hooks: | Track your return shipment using AWB and Courier Partner using web-hooks |
VIEW API DOCUMENTATION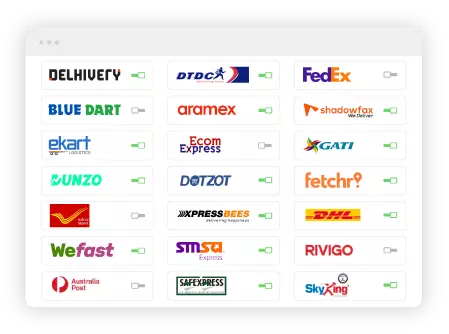 Step 1 - Select The Courier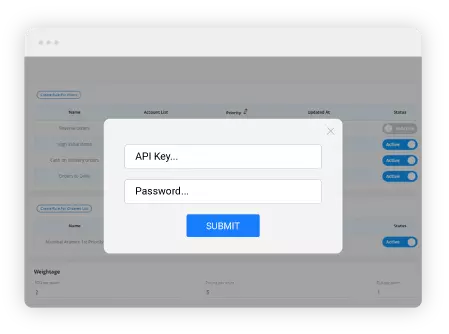 Step 2 - Enter API Key