Bring

API Integration and Tracking

ClickPost Multi-carrier integration platform lets you integrate with 150+ carriers including Bring using a single API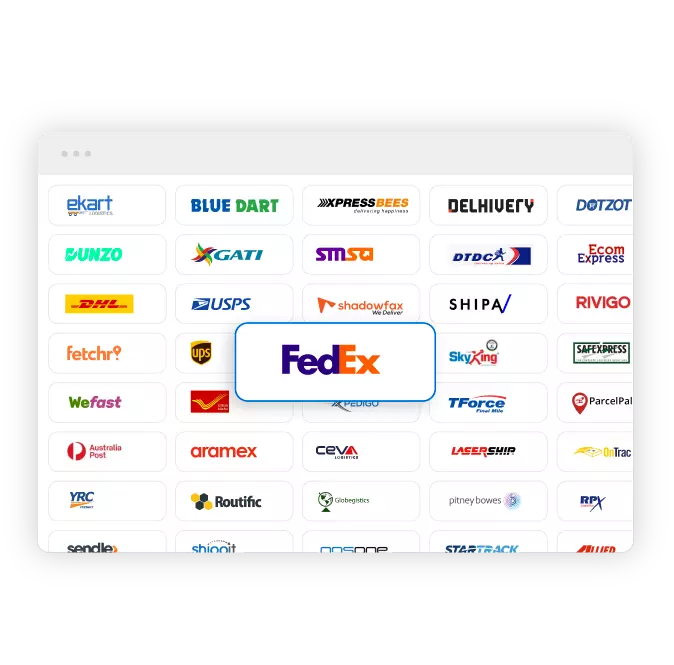 Shipping services
National delivery

International delivery

Mail services

Air, road, sea and rail freight services
Special services
Financial mail services

Marketing service

Customer support

Custom clearance facilities
Technology services
Effective logistics solutions

Warehouse management system

User-friendly tracking system
About

Bring
Bring is one of the leading logistics and mail service providers in the Nordic region. The company's extensive network allows online sellers to ship items throughout the world via sea, rail, road and air. It offers end-to-end services and solutions that facilitate attractive and effective online shopping. Bring's services include transportation, returns management, tracking management, creating statistics, viewing invoices, etc. The company continually develops its services to meet customers' needs and become the most forward-looking mail and logistics company in the world.
Bring is a privately-held logistics solutions provider founded in 2005. The company's headquarters is located in Oslo, Norway. It is the second-largest mail distribution and fourth-largest logistics company in the Nordic area. Bring transport foodstuffs, mail, parcels and goods in bulk within the region and to and from the international market. The company has 1000+ employees who provide logistics and mail expertise to e-commerce stores.
B2B and B2C companies can avail of Bring's top-notch logistics services to automate their shipment process. Its general cargo option offers services for the shipment of full load, part load and groupage. The company's reliable and flexible international freight forwarding services transport items to and from Europe. Bring's air and sea freight services are economical and simple that ensure timely and safe deliveries of urgent orders. Its intermodal road and rail transport solutions are environmentally-friendly. With these services, online retailers can ship trailers and containers over long distances.
Bring's mail services lets e-commerce companies send newspapers, magazines, letters and small parcels up to 5kg beyond and in the Nordic countries. Its mailing solutions include marketing services, business and financial mail, sales and aftersales services, export service and information services. The company delivers custom-made solutions for heavy or long-gauge cargo. Bring's warehousing solutions provide storage for single pallets and large-volume orders.
The company also ensures the security of parcels. Bring's tracking management software tracks the movements of orders delivered by e-commerce companies. By entering a tracking number, online sellers and shoppers will get all the tracking details of their parcels. The company's team helps customers in resolving their delivery issues. Shoppers can contact the team via call or live chat if they face any problem with the delivery of their orders. Bring improves its shipping functionalities with ClickPost's courier API integration. This allows e-commerce stores to use best-in-class services such as NDR management, Shopify returns, storefronts integration, etc., to deliver an amazing customer experience.
FAQs about

Bring
1) Can I track my Bring parcel without the tracking number?
Suppliers give a tracking number via email or SMS when the parcels are dispatched. This tracking number helps customers to track their shipments. But if you don't receive a tracking or parcel number, you can use the sender's reference or mobile number to track your item.
2) When will I receive my parcel?
Once you have registered your parcel at the Bring terminal, it will be sent out on the same day. Your packages will be available at the collection point the next day or you'll be informed about the delivery date. The delivery mode will depend on the means of transport or the type of item.
API

Description

Manifestation and shipping label generation API:

Create order on Courier Partner, fetch waybill and shipping label and place pickup request

Track Shipment API:
Track your

Bring

shipment using AWB and Courier Partner
Cancellation API
Cancel shipment manifested on Courier Partner for faster returns
EDD API:
Show estimated delivery date for shipments on the order checkout page
NDR Action update:
Updates the after NDR action directly on courier company's database
Return Web-hooks:
Track your return shipment using AWB and Courier Partner using web-hooks
VIEW API DOCUMENTATION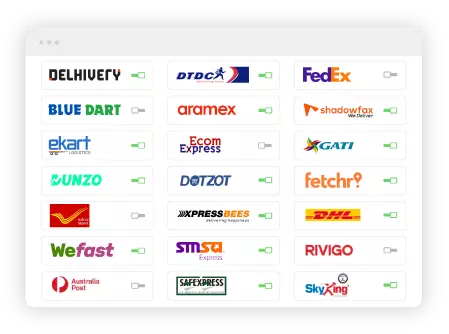 Step 1 - Select The Courier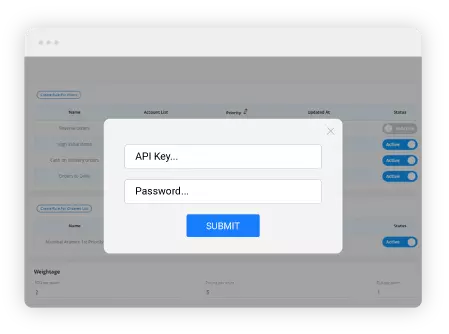 Step 2 - Enter API Key