Czech Post API Integration and Tracking
ClickPost Multi-carrier integration platform lets you integrate with 150+ carriers including Czech Post using a single API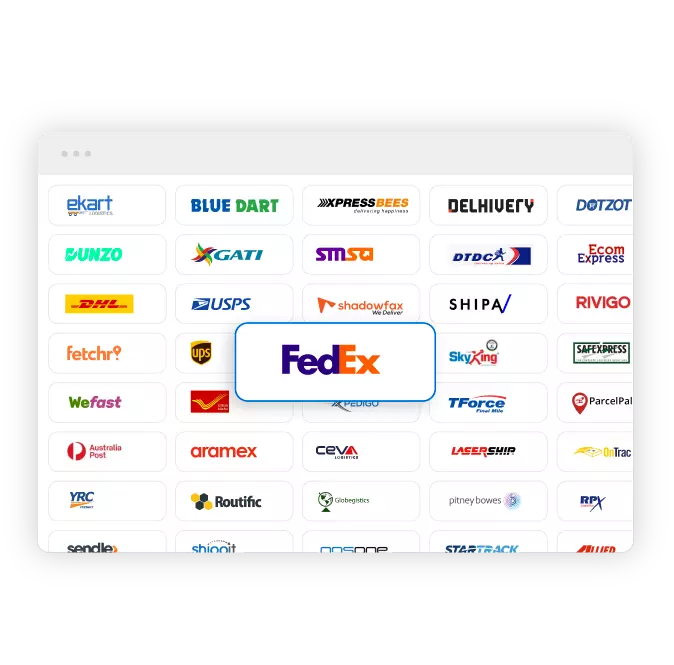 Shipping services
Insurance available on domestic and international shipments.

Next-day delivery for parcels within the Czech Republic.

Ships to over 100 countries worldwide.
Special services
24/7 available parcel box to pick up your order.

Custom clearance services available.

Lets customers send money orders all over the world.
Technology services
Tracking tool available at the official site.

Post office finding tool present at official site.

Has an eShop for buying stamps and other shipping goods.
About

Czech Post
Czech Post also known as Česká pošta is a state-owned enterprise which focuses mainly on national delivery of mails and express parcels. It manages over 3000 mail points all over Czech. However, it also engages in international deliveries for up to 120 countries. Other than this, Czech Post also provides services such as freight delivery, express mail (or EMS), and third-party logistics. There are eGovernment services on its official website too, along with various tools such as parcel tracker, post office finder, etc.
Established in the year 1993, the company has a diverse history due to numerous modifications. However, its true origin dates back to 1919 where it was known by its former name, Československá pošta. The Czechoslovak Post was established which was led by the Ministry of Post and Telegraph Offices as their organizational unit. The Post operated in the same nature as a private business, following the same economic management structure laws.
However, the successful enterprise was struck with the global economic crises. Soon after, the Czechoslovak Ministry of Post and Telegraph Offices was then said to have merged with the Ministry of Railways. After a number of more events, in 1993, the name 'Czech Post' was officially born. It currently has around 30,000 employees and generated $725 million dollar worth of revenue in 2019.
As mentioned earlier, mails aren't the only type of delivery Czech Post is restricted to. For international parcels, there are four main services that consumers can choose from: Standard, Insured, EMS (Express Mail), and Commercial. For domestic shipments within the Czech Republic, there are several options that consumers can choose from.
Customers are also given the liberty to choose whether they'd like to send the parcel to a post office, parcel box or straight to the addressee. For B2B businesses that ship within the Czech republic, there is a special service called 'B2B consignment'. Under this, businesses can avail the benefits of Express Mail too. In fact, 95% of all shipments made through 'B2B consignment' reach its destination the next day.
Apart from the delivery and eGovernment services, there is also an eShop on the official platform of Czech Post. Here, visitors can buy all postal related stationary such as envelopes, cardboard boxes, etc. Further, customers can also purchase online subscriptions for newspapers and magazines, stamps, postcard vouchers, and items for data protection (USB, software, etc). By using the courier integration of ClickPost, you can easily access all of Czech Post's features!
FAQs about

Czech Post
1) How do I track my parcel?
For tracking a shipment, you can head over to the official site of Czech Post. Next, go to the 'Useful tools' option, and select 'Track and trace'. You can type the number of your parcel and click the 'Search' button to start tracking.
2) Does the Czech Post help with custom clearance?
Yes, Czech Post does indeed help with custom clearance. Deliveries with custom clearance are typically fulfilled within 3 weeks to 4 months.
| | |
| --- | --- |
| API | Description |
| Manifestation and shipping label generation API: | Create order on Courier Partner, fetch waybill and shipping label and place pickup request |
| Track Shipment API: | Track your Czech Post shipment using AWB and Courier Partner |
| Cancellation API | Cancel shipment manifested on Courier Partner for faster returns |
| EDD API: | Show estimated delivery date for shipments on the order checkout page |
| NDR Action update: | Updates the after NDR action directly on courier company's database |
| Return Web-hooks: | Track your return shipment using AWB and Courier Partner using web-hooks |
VIEW API DOCUMENTATION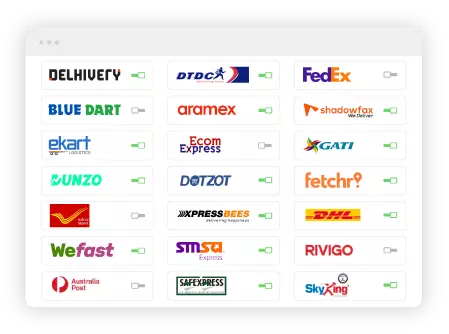 Step 1 - Select The Courier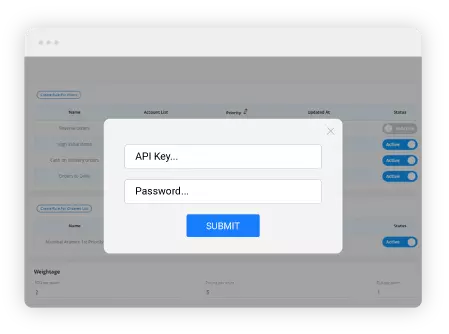 Step 2 - Enter API Key