Shipping services
Mail and Parcel Deliveries

Express Deliveries across France and French Overseas Territories
Special services
Carbon-Neutral Delivery Facilities

48-Hour Home Delivery
Technology services
Multiple Shipment Modules

One-Click Order Repeats
About

Colissimo
Colissimo is a special postal delivery service offered by the La Poste Group, based out of France. Along with Chronopost, it is a subsidiary of the larger La Poste parent company. It allows its users to send and receive mail by making use of specially designated drop-off locations and pick-up points scattered across the region. Typically, mail or parcels can be dropped at the local post office itself.
La Poste was formed in the year 1991 as a consequence of the breakup of the PTT, a French governmental body. It dealt with mail, telegraph, and telephone services in the country. Colissimo began to be offered as an independent express delivery service shortly afterward.
The company is a pocket-friendly and comparatively reliable delivery service that can send shipments up to a maximum weight of 30 kg. Along with global delivery facilities such as Colissimo Overseas or Colissimo International, it also offers local services such as Colissimo Expert. Online tracking and live information about the product status are staples when using this company for deliveries.
Colissimo shipments can usually be dropped off or picked up from across 10,000 designated post offices or over 15,000 local merchants. Home delivery charges in the mainland region range from about 5 Euros to over 32 Euros. On the other hand, deliveries to specific pickup points can be done for a little cheaper, starting at a little above 4 Euros. Charges tend to vary as the weight of the shipment changes.
While the above parcel deliveries or mail are sent across the mainland region as a part of Colissimo France, the Overseas division of the company also sends shipments across the French overseas territories such as French Polynesia, Guadeloupe, Martinique, and so on. Prices for Overseas shipments are noticeably more expensive, starting from around 12 Euros, and can go all the way up to 150 or even above 250 Euros.
Other than the French overseas regions, Colissimo International allows for the delivery of shipments around the world. Shipments within the European Union or to nearby Eastern European countries tend to be slightly more affordable as compared to shipments to other parts of the globe.
As far as delivery statistics go, Colissimo has so far shipped over 14 million parcels to more than 235 locations internationally. Shipments are free above a minimum amount of 40 Euros, though International deliveries are a little more expensive. They tend to have a minimum amount of 12 Euros to qualify for delivery and are only free above 60 Euros.
Although Colissimo is a solid delivery service on its own, there are ways to make it run even better. Pairing it with logistics technology platforms such as ClickPost allows it to play on its strengths and cover its weak points. It allows for quick and easy integration with a host of courier partners, along with shipping and tracking API functionality bundled into it. You can also easily print Colissimo labels at home or at a pick-up center at your convenience.
FAQs about

Colissimo
1) What are the working hours of Colissimo?
Currently, Colissimo offers its delivery services only on weekdays. That is, it works only on Mondays through Fridays and is not available during the weekends, that is, on Saturdays or Sundays.
2) How do I drop off my parcel through Colissimo?
Colissimo allows its users to drop off mail or parcels across its several post offices or designated local merchants. Using these multiple drop-off locations, shipments are collected and then delivered accordingly.
| | |
| --- | --- |
| API | Description |
| Manifestation and shipping label generation API: | Create order on Courier Partner, fetch waybill and shipping label and place pickup request |
| Track Shipment API: | Track your Colissimo shipment using AWB and Courier Partner |
| Cancellation API | Cancel shipment manifested on Courier Partner for faster returns |
| EDD API: | Show estimated delivery date for shipments on the order checkout page |
| NDR Action update: | Updates the after NDR action directly on courier company's database |
| Return Web-hooks: | Track your return shipment using AWB and Courier Partner using web-hooks |
VIEW API DOCUMENTATION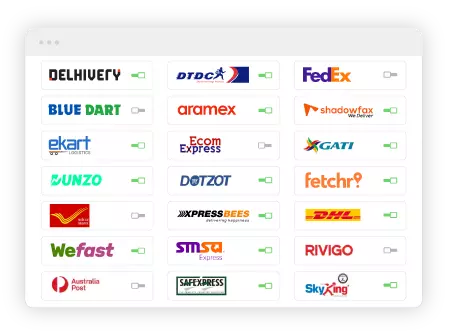 Step 1 - Select The Courier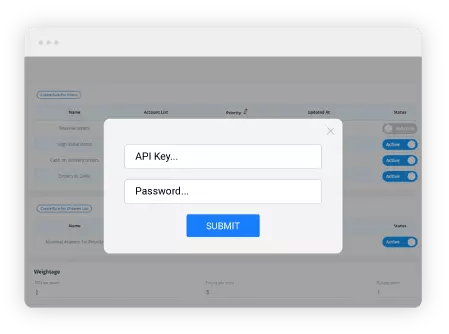 Step 2 - Enter API Key