Shipping services
1-3 days delivery

Freight shipping
Special services
Bulk shipping services

Supply chain management
Technology services
DB Schenker Connect Portal

Shipment-tracking services
About

DB Schenker Sweden
Among the world's leading transportation and supply chain management providers, DB Schenker is a burning name. As of now, it operates in 130+ countries globally. DB Schenker Sweden is a division of this vast group that works in the country of Sweden.
To provide better transportation serviceability, DB Schenker Sweden has land, air, and ocean freight solutions. Now, if you choose its land freight service, it offers you multiple options based on your shipment size. These are parcel, groupage, part loads and full loads, etc.
In its air freight solution, it offers you general freight products, express products, charter services, flight operations, and intercontinental supply chain solutions. In fact, its ocean freight service also comes with some excellent shipping options, such as pallets, full containers, temperature-sensitive goods, commodities, etc.
In each of its freight services, it has included a special option to ensure sustainability. Plus, DB Schenker Sweden also provides supply chain services. They offer services for all stages of the supply chain - from supplier to end-customer delivery. The maximum weight of a parcel for shipments under DB Schenker Sweden must be up to 30 kg and the maximum length should be 2m.
Moreover, DB Schenker Sweden has stretched its helping hand to almost every industry. Whether you are in eCommerce, automotive, production & manufacturing, you can rely on it to streamline your logistics.
As a DB Schenker Sweden customer, you'd benefit from multiple facilities. For example, resource-saving, faster solutions, and core business services are some of the major ones among them. Furthermore, it also works as a 4PL provider. Meaning, it provides you customized services to take care of your logistics tasks.
DB Schenker Connect is one of the most advanced logistics solutions. It centralizes all services in just one platform. Consequently, you don't need to go back and forth with multiple interfaces. You can easily access all your transport and logistics services with just a few clicks.
Cargo insurance is another top-notch benefit DB Schenker Sweden offers. If any of your goods get damaged, stolen, or lost, you can arrange insurance for them beforehand. Though DB Schenker Sweden has already made its mark in the logistics industry, it's still looking forward to growing this service to another level. That's why, it's building smart, sustainable logistics for businesses.
DB Schenker Sweden mainly takes 1-3 business days to ship your orders. ClickPost has an API carrier integration with DB Schenker Sweden to facilitate you with its top-notch logistics services.
FAQs about

DB Schenker Sweden
1) How long would it take to ship packages with DB Schenker Sweden?
DB Schenker Sweden would take only 24-72 hours to ship your parcel. It provides a tracking ID with each of its packages. You can easily enter the ID into its portal and track your shipment status.
2) Does DB Schenker Sweden work as a 4PL service?
Yes, DB Schenker Sweden offers 4PL services. From order processing, and transport optimization to delivery control, DB Schenker Sweden takes care of the whole supply chain. On top of that, it provides freight bills and audit services, performance management, and future supply chain optimization.
| | |
| --- | --- |
| API | Description |
| Manifestation and shipping label generation API: | Create shipping labels, tracking IDs and manifest your shipments |
| Track Shipment API: | Get milestone-wise tracking status on all your shipments |
| Cancellation API | Cancel orders instantly after getting customers' request |
| EDD API: | Provide your customers with the most accurate estimated delivery date |
| NDR Action update: | Turn the failed deliveries into the most successful ones with NDR action |
| Return Web-hooks: | Generate AWB no. and shipping labels for reverse logistics |
VIEW API DOCUMENTATION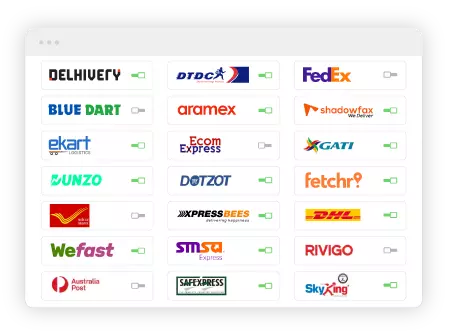 Step 1 - Select The Courier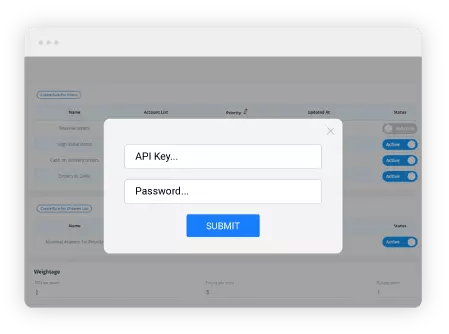 Step 2 - Enter API Key