Shipping services
2-5 days delivery

Bulk shipments
Special services
One-day delivery

Change delivery solution
Technology services
Shipment tracking

Mobile application
About

DHL Netherlands
DHL Netherlands is a branch of the DHL Group - one of the largest international logistics companies in the world. DHL Netherlands operates within the country of Netherlands and provides a variety of domestic and international shipping services across the country. These include parcel and document shipping, volume shipping, cargo shipping, and many more.
The parcel and document shipping service is available for all shippers in the country. From domestic and international carrier services to flexible delivery and Climate-Neutral shipping, you'd benefit from multiple solutions in this service. If you want to ship temperature-sensitive goods like flowers, food, medicine, etc., its temperature-controlled logistics option is another excellent addition for that.
Moreover, this solution allows you to ship up to 70kg packages within 4000 service points in the country. If you go for its standard service shipping, you can even avail of next-day delivery in the Netherlands and 2-5 days delivery in Europe. It also offers a premium delivery service where you can ship your parcel within just 2 days.
Its volume and cargo shipping options are specially made for businesses like eCommerce, suppliers, or manufacturing companies. Since these companies need larger shipments, this shipping option offers cost-effective services for them. Also, it has come up with dedicated supply chain services - from sourcing, production, and warehousing to end delivery.
To enhance the customer experience and promote brand loyalty, DHL Netherlands offers you a change delivery solution. If the EDD is not convenient for your customers or they miss the delivery for any reason, you can change the time and date as per their availability. Furthermore, if you want to pick up your parcel at another service point, you can easily inform them via the My DHL App (A mobile app).
DHL Netherlands offers you a shipment tracking number with every shipping package. You can enter it in the tracking tool and easily trace the status of your parcel. To make the process even easier, DHL Netherlands has a dedicated mobile app. With it, you can easily track your shipments and manage your deliveries in one place without friction.
DHL Netherlands has been operational in the Netherlands since 1975. As of now, it has 10 service centers across the country. With over 1200 employees, DHL Netherlands is committed to taking the logistics sectors in the region to the next level. That's why, it has expanded its reach in almost every sector - from automotive and chemicals to public sector and retail.
In fact, they have also adopted a Green logistics mission with emission-friendly freight, carbon-reduced air freight, and CO2 footprint air freight. That's solely because they want to make the supply chain more sustainable and help businesses achieve environmental goals. To make the plan a success, they have even employed 70,000+ GoGreen specialists for the same.
Alongside this, you'll get a number of online tools to make your shipping more effective. For example, DHL trade automation helps you stay up-to-date with the latest global trade information. MYDHL+ lets you record credentials about your customers, and MyDHLi offers you a more convenient tracking experience.
ClickPost has a logistics API integration with DHL Netherlands. So, you can opt for this service to optimize your shipping solutions in the Netherlands within a limited budget.
DHL Netherlands Integrations with ClickPost: DHL [INT], DHL INT Non-Cross Border, DHL MPS [INT], DHL MPS Reverse [INT], DHL Reverse [INT].
FAQs about

DHL Netherlands
1) How much is a DHL Netherlands parcel in the Netherlands?
DHL Netherlands is one of the cost-effective shipment solutions offered by DHL. You can start a parcel shipment from €3.45 and an envelope shipment from €2.95. If you send more than ten parcels per day, you have to connect with the team for a custom quote.
2) What are the delivery times for DHL Netherlands?
DHL Netherlands has two types of delivery services - standard and premium. The standard service takes 24-48 hours to ship packages in the Netherlands and a maximum of 5 days delivery in Europe. Its premium service only takes 2 days to deliver packages.
| | |
| --- | --- |
| API | Description |
| Manifestation and shipping label generation API: | Manifest shipment by generating AWB and shipping label |
| Track Shipment API: | Track the status of your shipments with the AWB number |
| Cancellation API | Initiate order cancelation as per customer request |
| EDD API: | Enhance customer experience by providing an accurate estimated delivery date |
| NDR Action update: | Reduce the number of failed deliveries with NDR action |
| Return Web-hooks: | Promote friction-less reverse logistics |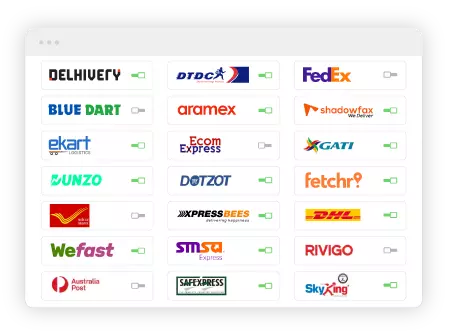 Step 1 - Select The Courier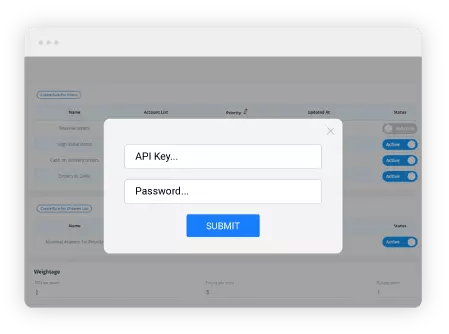 Step 2 - Enter API Key