DHL Express (Piece ID) API Integration and Tracking
ClickPost Multi-carrier integration platform lets you integrate with 150+ carriers including DHL Express (Piece ID) using a single API.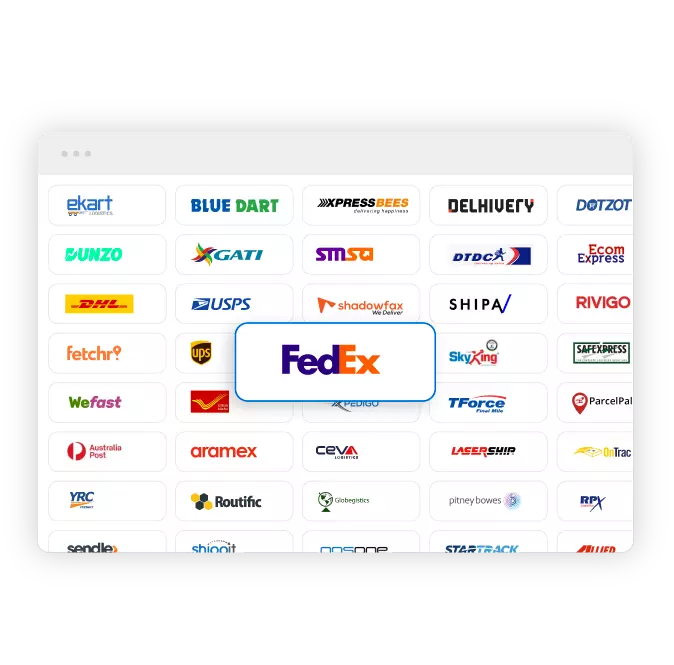 Shipping services
Domestic and international shipment

Same-day delivery

Door-to-door delivery

Cost-effective and express deliveries

Road, air, ocean and rail freight service
Special services
Saturday delivery

Shipping labels creation

Customs clearance facilitation

Money-back guarantee

Pick-up points
Technology services
End-to-end tracking visibility

Efficient integrated solutions
About DHL Express (Piece ID)
DHL Express is Germany's leading logistics company that offers express mail, package delivery and courier services. It provides logistics solutions to e-commerce businesses to help them expand their reach. The company assists them in freight transport, supply chain and international express management. DHL's shipping services automate the shipment process and ensure a better customer experience.
DHL Express is a division of DHL and DHL is a subsidiary of Deutsche Post. The company was established in 1969 in the United States. It expanded its services throughout the globe in the 1970s. Later in 1998, Deutsche Post started to acquire DHL shares. By 2002, it gained all DHL shares. With a team of 380,000 employees, DHL provides a wide variety of shipping services across 200+ territories and countries. Its international team delivers 1,818,000,000 parcels per year and helps grow e-commerce businesses.
DHL Express end-to-end shipping services and logistics solutions ensure safe and fast deliveries. Using these services, online sellers ship parcels and documents nationally and internationally. The company's road, ocean, air and rail freight services are for both international and domestic shipments. DHL Express (Piece ID) provides timely door-to-door delivery services around the world. Its tracking service enables customers and users to track their parcels. The company will provide them with a tracking number which needs to be entered in the search bar of its branded tracking page. After entering the number, the customers will get real-time tracking updates on their delivery status.
The company's best-in-class logistics solutions include contract logistics, transport and distribution and warehouse solutions. Its contract logistics service provides integrated solutions to e-commerce stores. These solutions offer cost benefits and improve the efficiency of the supply chain. DHL Express assists online retailers in transporting parcels safely to customers. Its transportation solutions provide complete visibility into product movements. Warehouse management solutions of DHL Express help e-commerce businesses to manage inventory and improve their efficiency. The company's dedicated team put together all resources, technology and carriers to meet their clients' shipping needs. With ClickPost's logistics API integration, DHL Express provides high-quality shipping services, such as NDR management, COD reconciliation, returns management, etc., to customers and online merchants.
FAQs about DHL Express (Piece ID)
1) How much time does DHL Express take to deliver parcels?
Usually, the delivery time depends on the destination. The expedited shipment service of DHL Express delivers orders in 2 to 5 postal days. Its ground shipment service takes 3 to 8 postal days to ship parcels.
2) Can I track my DHL Express (Piece ID) parcel?
Yes, DHL Express (Piece ID) allows you to track your parcels through its tracking management system. You have to visit the company's customised tracking page to get tracking updates on your order. Enter the tracking number and get all real-time tracking notifications of your delivery status.
| | |
| --- | --- |
| API | Description |
| Manifestation and shipping label generation API: | Place an order creation request with the carrier |
| Track Shipment API: | Track your shipment with the help of the barcode or 12-digit tracking number |
| Cancellation API | Cancel the DHL Express (Piece ID) shipping request |
| EDD API: | Estimate the date of delivery according to the chosen Skynet service |
| NDR Action update: | Handle failed delivery attempts to correct the issue |
| Return Web-hooks: | Initiate a return request with the carrier for a pickup at the customer's doorstep |
VIEW API DOCUMENTATION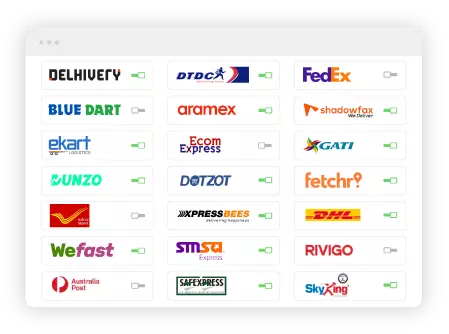 Step 1 - Select The Courier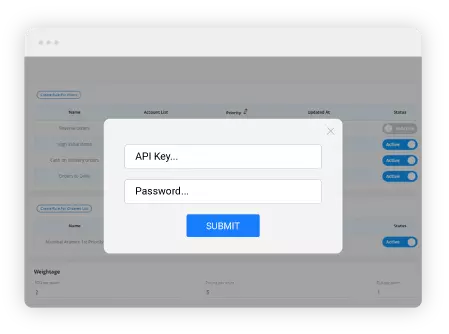 Step 2 - Enter API Key