Shipping services
2 - days delivery

Cargo shipping
Special services
Delivery to Neighbour

Email & SMS notification
Technology services
DHL24 App

AWB-based tracking
About

DHL Poland Domestic
DHL Global has been operating in over 220 countries and territories. DHL Poland Domestic is a branch of DHL that works in Poland. There it offers a number of premium logistics services, such as parcel shipping, multi-piece shipments, cargo shipping, and so on.
On top of that, DHL Poland Domestic provides some additional services to businesses. These are ePOD, email & SMS notifications, redirect packages, delivery to neighbors, etc. These services are specially introduced to level up overall shipping efficiency. For example, ePOD mainly refers to electronic delivery confirmation. Meaning, you can scan recipients' signatures to improve authentication.
Its email & SMS notification service would inform your customers about EDD, delivery information, and failed delivery attempts. These, in turn, would enhance customer satisfaction. The Redirect Package is another great addition to DHL Poland Domestic. Through this service, your customers can change delivery dates and addresses as per their convenience.
DHL Poland Domestic knows how difficult it is to choose the right courier platforms for business needs. That's why, to make the process easier, it offers a wide range of premium solutions. IT integration with DHL Parcel is the major one among them. To make the shipping process even easier and centralized, DHL Poland Domestic has come up with DHL24. In this app, you can manage your DHL shipments and access all the data in just one platform.
Delivery to Neighbour is another premium service offered by DHL Poland Domestic. If the recipient isn't available to accept the delivery, your DHL Agent will deliver it to an alternate address. It may be your neighbor's house, building, or flat. Your customer will automatically get a notification about that.
It means DHL Poland Domestic is committed to reducing the percentage of failed deliveries and making each delivery a success. Plus, you can avail of extra services by paying additional costs. These are shipment insurance, shipment forwarding, COD payment, card payment, etc.
DHL Poland Domestic delivers packages in Poland mainly in 3 delivery time variants - the next working day until 12:00 P.M., 18-2 hours, and the end of the next working day. But if you are shipping an item over 31.5 kg, it usually takes the next business day. For some particular areas in Poland, it might take up to 2 business days.
Thankfully, DHL Poland Domestic offers convenient reverse logistics, so your consumers can return products without any friction. In fact, it has multiple options like returns without labels, parcel returns, and dedicated b2b return services. This seamless solution is quite beneficial for eCommerce businesses since they need to deal with product returns almost every day.
ClickPost has an easy integration with DHL Poland Domestic. So, turn on an easy logistics solution and get all these premium services within a few hours.
FAQs about

DHL Poland Domestic
1) How long would DHL Poland Domestic take for shipments?
DHL Poland Domestic takes a maximum of 2 days to deliver. But they also ship a product within just one day. Now, if you're shipping a product over 31.5 kg, it'll take almost 48 hours for shipments.
2)
What is the Delivery to Neighbour service offered by DHL Poland Domestic?
Delivery to Neighbour is one of the most premium and convenient services DHL Poland Domestic offers. If your customers aren't available on the day of shipment, it mostly turns into a failed delivery.
To reduce this, it has launched this service. If you opt for this service, the agent can ship the product to your customers' neighbours address. It, in turn, reduces your RTO percentage.
| | |
| --- | --- |
| API | Description |
| Manifestation and shipping label generation API: | Manifest a successful shipment by generating AWB and shipping labe |
| Track Shipment API: | With the help of Pull and Push APIs, keep an eye on the status of your orders |
| Cancellation API | Cancel the order as soon as the customer requests |
| EDD API: | Build solid brand authority by giving the exact delivery date |
| NDR Action update: | Take immediate action when any failed delivery update is received |
| Return Web-hooks: | Create return AWB, shipping labels and Manifest seamless reverse logistics |
VIEW API DOCUMENTATION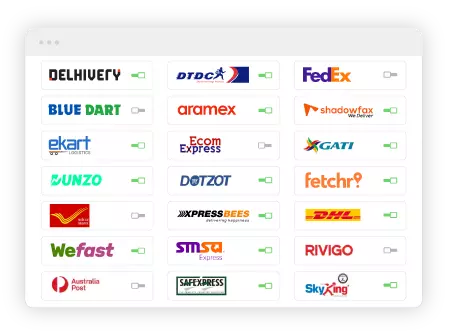 Step 1 - Select The Courier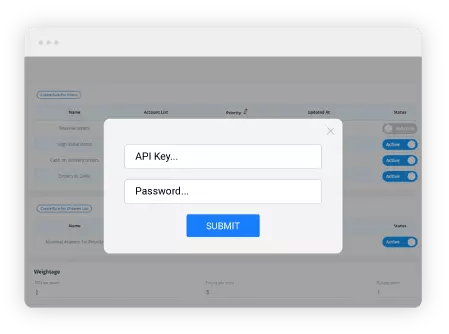 Step 2 - Enter API Key