DHL eCommerce (US)

API Integration and Tracking

ClickPost Multi-carrier integration platform lets you integrate with 150+ carriers including DHL eCommerce US using a single API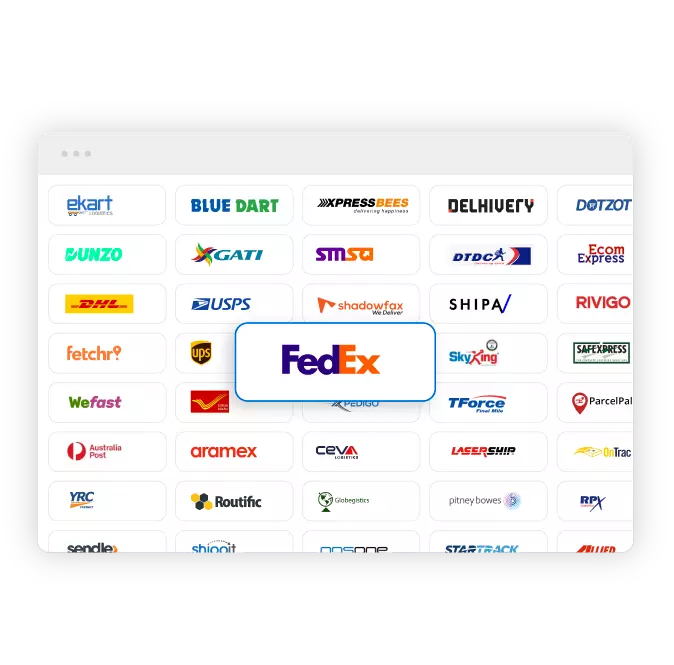 Shipping services
Express Delivery Services

International shipping
Special services
Customs Clearance

Packaging Service
Technology services
API-integrated tracking service

Web-portal for Shipping Management
About

DHL eCommerce US
DHL is a German ecommerce company that provides courier and package delivery services. It is a German logistics firm Deutsche Post division and is the current market leader for logistics companies in Europe and especially Germany.
The company DHL was founded in San Francisco in the U.S. in 1969. Its founding members were Adrian Dalsey, Larry Hillblom, and Robert Lynn. In 1979, they increased their reach by entering the Hawaiian Islands with an inter-island cargo service named DHL Air Cargo. In 1998, Deutsche Post began acquiring all outstanding DHL shares by 2002. Today, DHL has brand units such as DHL Global Forwarding, DHL Freight, DHL Supply Chain, and DHL Global Mail.
DHL is part of the German logistics giant group Deutsche Post DHL that offers domestic and international courier services. The DHL group has a network of international carriers and locations that enable sustainable delivery options for ecommerce businesses and reduce their carbon footprint.
DHL eCommerce Solutions provides multiple international and domestic service levels to undertake large quantities of ecommerce orders or other B2C shipments. DHL provides international shipping services to 37 prime ecommerce markets worldwide with high speed, excellent visibility, and top-tier consumer experience with elaborate tax and duty management options.
They have displayed remarkable expertise in international shipping because of their extensive postal system, API-integrated tracking system, and simplified customs clearance processes. It is perfect for merchants trying to avail of a cost-effective, lightweight packaging and delivery system. It also provides services for calculating duties, taxes, and governmental fees by merchants at check-out, based on the order information, through its easily integrated Web Services API or plug-in extension. DHL offers SmartMail Parcel and Parcel Plus options for efficient and economic B2C domestic shipping with carbon-neutral services.
Apart from the most common shipping and tracking services, DHL offers various additional benefits that warrant greater and better customer service. DHL verifies addresses on domestic shipments using software that adheres to the stringent CASS Certification standards of the U.S. Postal Service. DHL also offers API integration and tracking facilities for domestic and international shipments. It gives consistent, regular, and instant updates regarding the state and location of the products using the API integration and tracking options.
From the moment the order is registered with DHL, both the customers and the company get regular updates regarding the product's status. They assign an 11-digit barcode to every mail to ensure that both parties remain conscious of the details of the product and provide them with a peaceful delivery.
It is an integrated portal that offers online merchants a centralized way to maintain their shipments and delivery orders. This consists of label generation, automated tracking, performance reports, and statistical analyses. ClickPost has a carrier API Integration with DHL Ecommerce US to enable a better ecommerce shipping experience within 24 hours.
FAQs about

DHL eCommerce US
1) Does DHL offer carbon-neutral shipping options?
Yes, DHL offers carbon-neutral shipments for both domestic and international orders. They maintain an exceptional standard regarding reducing emissions, greenhouse gases, and carbon footprint while undertaking shipping services.
2) What are the industries that DHL is a part of?
DHL is part of multiple industries such as engineering and manufacturing, chemicals, auto-mobility, energy, life science, healthcare, public sector, retail, perishable foods, technology, wine, and spirits. Even though DHL provides world-class services such as API integration and tracking facilities, exception management, delivery confirmation systems, etc., they cater to more specific sub-issues in the above-listed industries.
| | |
| --- | --- |
| API | Description |
| Manifestation and shipping label generation API: | Create order on Courier Partner, fetch waybill and shipping label and place pickup request |
| Track Shipment API: | Track your DHL eCommerce US shipment using AWB and Courier Partner |
| Cancellation API | Cancel shipment manifested on Courier Partner for faster returns |
| EDD API: | Show estimated delivery date for shipments on the order checkout page |
| NDR Action update: | Updates the after NDR action directly on courier company's database |
| Return Web-hooks: | Track your return shipment using AWB and Courier Partner using web-hooks |
VIEW API DOCUMENTATION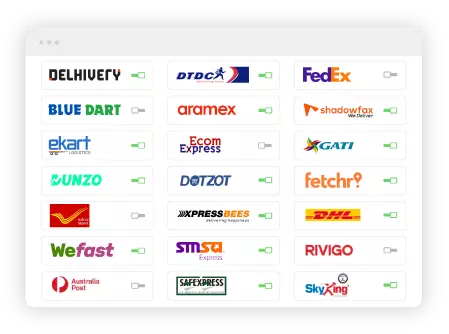 Step 1 - Select The Courier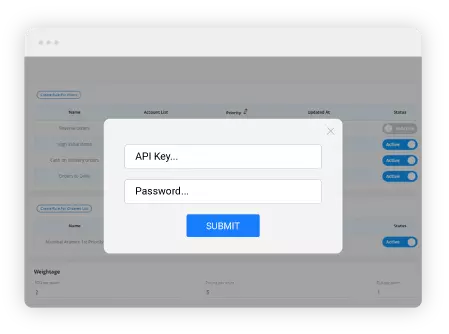 Step 2 - Enter API Key