Shipping services
Next-day delivery

Express Shipping

Door-to-Door Delivery
Special services
Pharmaceutical Shipment

Packaging Solutions

Customs Clearance Services
Technology services
Web Integration

Tracking API

Electronic Delivery
About DHL Parcel Spain
There's nothing quite like getting a package delivered straight to your door without any hassle. That's the promise of DHL Parcel Spain - an international parcel delivery company that offers services to both businesses and individuals.
DHL Parcel Spain provides a range of options for shipping your goods, including express, ground, air, and ocean freight services. If you're sending something internationally or need a same-day delivery service in Spain, then DHL Parcel Spain should be your first choice.
DHL Spain is part of DHL LOGISTICS established in 1969, one of the most important logistics companies in Spain and the world. With their long-standing experience working in over 220 companies, you can trust them to ensure your packages arrive safely and on time.
This global carrier covers all 3 client bases - B2B, ecommerce and individual shipments. B2B domestic orders are delivered by road at the business's chosen location across Spain and Portugal. International shipments can be delivered to 29 European countries through air freight forwarding. Domestic parcels arrive within 24 to 48 hours whereas international ones take a little longer. However, DHL Spain's value-added services include expedited next-day delivery which can be used for time-definite orders.
Under its e commerce shipments segment, DHL Parcel Spain offers both domestic and international deliveries. Orders within the peninsula reach within a maximum of 48 hours while crossborder parcels take longer. Both, however, come with fixed estimated delivery dates (EDD). DHL Parcel has nearly 3700 pickup and dropoff points in Spain and Portugal and over 100,000 service points across 29 countries in Europe. Customers can easily schedule pickup and dropoff (PUDO) services at any of these points. This logistics platform also offers hassle-free returns and a real-time order tracking system to keep customers updated.
DHL's services are renowned the world over. With DHL Parcel Spain, businesses get access to the same commitment to order fulfillment but at their area of operation, Spain, Portugal and all of Europe. This carrier alongwith its supreme delivery services, is also great for warehouse management and e-fulfillment. If your business is based out of the Peninsula, DHL Parcel Spain can be a great ally. ClickPost can connect you to the DHL Parcel Spain tracking API in a jiffy. Get in touch today to start shipping!
FAQs about DHL Parcel Spain
1) How do I contact DHL Spain?
You can contact DHL Spain directly by calling +34 902 12 24 24 or visiting their website - https://www.dhl.es/en.html.
2) What types of services does DHL offer?
DHL offers a variety of shipping options including express delivery, road freight, air freight, and sea freight. In addition, they provide customers with tracking information to ensure packages are delivered on time and accurately.
3) Does DHL offer international shipping?
Yes, DHL provides international shipping services for businesses and individuals. They provide door-to-door delivery services in over 220 countries worldwide.
4) How much does it cost to DHL a package?
The cost of shipping with DHL depends on the size and weight of your package, as well as the destination. You can get an estimate from their website.
5) How long does it take for packages to be delivered?
DHL offers express delivery services which promise next-day delivery within Europe. For other destinations, delivery times vary depending on distance and other factors but generally range between 2-7 days after dispatch.
| | |
| --- | --- |
| API | Description |
| Manifestation and shipping label generation API: | Automatically generates AWB number and prints shipping label for order processing |
| Track Shipment API: | Monitors the movement of every shipment on inbound and outbound journeys |
| Cancellation API | Cancels an order after confirmation |
| EDD API: | Displays the estimated delivery date of a package according to the pin code |
| NDR Action update: | Starts the failed delivery management process by triggering carriers |
| Return Web-hooks: | Accepts or rejects customer return requests |
VIEW API DOCUMENTATION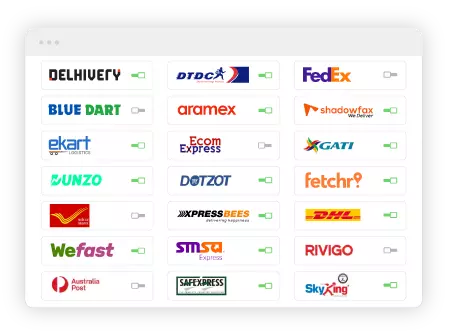 Step 1 - Select The Courier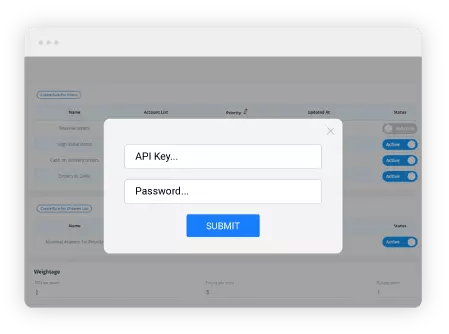 Step 2 - Enter API Key