Shipping services
2-4 days shipping

DPD Home Service
Special services
Predict Service

DPD Handcarry
About

DPD HK
The main goal of DPD Hong Kong is to provide the best-in-class delivery network worldwide. That's why it has introduced a number of premium services to meet any kind of logistics needs. DPD HK has categorized its services into four sectors - DPD Business, DPD Home, DPD Shop, and DPD Handcarry.
DPD Business is specially designed to help B2B deliveries. Here, DPD HK offers superfast delivery services. In fact, you can also expect a next-day shipment solution. DPD Home service is for B2C shipments. In this service, you can access a wide range of shipping options- from postal services to express solutions.
Plus, DPD HK also offers the Predict Service option, where your customers get continuous emails regarding their shipment status. This Predict service is quite beneficial to reduce failed deliveries. Via this solution, your customers can change delivery time and place as per their convenience. You can also choose a pickup parcel shop near you to get your product delivered.
DPD Handcarry is a top-notch service offered by DPD HK. It fulfills your urgent and VIP delivery needs. As a result, you won't miss any customers for not offering priority shipping. In fact, you can also go for this shipping service for red-carpet events.
DPD Hong Kong is indeed a feature-rich shipping solution - and for good reasons. First things first, you can easily integrate it with different eCommerce platforms, including Netsuite, Magento, Woocommerce, and Prestashop. It can also help you with printing shipping labels. At the same time, you can manage and centralize all your orders and data with the help of DPD HK.
MyDPD is another amazing addition by DPD HK. Mainly, it's a portal that gives you full control over tracking all your DPD HK parcels. With MyDPD, you can even cancel your orders before 30 minutes of arrival. So, it's a way that can help you keep your customers in the loop with every stage of the shipping process.
DPD HK has come up with a dedicated one-stop eCommerce logistics solution named Hub-ez. Hub-ez will help you access hundreds of global labels for b2b and b2c solutions. Moreover, DPD HK has collaborated with DPD Europe and has successfully launched DPD branded international express parcel services in Hong Kong.
ClickPost offers a seamless integration with DPD HK. So, opt for this integration to avail of these premium logistics services for your business.
FAQs about

DPD HK
1) What are the methods to contact DPD HK?
DPD HK offers two types of online contact forms on its website. If you want to be a partner with DPD HK, you can fill out the "Be a Partner" form. Now, if you have other queries related to account creation or price quotation, you can fill out the "Other Questions" form.
2) How long does DPD HK take to deliver?
DPD HK mainly takes 2-4 working days for delivery. But if you want to help your customers with priority shipping, you can go for its DPD Handcarry option. They work 7 days a week and can fulfill your urgent shipping needs.
| | |
| --- | --- |
| API | Description |
| Manifestation and shipping label generation API: | Create unique AWB no., shipping labels, and manifest shipping |
| Track Shipment API: | Keep an eye on your shipments and track them in just one single platform |
| Cancellation API | Cancel order as per customers' consent |
| EDD API: | Enhance customer experience by showing the most accurate delivery date |
| NDR Action update: | Take action on failed deliveries and make them successful |
| Return Web-hooks: | Seamlessly carry out reverse logistics |
VIEW API DOCUMENTATION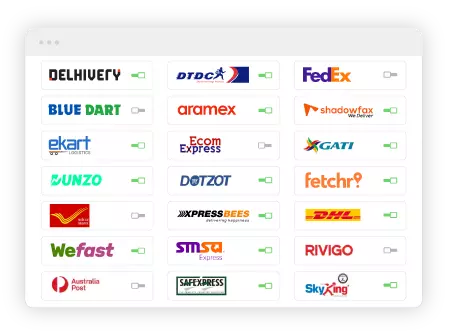 Step 1 - Select The Courier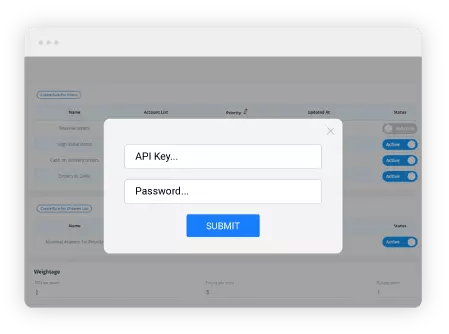 Step 2 - Enter API Key