Shipping services
Aerospace Cargo

Green Deliveries
Special services
Healthcare and Insurance

Fashion and Direct-to-Store Retail Offerings
Technology services
myDSV for Tracking and Tracing shipments

Online Booking and Quote Management
About

DSV
DSV is a logistics and transportation service company headquartered in Hedehusene, Denmark. It is one of the largest and most widely used carriers in the country and the Nordic region and is also listed on the Copenhagen Stock Exchange. It offers various services ranging from courier and mail delivery via air, land, and sea to freight-forwarding to trucking facilities. These services are available across Europe, South Africa, and North America. Interestingly, the company does not own any of its fleet vehicles on sea and air, so it can keep operational costs low.
DSV was first established in 1976 as DSV/AS by Leif Tullberg and nine independent haulers. The name was initially meant to represent "De Sammensluttede Vognmænd af 13-7 1976 A/S" (The Joint Hauliers of 13-7 1976). In its beginning years, the company operated mainly on a contractual basis, then gradually, it acquired several smaller courier providers to gain a share in the market. Some of these acquisitions were especially important. One of these was that of DFDS Dan Transport Group in 2005, which allowed for a well-developed logistics setup in Europe.
With a robust delivery structure in place, DSV now delves into a wide array of services and offerings, including but not limited to medical and retail facilities as well. Committed to reducing its carbon emissions and footprint, the company makes use of clean and renewable energy for its transportation needs. Their warehousing services are also carried out keeping renewable goals in mind, employing advanced technology to cut down on unnecessary labor. This saves time and money, all while protecting the environment at the same time.
DSV follows the highest safety standards and protocols when it comes to product handling and delivery. Chemicals and dedicated safety measures, along with integrated tech solutions, are used to ensure the highest integrity of the delivery. While other miscellaneous methods of delivery include air freight, sea freight, and aerospace cargo, the company strives to keep its shipments in order using regular inventory scans and security checks.
With all the above high-grade functionalities in place, DSV is set to grow even larger. Constantly looking for more acquisitions to help them offer better services, it is sure to enhance its offerings even further when coupled with logistics technology platforms such as ClickPost. Third-party software like these could act as a very powerful supplement for all their API integration and shipping API requirements.
FAQs about DSV
1) Does DSV offer insurance for cargo shipments?
Yes, DSV does offer insurance for cargo shipments. It does so through DSV Insurance A/S, a subsidiary owned by the main company. It covers all the regular benefits that would be covered by general insurance, with the added perks of custom tailor-made insurance rules, cost-friendly offerings, and quick claim settlements.
2) What is DSV's policy for transporting sensitive goods?
Be it by road, air, or sea, all sensitive or, as DSV terms it, 'dangerous' goods are handled by specially trained personnel who have prior work experience dealing with such classes of materials. Proper documentation is required to ensure that the goods being transported have the necessary authorization and permission.
| | |
| --- | --- |
| API | Description |
| Manifestation and shipping label generation API: | Create order on Courier Partner, fetch waybill and shipping label and place pickup request |
| Track Shipment API: | Track your DSV shipment using AWB and Courier Partner |
| Cancellation API | Cancel shipment manifested on Courier Partner for faster returns |
| EDD API: | Show estimated delivery date for shipments on the order checkout page |
| NDR Action update: | Updates the after NDR action directly on courier company's database |
| Return Web-hooks: | Track your return shipment using AWB and Courier Partner using web-hooks |
VIEW API DOCUMENTATION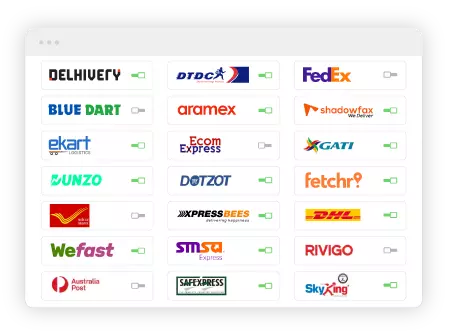 Step 1 - Select The Courier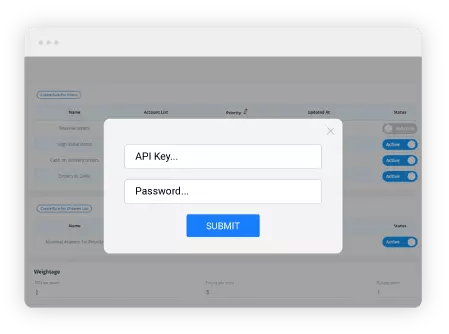 Step 2 - Enter API Key