ELTA Hellenic Post API Integration and Tracking
ClickPost Multi-carrier integration platform lets you integrate with 150+ carriers including ELTA Hellenic Post using a single API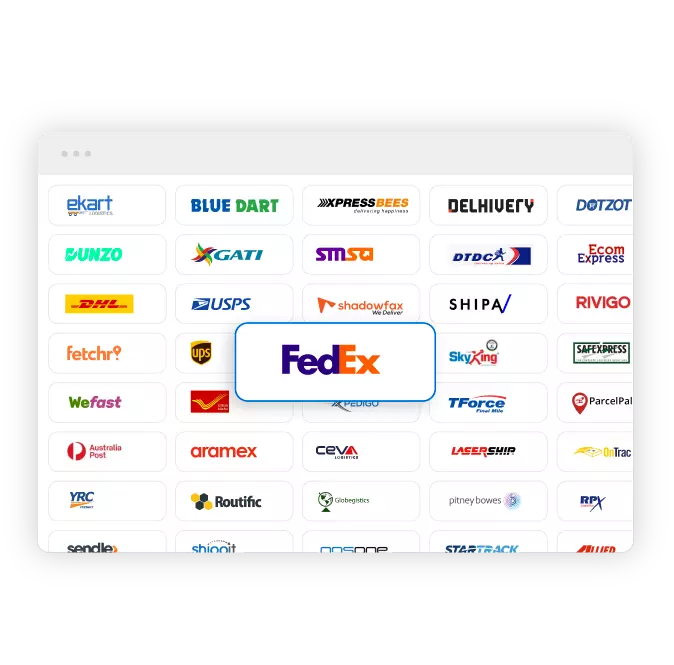 Shipping services
Express Delivery throughout mainland China

Air Parcels for Fast International Delivery
Special services
Stamp Collecting for China Postal Business

Fast and Reliable Newspaper and Magazine Subscriptions
Technology services
Integrated e-commerce solutions

Personalized Virtual Greeting Cards
About

ELTA Hellenic Post
ELTA Hellenic Post is among the prior services of the Greek state, established in 1860. The main purpose of ELTA is to provide secure and reliable postal service for citizens, businesses, and organizations throughout Greece. With its cutting-edge technology, highly specialized personnel, and reliable infrastructure, it has become one of Europe's most efficient postal services.
ELTA offers a wide range of services, including registered mail delivery, express mail delivery, international mail delivery, parcel service, electronic postage systems (ePostal), tracking & tracing capabilities for outbound/inbound parcels/letters, as well as domestic parcels/letters sent abroad. Additionally, ELTA provides e-commerce solutions such as payment collection services and invoice payment processing. Furthermore, they have dedicated national customer support centers which offer live customer support with knowledgeable personnel.
For the more tech-savvy customers, ELTA also offers various online services, including online shipping, tracking & tracing, and notification systems for parcels/letters sent abroad. Customers can stay informed about their shipments in real-time via email or SMS. ELTA's e-commerce solution suite includes customizable payment options such as credit card payments, PayPal, and ApplePay, which makes it easier for clients to complete their transactions quickly and securely.
ELTA's services have allowed businesses to save time and money by streamlining their shipping process. They have various user-friendly features such as shipment visibility, analytics, order lookup widgets, branded tracking package, delivery date prediction, API, App, and many more. This makes it easier for companies to deliver goods and services promptly while providing customers with the convenience of tracking their deliveries online.
In addition to its e-commerce solutions, ELTA also provides a range of international mail distribution services, including bulk mail delivery and express letter/parcel delivery. This allows companies to send large letters or packages overseas at competitive prices. By utilizing this service, businesses can get their products where they need to go quickly and efficiently without worrying about additional costs or delays due to long-distance travel.
ELTA's commitment to customer satisfaction is reflected in its reliable and efficient delivery systems. The company has developed a tracking system that allows customers to easily monitor the progress of their shipments in real time, ensuring that they know exactly when and where their parcels are at all times. Customers can also benefit from the convenience of tracking their deliveries online, allowing them to stay updated on the status of their shipments without having to make additional phone calls or visits to customer service.
Overall, ELTA's comprehensive services and reliable business solutions ensure a pleasant and stress-free experience for businesses and customers. Companies can rest assured knowing that their packages will arrive safely and on time, while customers can enjoy the added convenience of tracking their deliveries online.
FAQs about

ELTA Hellenic Post
1) How secure is ELTA's delivery service?
ELTA takes great measures to ensure the security of our customers' packages. Every package is carefully tracked from the point of origin until it reaches its final destination. We also provide additional security services upon request, such as insurance and signature confirmation.
2) Can I track my package online?
Yes! ELTA offers an easy-to-use tracking system that lets customers easily monitor their shipment status in real time. All you have to do is enter your tracking number or order ID on our website, and you can see exactly where your package is at any given moment.
3) How long will it take for my package to arrive?
That depends on the distance between origin and destination—it could take anywhere from a few days to several weeks or more. We always strive to provide our customers with the fastest possible delivery times. However, some areas may experience longer wait times due to local customs regulations or other external factors.
4) Does ELTA offer any additional services?
Yes! In addition to our standard mail and courier services, we offer secure payment solutions, insurance coverage for lost or damaged items, and signature confirmation upon request. Their experienced customer service team is available 24/7 to answer any questions you might have about our extra services.
5) Does ELTA also offer API integration?
Yes, ELTA offers API integration and constantly works to improve its services. Their API integration service allows customers to integrate our services into their business systems to streamline and automate their logistics processes.
| | |
| --- | --- |
| API | Description |
| Manifestation and shipping label generation API: | Create order on Courier Partner, fetch waybill and shipping label and place pickup request |
| Track Shipment API: | Track your ELTA Hellenic Post shipment using AWB and Courier Partner |
| Cancellation API | Cancel shipment manifested on Courier Partner for faster returns |
| EDD API: | Show estimated delivery date for shipments on the order checkout page |
| NDR Action update: | Updates the after NDR action directly on courier company's database |
| Return Web-hooks: | Track your return shipment using AWB and Courier Partner using web-hooks |
VIEW API DOCUMENTATION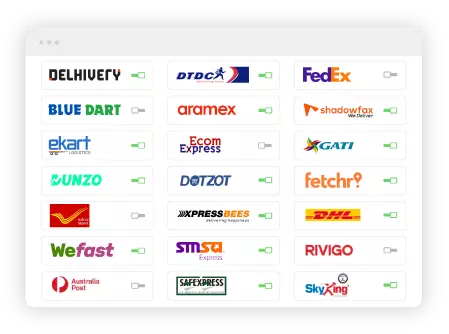 Step 1 - Select The Courier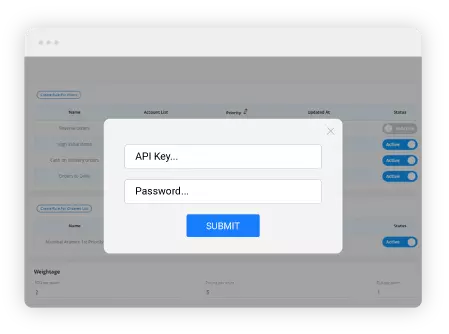 Step 2 - Enter API Key