ELTA Hellenic Post API Integration and Tracking
ClickPost Multi-carrier integration platform lets you integrate with 150+ carriers including ELTA Hellenic Post using a single API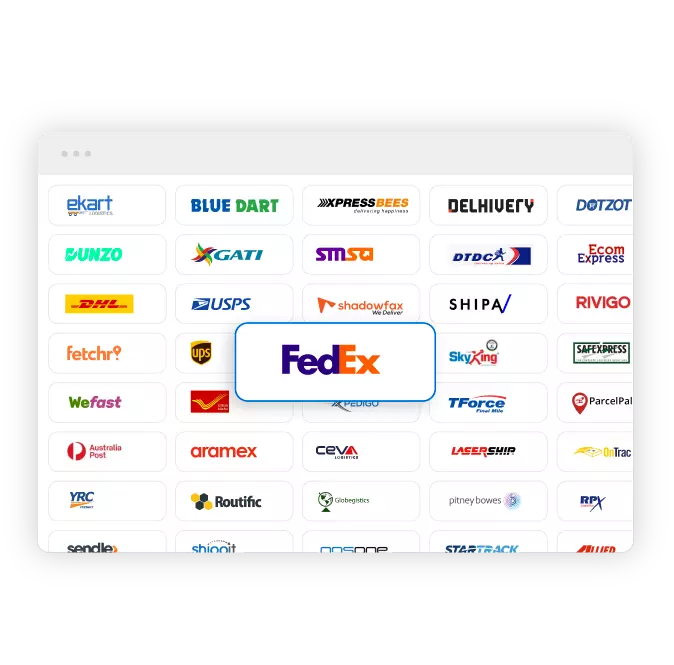 ClickPost is a premier multi-carrier integration platform. With its help, you can integrate logistics operations with 150+ carriers (including ELTA Hellenic Post) via a single API.
ELTA Hellenic Post Services
Door-to-door service

Foreign express mail service

Foreign special priority mail service

Foreign fast parcel service from Cyprus

Mobile App for quick communication

Robotic shipment sorting facility to reduce errors
About ELTA Hellenic Post
Established in 2000, ELTA Courier is a limited company working as a member of the ELTA Group or Hellenic Post. The parent company was established in 1828 and is the oldest postal service available in Greece.
In its initial years, around 1838, the company signed an agreement with Feraldi, a French banker at that time to allow the movement of mail on the islands. Two years later, it came up with the first wagons to transport mail between Piraeus and Athens. Later, in 1860 when stamps were made mandatory, the first Greek stamp was printed in the Paris Mint and resembled the head of Hermes. The company kept working and by 1892 had telephones introduced in its operations.
17 Years down the line, Elta inaugurated the rural postal service and kept serving its customers throughout combat operations. Later, in 2006 the company partnered with Hellenic Postbank and started offering banking services to a variety of customers. That's how it later came to be known as Hellenic Post.
Today Elta Courier has over 1,200 service points throughout Greece and 500,000 service points worldwide. It has more than 2500 vehicles and bicycles and traded as high as 20.5 million items in 2021 alone. The company wishes to be Greece's best courier service provider and hopes to evolve as an innovative and modern courier and supply chain company.
FAQs about

ELTA Hellenic Post
1) How can customers calculate the cost of their shipments?
Customers can calculate the cost of shipments only for door-to-door services. They can visit the Cost Calculation page to clear their doubts.
2) How can customers find out which ELTA Courier store serves in their area?
Customers can visit the Branch Network page, select their country, and type in their zip code to find the ELTA Courier stores in their area.
3) Can customers insure their shipments?
Yes, customers can ensure their shipments with Elta Courier using the Door-To-Door Declared Value service or Additional Insurance & Declared Value services. However, you must know that Elta insures all shipments in Greece. It offers €50.00 for documents and up to €100.00 for parcels.
| | |
| --- | --- |
| API | Description |
| Manifestation and shipping label generation API: | Create order on Courier Partner, fetch waybill and shipping label and place pickup request |
| Track Shipment API: | Track your ELTA Hellenic Post shipment using AWB and Courier Partner |
| Cancellation API | Cancel shipment manifested on Courier Partner for faster returns |
| EDD API: | Show estimated delivery date for shipments on the order checkout page |
| NDR Action update: | Updates the after NDR action directly on courier company's database |
| Return Web-hooks: | Track your return shipment using AWB and Courier Partner using web-hooks |
VIEW API DOCUMENTATION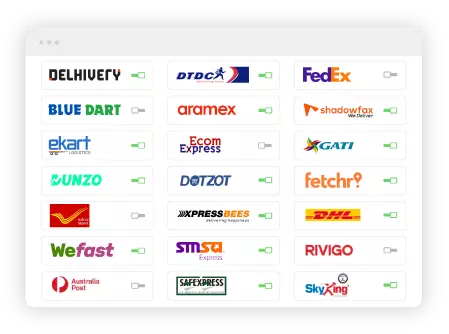 Step 1 - Select The Courier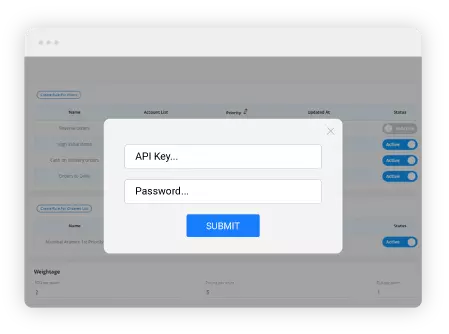 Step 2 - Enter API Key