Aramex Australia (Formerly Fastway AU) API Integration
and Tracking
ClickPost Multi-carrier integration platform lets you integrate with 150+ carriers including Aramex Australia using a single API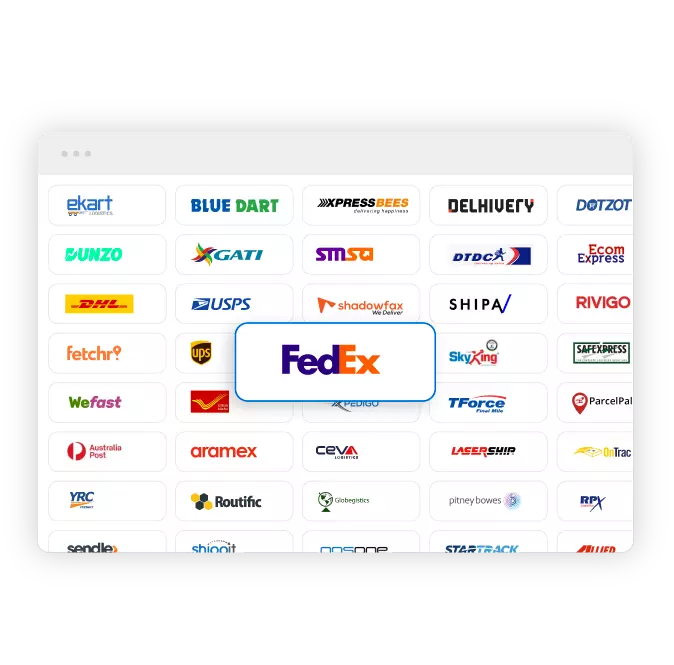 Shipping services
International Shipping

Warehousing and Facility Management
Special services
Authority to Leave Service

Parcel Connect Service
Technology services
MyFastWay Portal and API integration for regular users

Online Tracking and Locating Facility
About

Aramex Australia
Aramex Australia, formerly known as Fastway Australia, is one of the most prominent logistics and courier services in the Oceanic region. They offer a broad and comprehensive suite of services, including but not limited to warehousing, transportation, and facility management. They have a vast network of about 29 regional franchises and more than 900 franchise partners all over the country.
Fastway Couriers was first founded in 1983 in New Zealand by Bill McGowan. The company eventually expanded operations to Australia in 1993, where it became a leading player in no time. Fast forward 20 years into the future, Fastway Australia was merged into the Aramex International Courier ecosystem, being re-branded as Aramex Australia. Its parent company, Aramex, is one of the largest Middle-Eastern logistics companies in Dubai, United Arab Emirates.
Today we list down the various services and delivery options offered by Aramex Australia. One of their signature services is the 'Authority to Leave' Delivery Service. This option entails the delivery official leaving the parcel in a designated 'safe place.' Safe place locations include letterboxes, with a concierge, or as per instructions by the courier. If no safe places are available at the moment, the delivery is taken to a local depot or a Parcel Connect agent.
There is also a standard delivery option that is common across almost all couriers. In this option, the delivery official is supposed to get a signature from the delivery receiver. If the receiver is unavailable, the parcel can be taken to a designated 'safe place' or a local drop-off station. The receiver will be able to access all delivery updates and information on the tracking page.
Non-safe place deliveries are also sometimes opted by the customers, such as the Signature Delivery Service, according to which the courier has to collect the receiver's signature to complete the delivery, without which the parcel is sent back to a Parcel Connect agent, and the customer has to pick it up from there.
Other miscellaneous and value-added services include speedy and hassle-free returns, with the option of choosing from among the above three Return options, and the Collections Service, where the courier picks up your parcel from a supplier or vendor and performs the delivery.
Thus, with the bundled collection of no-frills delivery options as well as the more comprehensive services, Aramex Australia offers incredible variety when it comes to choosing how to send and receive your packages.
To make your delivery experience even smoother and more efficient for your customers, you might want to tie up with a logistics technology platform like ClickPost that handles all shipping API and intelligence requirements, ensuring that the end process remains quick and effortless for you.
FAQs about

Aramex Australia
1) What do you mean by Aramex Australia's 'Parcel Connect'?
Parcel Connect refers to an alternative method of postal and courier services that allows customers to make use of parcel delivery and pick-up services across Australia. Customers can create and purchase shipping labels online and drop off their parcels with an agent as and when they wish. There are over 800 Parcel Connect Agents working round the clock to provide drop-off and pick-up services and ensure safe deliveries.
2) How does one become a regular user of Aramex Australia?
Aramex Australia provides multiple tiers of usage and accessibility. If you are looking to send a single parcel every once in a while, you can make use of the Parcel Connect service. If you are a regular user sending more than five parcels a week, it would be more convenient to sign up on the MyFastWay portal on the official website. Similarly, suppose you are a retailer or e-commerce business dealing with a high volume of deliveries. In that case, you can fill up a Freight Analysis form and your nearest Regional Franchise will get in touch with a quote.
| | |
| --- | --- |
| API | Description |
| Manifestation and shipping label generation API: | Create order on Courier Partner, fetch waybill and shipping label and place pickup request |
| Track Shipment API: | Track your Aramex Australia shipment using AWB and Courier Partner |
| Cancellation API | Cancel shipment manifested on Courier Partner for faster returns |
| EDD API: | Show estimated delivery date for shipments on the order checkout page |
| NDR Action update: | Updates the after NDR action directly on courier company's database |
| Return Web-hooks: | Track your return shipment using AWB and Courier Partner using web-hooks |
VIEW API DOCUMENTATION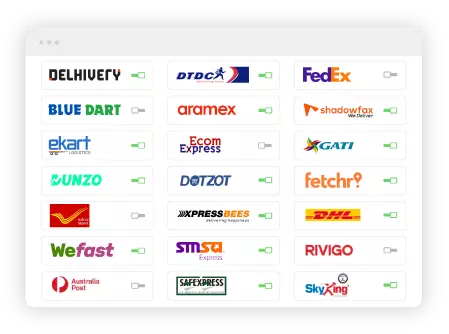 Step 1 - Select The Courier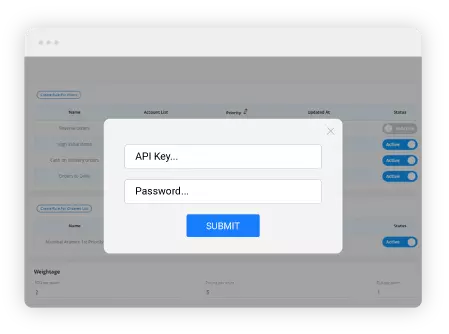 Step 2 - Enter API Key