Shipping services
1-3 days delivery

Custom Brokerage
Special services
Freight International Service

International shipping Assist
Technology services
International Shipping Assist

FIC-based tracking
About

FedEx Cross Border
From shipping 186 packages to shipping millions in a day, FedEx has come a long way. As of now, it has been ranked as one of the leading logistics service providers and serving 220+ countries and territories. From this point, FedEx Cross Border Services comes into the scene.
It carefully manages all the activities required for seamless cross-border shipping. These are clearance handling, paperwork fulfillment, delivery options, and more. First of all, in terms of international shipping, it decides whether or not the commodities are deliverable across borders.
Next, both you and your recipient will get options to select custom brokers to speed up the process. Plus, FedEx Cross Border offers FedEx International Shipping Assist to help you determine all the required customs documents. In fact, it will also help you with creating international labels, submitting custom documents, packaging, and more.
To make the process even easier and faster, FedEx Cross Border has almost 12 service centers for providing coast-to-coast service in Canada. Furthermore, it has 355 service centers in the US alone to provide seamless last-mile delivery in every zip code. So, no matter in which place you want to deliver your products, you can easily do it with FedEx Cross Border service.
For creating shipping labels alone, FedEx Cross Border offers various options like API integration and bulk file upload. It means you don't need to go back and forth with multiple platforms at a time. On top of that, it'll also let you rely on other third-party solutions as per your choice.
Its Freight International Services Team (FIS) continuously monitors your orders 24 hours and 5 days a week. This FIS team also stays up-to-date on international regulatory laws so you can experience hassle-free cross-border shipments.
For faster shipment, FedEx offers air freight services. In fact, it has a FedEx International Next Flight solution. This premium solution will ship your goods within just 24 hours. Either way, you'll benefit from delivery in 1-3 days. However, you can always track your shipments with the FedEx International Connect (FIC) tracking no. Given by them.
Apart from that, FedEx Cross Border also offers FedEx International Economy service. This option is mainly for cost-effective delivery and will ship your products within 2-5 days. FedEx International Connect is another top-notch solution offered by FedEx to meet customer demands across the globe. In fact, it partners with different carriers in the destination country and territory for seamless final-mile delivery.
ClickPost has a seamless integration with FedEx Cross Border. You can easily benefit from all these top-notch services and build a wider customer base with just one click.
FedEx Cross Border Integrations with ClickPost: FedEx India [Domestic and Crossborder], FedEx [INT], Fedex[INT] MPS, Fedex[INT] MPS Reverse, Fedex[INT] Reverse, FedEx MPS [Crossborder], FedEx Reverse
FAQs about

FedEx Cross Border
1) How long does FedEx Cross Border take to deliver?
FedEx Cross Border mainly offers two types of solutions regarding shipping time. If you opt for its premium service, you can ship products within 1-3 days. On the other hand, it has a cost-effective solution, too. But it'll take almost 2-5 business days for delivery.
2) Are FedEx and FedEx Cross Border the same?
No, FedEx Cross Border is a part of FedEx's shipping solution. Via this service, you can send international and pan-national parcels without any hassles.
| | |
| --- | --- |
| API | Description |
| Manifestation and shipping label generation API: | Manifest orders by creating shipping labels and AWB no. after getting customers' order request |
| Track Shipment API: | Get continuous updates on the status of your shipments with pull and push APIs |
| Cancellation API | Immediately cancel orders after getting updates from customers |
| EDD API: | Get the most accurate delivery date to satisfy customers |
| NDR Action update: | Work on failed deliveries once you get an update from delivery agents and make them successful |
| Return Web-hooks: | Create streamlined reverse logistics and enhance consumer experience |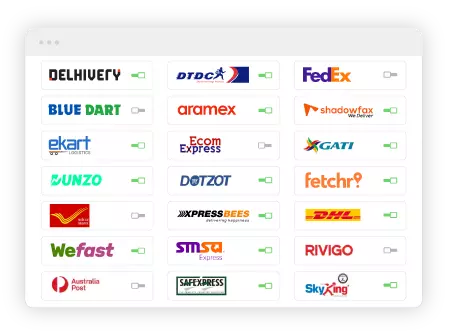 Step 1 - Select The Courier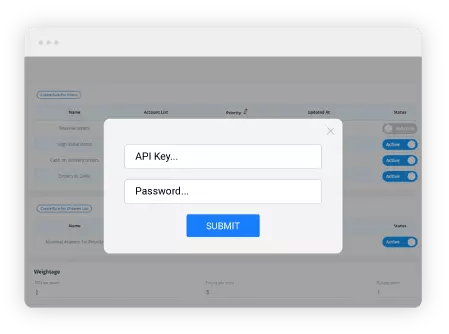 Step 2 - Enter API Key