Shipping services
Optimized multi-carrier management
Special services
Reporting and LCA assessment
About

Gopigeon
GoPigeon is a transport management solution that operates as a multi-carrier shipping platform. As a result of this combination, the platform allows you for efficient, optimized delivery service. It can facilitate domestic and overseas deliveries with its carrier network from India.
The GoPigeon company was established in 2015 as a transport management solution. It has received an ISO 14000 certification for its efforts toward developing a sustainable delivery supply chain. The post-purchase experience platform acquired the TMS platform in August 2017, roughly after 2 years.
The company has provided integrated services with Narvar, allowing its customers access to a wide carrier library to choose from. The optimized delivery model also allows you to optimize the last-mile delivery and improve the customer experience.
The GoPigeon platform will not only help you in delivery management but also help you in product development. The platform has an LCA (Life Cycle Assessment) feature. This feature will capture data from raw material procurement to production to delivery. The data will then be used to provide you with an in-depth analysis of inefficiencies in your workflow.
Additionally, the reporting feature allows you to collect comprehensive insights from the above-mentioned data as well as the delivery data. All these insights allow you to make changes at the root level of your ecommerce business to promote more profitable business processes.
GoPigeon also has an RTO management feature, which communicates and resolves the failed delivery causes before the second attempt of delivery. This allows you to ensure that your RTO instances are minimized. The preemptive tracking also contributes to this reduction, as well as contributes further to an enhanced customer experience. ClickPost has a carrier API integration with GoPiegon so that ecommerce businesses can have access to a more holistic shipping platform alongside other crucial features.
FAQs about

Gopigeon
1) What is preemptive tracking by GoPigeon?
Preemptive tracking is a system that uses tracking updates to contact customers beforehand to reduce the possibility of an RTO. This is simply achieved by communicating and sharing information with the receiver beforehand to iron out discrepancies in the customer and delivery details.
2) Is GoPigeon still operational?
In August 2017, GoPigeon was acquired by Narvar, a post-purchase experience management platform, for an undisclosed amount. If you want to avail of the services by the TMS, you will have to go through Narvar support. This will allow you access to many additional features along with the core GoPigeon services.
| | |
| --- | --- |
| API | Description |
| Manifestation and shipping label generation API: | Use an API to manifest a shipping label for a delivery request with a carrier partner |
| Track Shipment API: | Fetch the real-time status of the customer's order on the branded tracking page |
| Cancellation API | Use a self-service portal to cancel the delivery request for one or multiple orders |
| EDD API: | Use analytical algorithms to calculate the delivery date to display it for the customer on checkout |
| NDR Action update: | Determine and resolve the cause of the failed delivery |
| Return Web-hooks: | Fetch the order details from the forward flow to process a return request |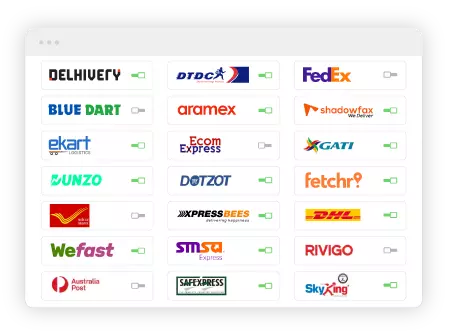 Step 1 - Select The Courier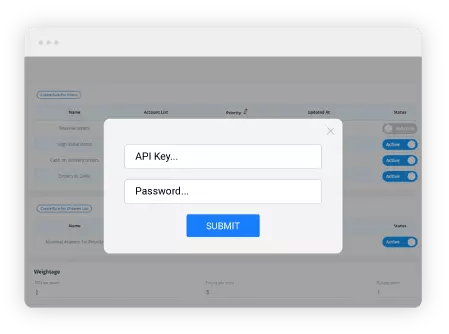 Step 2 - Enter API Key