Shipping services
Freight and parcel delivery services

Cross-border shipping

Domestic shipping

Less-than truckload service

Full-truckload service
Special services
Pick-up services

Warehouse management

Dropbox locator

Customer care service

Time and date calculator
Technology services
Online payment option

Digital freight shipment option

Online payment feature

API integrations

Efficient tracking management system
About GLS USA
E-commerce businesses in the USA are available with multiple shipping management partners. One such partner is GLS. General Logistics System (GLS) is a parcel and freight management corporation that furnishes you with excellent logistics services. These services satisfy your every shipping need. The list of services consists of parcel delivery options, freight delivery services, customized logistics solutions, tracking management, and more. The shipping options help you in growing your business internationally.
Talking about history, GLS was founded in 1999. The headquarters of the company is situated in Santa Fe Springs, California. Its service area is very vast which includes more than 50 locations. These are the states of Arizona, Utah, Oregon, Colorado, New Mexico, California, Nevada, Washington and Idaho. This public-owned company assures that the parcels are sent quickly and safely to the customers. GLS has a cooperative team of 5,000+ professionals that provides end-to-end support to you and your customers during the delivery process.
After going through the company's features, you might be curious about its services. GLS US's freight solutions meet your delivery requirements, including full-truckload (FTL) and less-than-truckload (LTL) management. The company's experts assist online sellers in streamlining and automating their supply chain. In addition to this, you can avail of the company's international shipment service. With this service, you can easily ship to Canada with all requirements and regulations. GLS US has the resources and expertise that navigate you to provide smooth shipping journeys to your customers.
GLS US offers drop-box, on-call and scheduled pick-up services. These services are reliable and make delivery scheduling trouble-free for you. Using these options, online sellers can choose any pick-up location and request a pick-up via call. The company also has a branded tracking page. It enables you and your customers to track and trace your parcels and freight. To get the tracking information, you must have a tracking number or a reference id. Enter this number on the tracking page and get all the details on the delivery status.
And what else? There are some additional services that can add value to your business. These are time and date-determining calculators, preparing freight shipment digitally, e-billing, online payment, customer support and drop-box locator. The company also connects your system with the world's most-trusted shipping software that helps in warehouse management. This partnership offers seamless integration that simplifies your shipping complexities. GLS US has ClickPost's API integration which further nourishes the company's services. This integration provides services such as NDR management, COD reconciliation, returns management, etc.
FAQs about GLS USA
1) On which days does GLS US provide its delivery services?
GLS US offers its pick-up delivery services on weekdays, that is, from Monday to Friday. The services are available on Saturdays too but on special requests. The company does not offer any service on Sundays.
2) How fast is GLS US?
It takes 3 to 4 days for shipment delivery if you are using national courier partners. But with GLS US, you can deliver parcels in 1 to 2 days depending upon the location.
| | |
| --- | --- |
| API | Description |
| Manifestation and shipping label generation API: | Create order on Courier Partner, fetch waybill and shipping label and place pickup request |
| Track Shipment API: | Track your GLS USA shipment using AWB and Courier Partner |
| Cancellation API | Cancel shipment manifested on Courier Partner for faster returns |
| EDD API: | Show estimated delivery date for shipments on the order checkout page |
| NDR Action update: | Updates the after NDR action directly on courier company's database |
| Return Web-hooks: | Track your return shipment using AWB and Courier Partner using web-hooks |
VIEW API DOCUMENTATION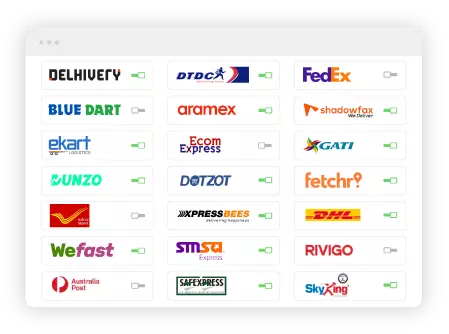 Step 1 - Select The Courier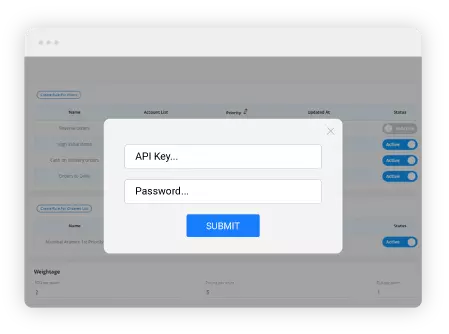 Step 2 - Enter API Key