Hermesworld API
Integration and Tracking
ClickPost Multi-carrier integration platform lets you integrate with 150+ carriers including Hermesworld Post using a single API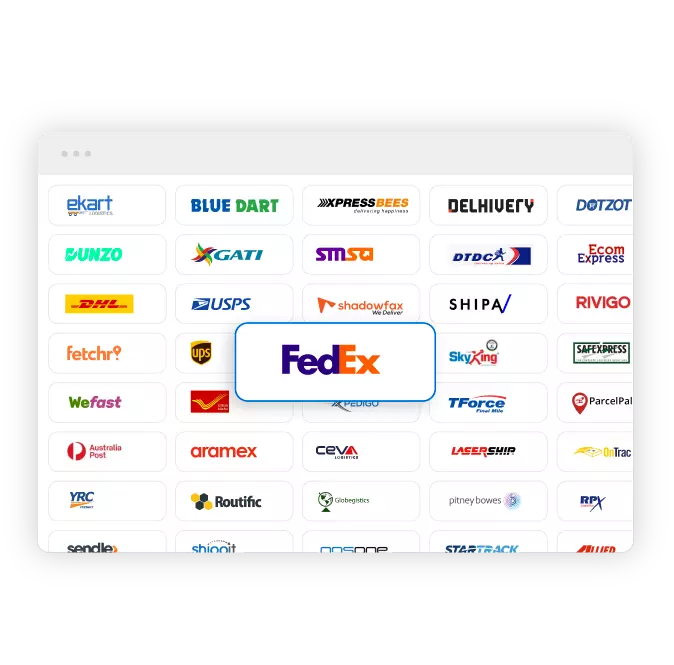 Shipping services
Doorstep deliveries to the customer

Air and sea freight services

Automated warehouse processing
Special services
Customs clearance services

Insurance coverage on shipments

Product quality control
Technology services
Integrated tracking system

Easy-to-use SCM platform

Automated documentation
About Hermesworld
Hermesworld is a parcel delivery and logistics provider of international renown. A subsidiary of the Otto Group, Hermesworld provides parcel services, transportation, logistics as well as supply chain solutions.
With Hermes Germany's establishment in 1972, Hermesworld quickly expanded its network to countries all around the globe. The 1970s saw Hermes Germany conquer the entire German delivery landscape, delivering more than 25 million parcels annually. By 2011, the Hermes Logistic Group was transporting over 300 million parcels a year and had set up a facility that could sort through 25 thousand packages per hour.
Consolidated under the brand of Hermesworld, the company succeeded in providing services from all its subsidiaries on a single platform. Hermesworld now boasts a proud chain of 95 countries, employing more than 18 thousand people worldwide. In addition to its subdivisions in various countries, Hermesworld works in collaboration with the other subsidiaries of the Otto Group, namely, Hermes Furnishing Service in Germany and Agediss in France, to provide two-man handling services to businesses.
The services provided by Hermesworld include national and international parcel deliveries, logistics solutions tailor-made for your business, and efficient supply chain solutions. Hermesworld assists you at every step of the delivery process, from warehousing, supplier management, quality control, and transportation to last-mile deliveries and order fulfilment.
The company uses air and sea freight services to provide e-commerce businesses with time-sensitive and cost-effective deliveries internationally. Additionally, they efficiently manage your custom duties by providing complete import and export handling services and tariff services. Being a valuable part of the Otto Group, deliveries by Hermesworld are provided with insurance coverage by Hanseatic Insurance Service (HVD) for one-time transport.
Hermesworld quickly adapted to the growing needs of modern-day supply chains and provided an SCM platform to manage your deliveries no matter where you are. Through click2supplychain.com, the organisation offers services like order and supplier management, integrated inventory view for inbound and outbound shipments, and freight services. You can even opt for an automated system to create orders and transport documents to streamline your workflow and optimise your services.
ClickPost has courier tracking APIs with Hermesworld, allowing you to view your orders and returns on a single panel. ClickPost even lets you manage, cancel or change your delivery information through their customised dashboard to offer the best buying experience to your customers.
FAQs about Hermesworld
1) How do I get in touch with Hermesworld?
In case of any queries or issues, you can contact Hermesworld through their website. Their customer support system asks you several questions to pinpoint the issue and provide you with the correct representative to solve the problem.
2) How quickly does Hermesworld transport shipments?
Depending on the service chosen and the destination country, Hermesworld typically provides delivery options ranging from next-day delivery to estimates between 2 to 5 days.
| | |
| --- | --- |
| API | Description |
| Manifestation and shipping label generation API: | Create order on Courier Partner, fetch waybill and shipping label and place pickup request |
| Track Shipment API: | Track your Hermesworld shipment using AWB and Courier Partner |
| Cancellation API | Cancel shipment manifested on Courier Partner for faster returns |
| EDD API: | Show estimated delivery date for shipments on the order checkout page |
| NDR Action update: | Updates the after NDR action directly on courier company's database |
| Return Web-hooks: | Track your return shipment using AWB and Courier Partner using web-hooks |
VIEW API DOCUMENTATION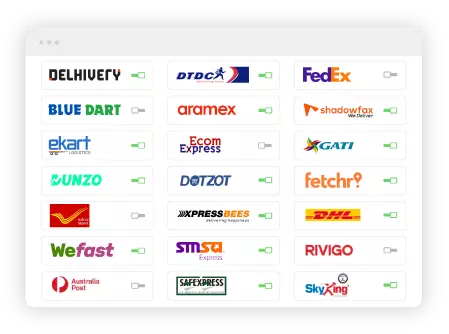 Step 1 - Select The Courier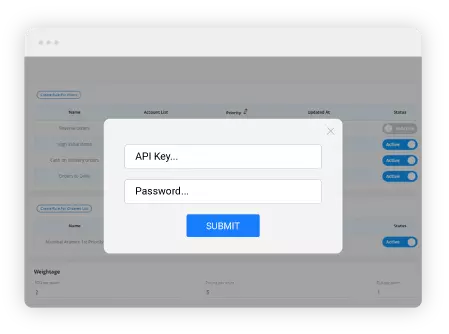 Step 2 - Enter API Key