Shipping services
Secure and economical parcel delivery

International mail delivery

Fast delivery services via road or air

Sorted, unsorted or prior shipments
Special services
No minimum volume required

Local pickup and drop-off points

Export and import services

Trade and tax consulting

Flexible return management service

Inter-modal transportation network
Technology services
Tracking management service

Carrier neutral intelligence

Global and advanced e-commerce solutions

Web-based technology platform
About

Landmark Global
Landmark Global is one of the best service providers in California that provides customised business solutions to help e-commerce companies expand internationally. The company has the infrastructure, operational abilities and expertise to manage order fulfilment, mail delivery, returns and shipments. Landmark Global uses web-based technology, a transportation network and e-commerce tools to enhance the growth of e-businesses.
Established in California in 2004, Landmark Global is international brands' trusted partner that delivers brand promises directly to customers around the globe. Its parent organisation is Bpost, Belgium's postal operator. The company belongs to the truck transportation industry, which has been serving for almost two decades to power e-commerce companies to reach new customers.
Landmark Global is a privately held company having a management staff of 500-1000 employees. Its bpostgroup presence is over 220 destinations around the world. With 36,000 employees worldwide, it delivers 1 million packages per day. The company will provide a complete solution to knock down international barriers.
Landmark Global is a trusted international logistics partner that empowers e-commerce growth by providing various services. The company delivers a cost-effective and efficient cross-border service. It ships packages to more than 220 destinations globally. The company aims to make easy and on-time delivery to provide a satisfactory customer experience.
Landmark Global also offers an international mail delivery service. Through its membership of the Universal Post Union and the International Post Cooperation, the company offers an effective solution for extensive daily mailings and market communications. Using this service, clients can deliver direct mail, payslips or invoices securely.
The company provides smooth customs clearance services to enable e-commerce companies to expand their reach to new territories. This service includes business-to-business clearances, business-to-customers clearances, customs compliance consultancy, product and labelling consulting, etc. Clients can also enjoy Landmark Global's return management service. It returns the products safely to the companies with the help of its worldwide portal network.
The company offers the facility of tracking management. Using this service, e-commerce companies and customers can get real-time updates regarding their shipments. Once the order is shipped, both will receive an email or SMS having a tracking number. With this number, they can track their orders and know about the delivery progress. ClickPost has a courier API integration with Landmark Global that allows you to utilise carriers' services, such as NDR management and warehouse management.
FAQs about

Landmark Global
1) How can I track my Landmark Global parcel?
When the order is shipped, a link on the company's tracking page will appear. Using this link, you can check the current status of your shipment. The link will provide you with all the shipment details, such expected delivery date, location of the order, etc.
2) How long does Landmark Global take to deliver parcels?
Landmark Global generally take 2 to 3 days to deliver the parcels, depending on the destination. In the case of international delivery, it takes 5 to 9 business days.
| | |
| --- | --- |
| API | Description |
| Manifestation and shipping label generation API: | Create order on Courier Partner, fetch waybill and shipping label and place pickup request |
| Track Shipment API: | Track your Landmark Global shipment using AWB and Courier Partner |
| Cancellation API | Cancel shipment manifested on Courier Partner for faster returns |
| EDD API: | Show estimated delivery date for shipments on the order checkout page |
| NDR Action update: | Updates the after NDR action directly on courier company's database |
| Return Web-hooks: | Track your return shipment using AWB and Courier Partner using web-hooks |
VIEW API DOCUMENTATION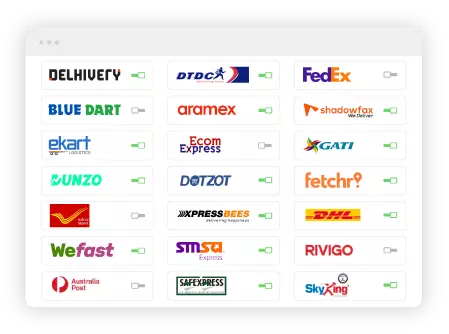 Step 1 - Select The Courier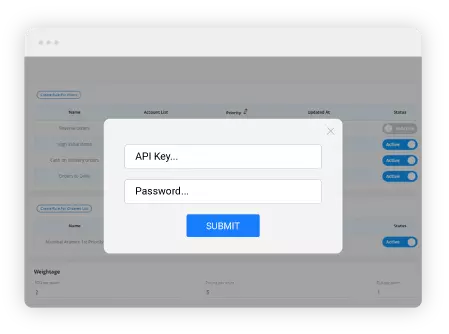 Step 2 - Enter API Key