Shipping services
Fulfills deliveries within the nation in 2-3 business days.

Fulfills deliveries to South, Central, and North American countries in 2-3 weeks.

Fulfills deliveries to countries in Africa and Europe around 3-4 weeks.
Special services
Airmail tracking service is available in the headquarters office.

Offers envelopes, postcards, etc., for customers.

Provides EMS (Domestic and International Express Mail) for quicker deliveries.
Technology services
A tracking tool is available on the homepage.

Offers online fund deposit and withdrawal services within Lao and Thailand.

Provides users with a shipping rate calculator on the main website.
About

Lao Post
Lao Post is a postal company whose goal is to manage all postal services in Lao. For those unaware, Lao is a country in Southeast Asia. The company Lao Post specializes in delivering documents, parcels, and letters throughout the country. Thanks to good ties with the logistics firm DHL, customers who do not reside in Lao can easily send a parcel from their home to Lao via DHL. There is also the option to send packages internationally and track their delivery status on the main homepage.
Lao Post was founded in 1975. This era is after the overthrowing of the monarchial government in Lao. In more recent times, Lao Post has gained the financial backup of countries such as China. Also, opening trade relations with the U.S (in 2004) has been nothing short of a boost in growth for companies such as Lao Post. Their headquarters are in the city of Vientiane, the capital of Lao.
This is also the exact location where DHL's headquarters are located. Hence, this allows Lao Post to function alongside and together with DHL. It's worth knowing that Lao Post's headquarters is the only office where airmail tracking service is offered. Overall, there are beyond 25 offices of Lao Post spread across the entire nation. These offices are placed in the most crucial parts of Lao.
For deliveries within the nation, it takes around 2-3 business days to fulfill an order. Lao Post takes different periods to complete a delivery, depending on the region you send your package to. For instance, for deliveries made to South, North, and Central American countries, the total time taken is 2-3 weeks. On the other hand, parcels sent to the continent of Africa or European countries take approximately 3-4 weeks to complete.
The standard fee of Lao Post for deliveries within Lao is $7. If you opt for the Domestic and International Express Mail (EMS) service, you'll be charged around $12. Akin to the delivery time, the shipping cost fluctuates according to the region to send a package. On the homepage of Lao Post, customers can easily track their orders via the tracking tool. An alternate method is to visit a Lao Post office nearby and track the order with the Lao Post tracking number. With ClickPost's tracking API, you can easily track all your packages sent to Lao.
FAQs about

Lao Post
1) How can I send my package to Lao?
You can send your package to Lao by sea or air transport. To do this, you can connect with another courier company with good relations with the country of Lao, their customs, and Lao Post.
2) What is the size restriction for shipping with Lao Post by road?
If you're sending a parcel by road, i.e., a regional route, you'll have to ensure that your package's length is at most 1.5 meters (59 inches). The other sides (except for the one measured for length) should add up to 3 meters (118 inches).
| | |
| --- | --- |
| API | Description |
| Manifestation and shipping label generation API: | Create order on Courier Partner, fetch waybill and shipping label and place pickup request |
| Track Shipment API: | Track your Lao Post shipment using AWB and Courier Partner |
| Cancellation API | Cancel shipment manifested on Courier Partner for faster returns |
| EDD API: | Show estimated delivery date for shipments on the order checkout page |
| NDR Action update: | Updates the after NDR action directly on courier company's database |
| Return Web-hooks: | Track your return shipment using AWB and Courier Partner using web-hooks |
VIEW API DOCUMENTATION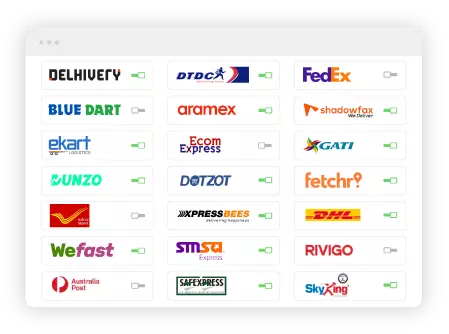 Step 1 - Select The Courier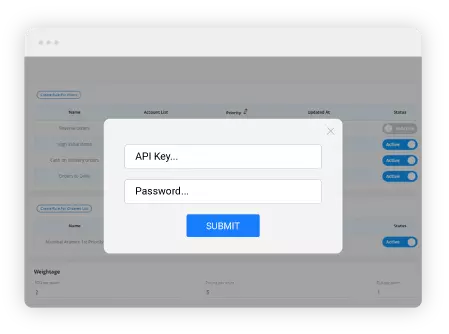 Step 2 - Enter API Key