Paack API Integration and Tracking
ClickPost Multi-carrier integration platform lets you integrate with 150+ carriers including Paack using a single API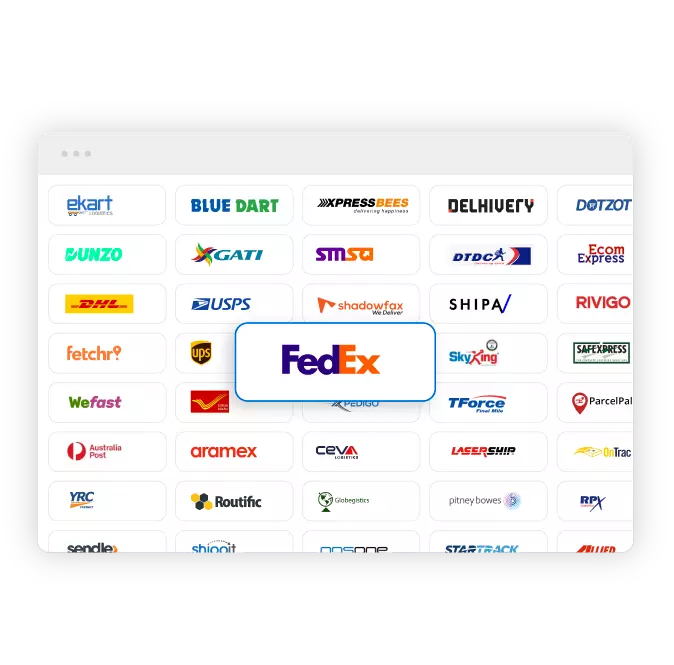 Shipping services
Scheduled Deliveries

Last-Mile Delivery Stations
Special services
Paack Food Delivery Service

Easy E-Commerce Integration
Technology services
Automated Delivery Algorithm

In-House Smart Delivery Ecosystem
About Paack
Paack is a courier, and parcel delivery platform initially envisioned in Dubai but headquartered in Barcelona. It provides many services, including but not limited to logistics fulfillment and delivery solutions, in several major cities throughout the world. They serve hundreds of well-known retailers and e-commerce sellers, handling business couriers and shipments in an extremely professional manner.
The company was founded in Dubai in 2015 by co-founders Xavi Rosales Cavero and Fernando Benito Galobart, as well as Suraj Shirvankar and Victor Obradors Molins.
It operates mainly in Europe, currently offering services in five countries- namely, Spain, Portugal, Italy, France, and the United Kingdom. Being a highly specialized delivery platform, it is known for its scheduled deliveries. Paack deliveries can also be tailored to the specific client's needs or e-commerce business.
Paack gives businesses the added convenience of setting their delivery times and preferences. It offers a range of options such as same-day delivery, one-day or two-day delivery, on-demand delivery, and so on. It integrates directly with its clients, allowing them to pick and choose delivery options as and when they require.
Committed to expanding its footprint in Europe, Paack is a very widely used choice for carrying out last-mile deliveries. In order to do this, the platform partners with other couriers as well. Serving well-known retailers such as Scalpers, Zalando, and Miscota, it processes over a million monthly shipments for more than 150 clients internationally.
Paack owns and operates its own logistics network, with delivery hubs and pick-up centers. They employ over 3000 specially-trained drivers. Moreover, their special workflow, coupled with their algorithm, ensures that over 96% of shipments are successfully delivered on the first attempt, and over 98% of those deliveries are carried out on time. The company replicates this delivery strategy in all the 60+ cities currently available.
The company is also incredibly committed to its vision of sustainability and efficiency. It is taking several measures to reduce its carbon footprint and e-waste. These measures include measuring and recording the environmental impact of the company operations, following decarbonization strategies for reducing emissions, and keeping in touch with modern sustainability standards.
Offering such a high degree of flexibility, Paack is definitely a solid option to consider for last-mile deliveries. The functionality of this platform can be further enhanced by using logistics technology platforms such as ClickPost, which make use of tracking and shipping API to ensure timely deliveries and seamless courier integration.
FAQs about Paack
1) How do I track my delivery on Paack?
When opting for delivery from Paack, you will receive a tracking link, which you can subsequently use to track your order in real-time. Keep in mind that you will also need the postal delivery code in order to gain information about the order status successfully. If you are unable to receive any concrete details, you might have to contact the retailer.
2) How to add tailored delivery instructions on Paack?
If you have any special delivery instructions or any extra specific details regarding the shipment that you would like to pass on, you will receive the corresponding option to do that while placing the order. You can also try to do so after placing the order, but the company cannot guarantee that the instructions will reach the concerned personnel on time.
| | |
| --- | --- |
| API | Description |
| Manifestation and shipping label generation API: | Place an order creation request with the carrier |
| Track Shipment API: | Track your shipment with the help of the barcode or 12-digit tracking number |
| Cancellation API | Cancel the Paack shipping request |
| EDD API: | Estimate the date of delivery according to the chosen Skynet service |
| NDR Action update: | Handle failed delivery attempts to correct the issue |
| Return Web-hooks: | Initiate a return request with the carrier for a pickup at the customer's doorstep |
VIEW API DOCUMENTATION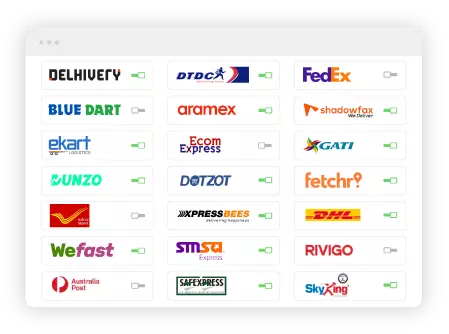 Step 1 - Select The Courier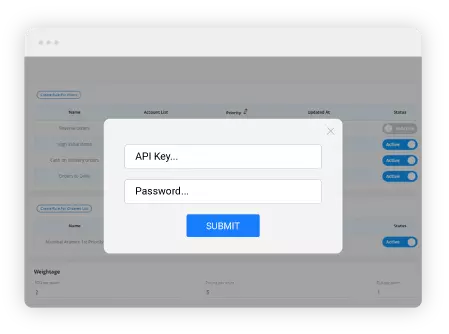 Step 2 - Enter API Key