Pitney Bowes API Integration and Tracking
ClickPost Multi-carrier integration platform lets you integrate with 150+ carriers including Pitney Bowes using a single API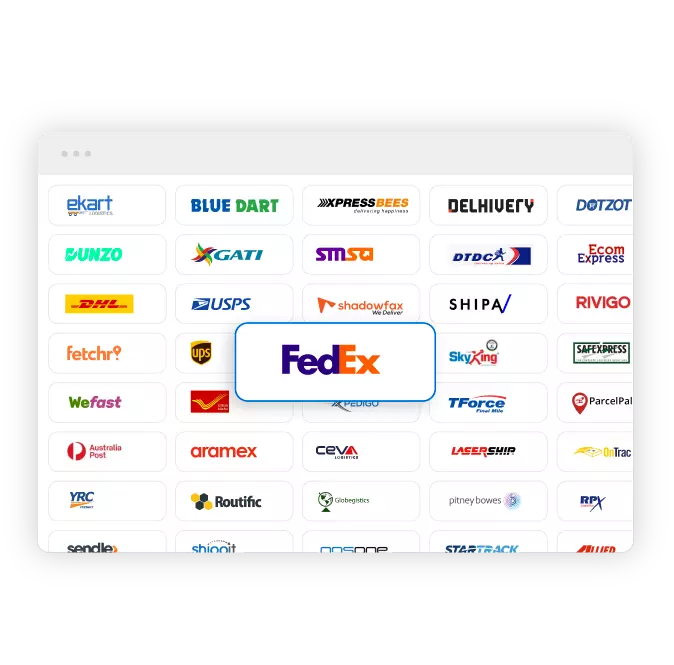 Shipping services
Mailing services

Cross-border shipment

Timely and cost-efficient shipment
Special services
Returns services

Customer care services

Postal discounts

Financial services
Technology services
Mailing software

Shipping software

Tracking software

Productive logistics solutions
About

Pitney Bowes
Pitney Bowes is a global mailing and shipping company that helps government clients, retail, small businesses, and enterprises overcome the complexities of sending parcels and mail. The company has expertise in logistics, tracking management, technology, financial services, returns management, order fulfilment, etc. Its diverse team adheres to the company's protocols to derive engagement and deliver value to its stakeholders. Pitney Bowes' mailing and shipping services ensure the timely and safe delivery of parcels to customers.
Pitney Bowes, formerly known as Pitney Bowes Postage Meter Company, is a public mailing and shipping services provider that was initiated in 1920. The company is a verified 'work-share partner' of the United States Postal Service (USPS). It assists the agency process and sorts 15 billion mail annually.
In 1971, Pitney Bowes introduced its new logo and employed 32,500 employees by the end of 2005. In 2020, the company completed 100 years of providing its best-in-class shipping services. Now, the company serves 750,000+ businesses around the globe with its logistics and e-commerce shipping services. Pitney Bowes ships over 125 million parcels and billions of mail yearly.
Pitney Bowes' simple mailing and shipping solutions help enterprises to simplify shipping operations. The company's shipping software streamlines and automates the shipment process and provides insights into sales data. Its mailing software and equipment automate the mail creation process and improve security, quality and efficiency. Pitney Bowes also offers postage meters to its clients.
These meters process mailings, save them on Priority and First-Class Mail and print postage. The mailing services provide postal discounts on postcards, letters, flyers, flats and more. The company offers integration with reverse logistics experts to deliver comprehensive returns services. These services provide hassle-free return initiation options. Using these options, customers can easily make return requests.
The company has been a leader in providing cross-border e-commerce logistics to help thousands of retailers to grow their businesses internationally. Pitney Bowes offers its international shipping services to over 200 destinations. Users and customers can track their parcels and get real-time tracking updates using the company's tracking management software.
Pitney Bowes' clients can avail of financial services to manage their sending expenses for multiple devices, permits and locations through one account. ClickPost has a shipping API integration with Pitney Bowes that enables sellers to use various services such as returns management, storefronts integration, tracking management, etc., and provides an excellent post-purchase customer experience.
FAQs about

Pitney Bowes
1) How does Pitney Bowes provide services in the USA?
Pitney Bowes works in partnership with USPS. It brings USPS services to shippers with modern technology. With the help of USPS, the company offers its shipping services throughout Canada and USA. Pitney Bowes delivers e-commerce and transportation solutions to businesses to ship faster and cheaper and create a better post-purchase experience.
2) How much time does Pitney Bowes take to deliver parcels?
Pitney Bowes guarantees to deliver parcels or mail in 3 to 5 days. The delivery time depends on the destination to which the package needs to be delivered. USPS Retail Ground has delivery times of 2 to 8 days. Pitney Bowes promises to deliver parcels on time to their destinations.
| | |
| --- | --- |
| API | Description |
| Manifestation and shipping label generation API: | Create order on Courier Partner, fetch waybill and shipping label and place pickup request |
| Track Shipment API: | Track your Pitney Bowes shipment using AWB and Courier Partner |
| Cancellation API | Cancel shipment manifested on Courier Partner for faster returns |
| EDD API: | Show estimated delivery date for shipments on the order checkout page |
| NDR Action update: | Updates the after NDR action directly on courier company's database |
| Return Web-hooks: | Track your return shipment using AWB and Courier Partner using web-hooks |
VIEW API DOCUMENTATION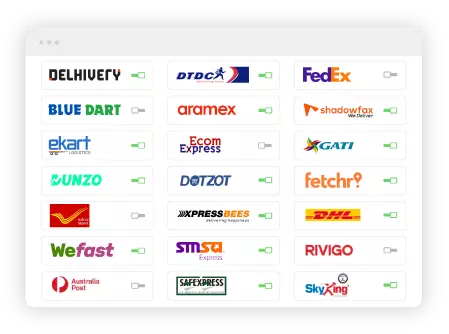 Step 1 - Select The Courier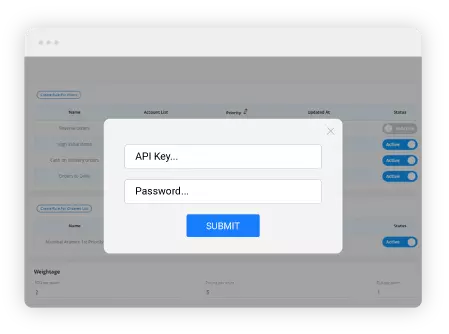 Step 2 - Enter API Key