SkyNet Worldwide Express UAE Services
Shipping services
Cargo shipping

Premium packaging
Special services
AOG service

POS distribution
Technology services
Tracking portal

Web-based system for warehousing
About

SkyNet Worldwide Express UAE
SkyNet is one of the foremost international logistics companies. As of now, it has expanded its reach across 290 countries worldwide, and UAE is also no exception. From cargo to export express to logistics, you can benefit from every type of premium shipping service in SkyNet WorldWide Express UAE.
Its cargo shipping option lets you deliver heavy and bulky-weight shipments. You can avail of this service 7 days a week. Meaning, you can deliver your product anytime with the support of SkyNet Worldwide Express UAE. When it comes to logistics and fulfillment service, this company can help you throughout the journey- from collecting, packing, and labeling to processing.
In fact, to make the shipping process smooth, it has come up with different types of sturdy packaging - like Net-Pack, Boxes, and Flyers. Especially for sensitive shipments, it has launched multiple logistics and transportation support solutions. For example, AOG (Aircraft on Ground) is especially for airline customers. Plus, it has also introduced a transportation system for the consolidations of company materials.
What sets apart SkyNet Worldwide Express UAE from other logistics companies is its availability 24/7. In fact, it also works on weekends and holidays. So, consider it a good opportunity to satisfy customers' demands for priority shipping. Moreover, you'll get confirmation and proof for each successful delivery.
Apart from these standard shipping services, SkyNet Worldwide Express UAE has also launched some special services to meet specific business needs. PUDO, Embassy Courier, and Tender Services are some major ones among them. PUDO refers to Pick-Up and Drop-Off service. It mainly offers emergency-part warehousing and technical spares across the country.
Furthermore, via its embassy carrier service, you can deliver important official documents like visa applications and passports. Its messenger and banking service is another great addition to its service packages. It'll ship banking-related documents like cheques or other necessary reports overnight or on the same day.
If you run a retail business, SkyNet WordWide Express UAE can be a great help. Its Point-of-Sale (POS) distribution service will deliver all your promotional goods and POS materials so you can take your advertising to the next level. SkyNet Worldwide Express UAE also specializes in delivering health and wellness product shipments. It means - no matter what industry you belong to, it'll help you on all fronts.
At the same time, it has a web-based system specially designed to meet small and medium-sized companies' business needs. You can access it from anywhere on the web and manage all your warehousing activities. If you want to know the pricing for all these excellent services, simply go to their official website and fill out the given form. They'll directly connect with you.
ClickPost offers a seamless carrier integration with SkyNet WorldWide Express UAE. With it, you can easily benefit from all these premium solutions and take your logistics services to the next level.
SkyNet WorldWide Express UAE Integration with ClickPost: SkyNet (Delhivery International)
FAQs about

SkyNet Worldwide Express UAE
1) Does SkyNet Worldwide Express UAE work on Saturdays?
SkyNet WorldWide Express UAE works 7 days a week. In fact, it also delivers on holidays. So, it doesn't matter when you want your products shipped, you can rely on SkyNet Worldwide Express UAE. In the meantime, it's also a great opportunity to build customer loyalty.
2) Does SkyNet Worldwide Express UAE offer a second attempt for delivery?
Yes, the delivery agent will try to redeliver the package on the same day. However, they'll also leave a note so the customer can call them back. If for any reason the delivery doesn't get successful, they try to deliver it the next day.
| | |
| --- | --- |
| API | Description |
| Manifestation and shipping label generation API: | Manifest the order creation process by automatically creating shipping labels and AWB no. |
| Track Shipment API: | View all your shipping statuses in a centralized platform |
| Cancellation API | Cancel the order and successfully return it to the origin |
| EDD API: | Show your customers the most accurate date for the delivery |
| NDR Action update: | Handle failed deliveries and make them successful |
| Return Web-hooks: | Seamlessly manage reverse-logistics operations |
VIEW API DOCUMENTATION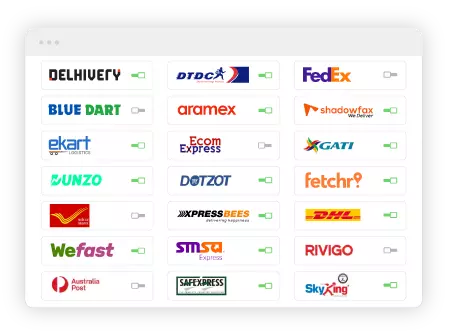 Step 1 - Select The Courier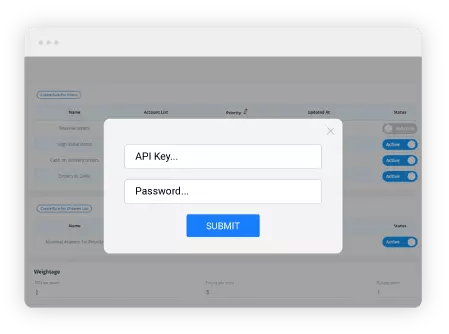 Step 2 - Enter API Key