Shipping services
Shunyoutong Packet

Shunyoubao Special Line
Special services
Huge Global Reach and Network

Specialized E-mail and Contact Numbers for Grievance Redressals
Technology services
Self-operated kiosks for customs purposes

Automated Delivery Notifications
About Sunyou Post
Sunyou post is a Chinese postal service provider company situated in the Guangdong Province of mainland China. Its headquarters is based out of Shenzhen. It also has several branch offices across the country, such as in Shanghai, Guangzhou, and several other major Chinese cities. Internationally, Sunyou Post has branches located in Hong Kong, Malaysia, and The United States.
The company was founded in June 2008 and is currently headquartered in Shenzhen. Sunyou provides a wide array of postage and delivery services, including but not limited to shipment management, tracking, automated delivery updates, and so on. It has gained a reputation as an affordable and cost-effective service provider that operates throughout all major countries of the globe.
Sunyou has a well-connected global postal network and is constantly striving to improve its cross-border logistics services. Some of its special delivery options include Shunyoutong Packet, Shunyubao Special Line for consumer-facing e-commerce businesses, and also Whale APP for wholesale sellers and business-facing companies.
With a delivery volume of over 500,000 parcels, Sunyou Post is a rapidly growing company and is providing logistics and e-commerce solutions in partnership with other platforms across the globe. It also has several customs clearance terminals in major Asian international airports such as in Bangkok in Thailand, Kuala Lumpur in Malaysia, Taipei in Taiwan, Incheon in South Korea, Phuket in Thailand, and Bali in Indonesia.
These terminals are intelligent and self-operated. More often than not, they are also connected to one another for seamless global communication and drastically cut down on time and costs, allowing for efficient international deliveries.
Though it operates primarily within China and by extension in Southeast Asia as well as parts of the Middle East such as Dubai, Sunyou Post aims to go global with its services and is looking to become a leading postal service provider in international cross-border e-commerce.
To achieve these goals, it is necessary to be able to provide highly specialized and efficient services to the customers, which can be done by partnering with third-party logistics technology platforms such as ClickPost. ClickPost assists service providers like Sunyou Post using API to offer integrated tracking and shipping functionality and in addition, also allows courier integration and shipping management API.
FAQs about Sunyou Post
1. How do I track my parcel using Sunyou Post?
In order to be able to track your parcels using Sunyou Post, you will need your tracking number. The tracking number can usually be found on your Waybill. Once you have the number, you can log into the Sunyou official website and enter the number in the portal there. Follow the required steps and fill in the Captcha, and all relevant information related to your parcel should be displayed on your screen.
2. What is a Waybill?
While tracking your orders, you might come across a piece of a document called a Waybill. This is a paper that attests to the responsibility undertaken by the delivery company to ensure that the product is delivered to you. This is a very useful document in case of missing or misplaced deliveries, as it allows you to raise and escalate issues with the courier or delivery provider.
| | |
| --- | --- |
| API | Description |
| Manifestation and shipping label generation API: | Create order on Courier Partner, fetch waybill and shipping label and place pickup request |
| Track Shipment API: | Track your Sunyou Post shipment using AWB and Courier Partner |
| Cancellation API | Cancel shipment manifested on Courier Partner for faster returns |
| EDD API: | Show estimated delivery date for shipments on the order checkout page |
| NDR Action update: | Updates the after NDR action directly on courier company's database |
| Return Web-hooks: | Track your return shipment using AWB and Courier Partner using web-hooks |
VIEW API DOCUMENTATION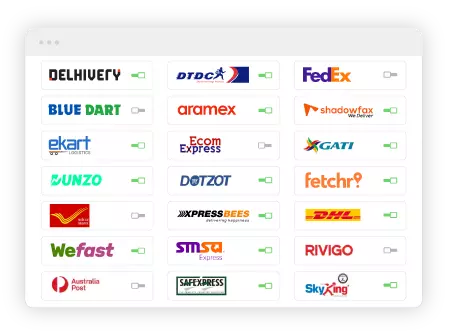 Step 1 - Select The Courier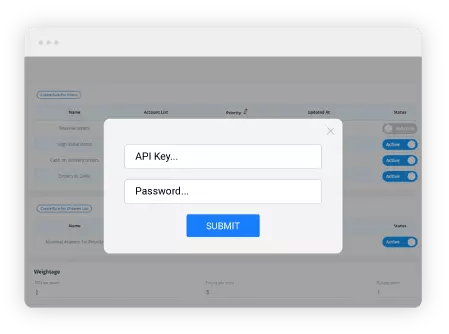 Step 2 - Enter API Key