Shipping services
International shipping within 1-4 days.

Delivers packages before 8 AM (next day) within France.

Door-to-door delivery.
Special services
Provides weekend shipping.

Helps with clearing custom duties.

Offers custom solutions for businesses.
Technology services
Tracking tool available on website.

Shipping documents are filled automatically.

Integrated solutions such as TNT Expedio and EDI Computer Data Interchange.
About

TNT France
TNT France is a logistics company that offers a range of shipping services in and out of France. One of the most appealing aspects of this firm is its variety in not only shipping services but expertise in industries as well. There are several industries that TNT France caters to such as eCommerce, automobile (supply chain), medical, technology, etc. In fact, they also have different solutions for special shipments such as fragile or bulky products.
TNT France is part of TNT Express, a global courier organization. It was founded in 1946 and was a subsidiary of TNT NV until 2011 where it separated and became a standalone company. TNT or Thomas Nationwide Transport Express has its headquarters in Hoofddorp of the Netherlands. Ever since the separation of TNT Express and TNT NV, there have been multiple attempts to acquire the firm by big names such as UPS and FedEx.
In 2012, UPS first announced its interest in buying the company at $6.7 billion only for the deal to break in the upcoming year. Heading towards 2015, FedEx too announced its intention on acquiring the logistics firm for €4.4 billion and managed to secure the transaction by the next year - 2016. The main reason FedEx bought TNT Express was to stretch its serviceability in the region of Europe. As of now, TNT Express is a simple subsidiary of FedEx.
TNT France's international shipping is quite commendable with the option of next-day delivery anywhere around the world. Any shipment that you wish to send (under 210 kilograms) can be delivered within 1 to 4 days (duration depends on location) to any region that you wish before 9 AM. There are also special services that enable customers to send parcels on weekends, get assistance with clearing customs duties, etc.
TNT France even offers insurance on your packages in case of an accident or dispute with compensation of the entire value of the package. Further, businesses can also request for a completely custom shipping solution depending on their needs. ClickPost's API integration enables you to get your hands on TNT France's best features!
FAQs about

TNT France
1) Can TNT deliver a parcel on weekends?
One of TNT France's special services is to provide weekend shipping. You can send them your package on Friday and have it delivered by Saturday or send the package on Saturday and have it delivered by Monday.
2) What if TNT France delivers my parcel while I'm not home?
TNT France will usually leave a card to let you know that you missed them. You can contact TNT France in such a case to reschedule the delivery or even set a time to pick the parcel from their nearby depot.
| | |
| --- | --- |
| API | Description |
| Manifestation and shipping label generation API: | Create order on Courier Partner, fetch waybill and shipping label and place pickup request |
| Track Shipment API: | Track your TNT France shipment using AWB and Courier Partner |
| Cancellation API | Cancel shipment manifested on Courier Partner for faster returns |
| EDD API: | Show estimated delivery date for shipments on the order checkout page |
| NDR Action update: | Updates the after NDR action directly on courier company's database |
| Return Web-hooks: | Track your return shipment using AWB and Courier Partner using web-hooks |
VIEW API DOCUMENTATION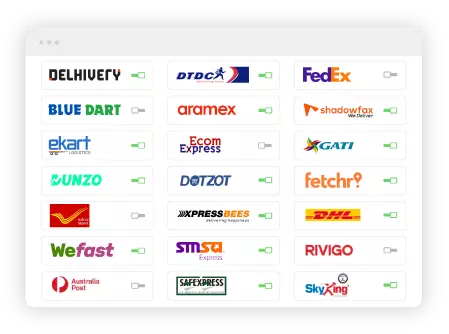 Step 1 - Select The Courier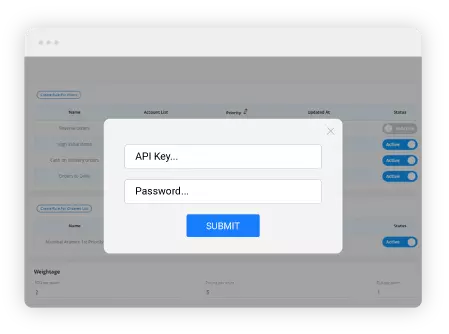 Step 2 - Enter API Key