TNT Italy API Integration and Tracking
ClickPost Multi-carrier integration platform lets you integrate with 150+ carriers including TNT Italy using a single API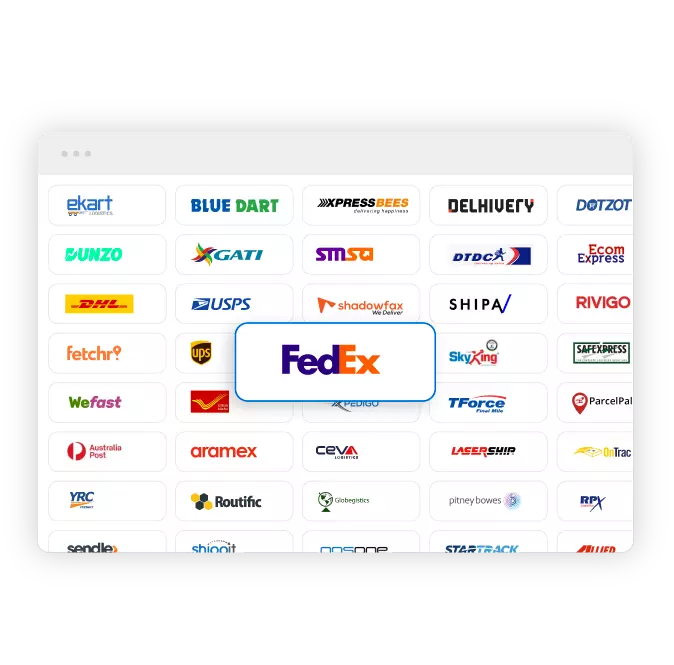 Shipping services
International and national shipments

Time and day services

Air and road freight services

Express delivery services
Special services
Label creation

24/7 customer support

Saturday Deliveries

Pick-up points

Swap and desk-to-desk services
Technology services
Integrated IT solutions

Order tracking system
About TNT Italy
TNT Italy, or TNT Express Italy, is a courier company that offers international and domestic delivery services in Italy. The company provides a variety of services ranging from overnight to freight shipping options. It helps businesses to connect people and other companies all over the world. TNT Italy delivers best-in-class logistics solutions to meet sellers' shipping needs. The company's services help businesses to grow, connect with people and improve customers' post-purchase experience.
TNT stands for Thomas Nationwide Transport. The company was established in 1946. In 2011, TNT Express got parted from its parent company. In 2012, UPS intended to acquire the company but wasn't able to do so. Finally, in 2021, FedEx announced that TNT Express was a part of it. This means the company is a trade from FedEx. TNT Express Italy promises to deliver millions of freight consignments, documents and parcels with security. The company's vast road network connects Europe with 55,000+ road trips each week. It provides its services to 200+ countries to help businesses become more cost-efficient.
Businesses all over the world can rely on TNT Italy's services to meet their deadlines. Its express shipping solutions guarantee the delivery of parcels at specific morning hours. These time and day services are cheap and fast. These services also include same-day delivery, delivery by noon and during office hours, etc. The company's freight services via road and air are perfect for irregular, heavy or large shipments. Air freight services are the best for less urgent and bulky international shipments. While road freight services are cost-effective and ideal for large international and national road shipments. TNT Italy's time-critical services provide on-demand shipping solutions to retailers.
The tailor-made services and accessories enable companies to customise their shipments to meet their business needs. The company's proximity gives customers more ways and opportunities to collect their purchases made online. It provides 1,250+ branches and FedEx locations to customers throughout the country. TNT Italy's tracking management software allows consumers and merchants to track their shipments. By entering the tracking number, they can get updates on their delivery status.
The returns management portal of the company assists e-commerce companies in simplifying return processes. Besides these services, the other end-to-end shipping services offered by TNT Italy are customs clearance, customer care services, label generation, surcharge and invoices, shipping of dangerous goods and calculation of weight, size and volume of shipments. With ClickPost's logistics API integration, TNT Italy provides businesses with high-quality services such as NDR management, COD reconciliation, Shopify returns, courier and marketplace integration, etc.
FAQs about TNT Italy
1) How do I track my TNT Italy parcel?
You can track your TNT Italy parcel using its branded tracking page. To track your national shipment, you have to enter the waybill number provided by the company in the search box. For tracking the international shipment, enter the Cannote's number. After entering the tracking number and clicking the Track button, you will get all the tracking details of your order.
2) To which countries can I deliver parcels with TNT Italy?
TNT Italy's Delivery Times service provides all the information in which cities and countries it can deliver parcels. The delivery of packages depends on the service chosen. Its tools will tell you which services are available in each country.
| | |
| --- | --- |
| API | Description |
| Manifestation and shipping label generation API: | Place an order creation request with the carrier |
| Track Shipment API: | Track your shipment with the help of the barcode or 12-digit tracking number |
| Cancellation API | Cancel the TNT Italy shipping request |
| EDD API: | Estimate the date of delivery according to the chosen Skynet service |
| NDR Action update: | Handle failed delivery attempts to correct the issue |
| Return Web-hooks: | Initiate a return request with the carrier for a pickup at the customer's doorstep |
VIEW API DOCUMENTATION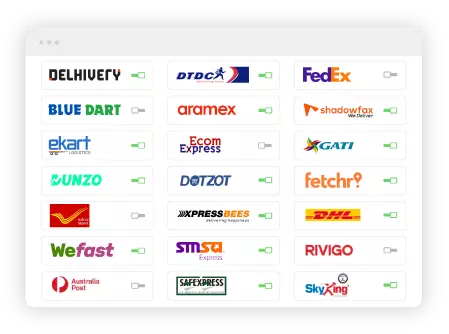 Step 1 - Select The Courier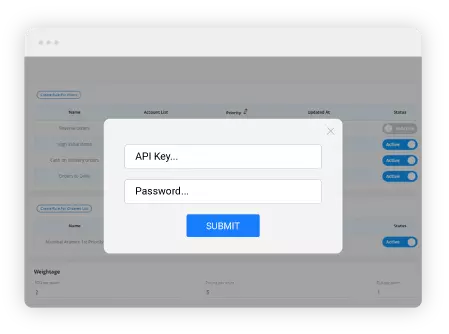 Step 2 - Enter API Key