Shipping services
Domestic and international shipping

Next day delivery for domestic shipments with the option of choosing a delivery slot

Pricing based on volumetric weight
Special services
Tailored services for large and bulky shipments

Offshore delivery services

Real time support through phone call with local depot
Technology services
Dedicated portal for managing all orders

Electronic proof of delivery for all completed and outstanding shipments

Detailed consignment tracking with handheld and overhead scanning
About

Tuffnells Parcels Express
Tuffnells Parcels Express specializes in transporting large and heavy freight. They are based in the UK and is a top rated courier service in their niche. Despite operating in a largely B2B market segment - irregular freight, Tuffnells Parcels Express offers all the features and technologies expected from a modern courier service.
Tuffnells Parcels Express started operations in 1914, making deliveries with a horse and cart! They are not a traditional courier company and do not operate in the small freight segment. This inevitably leads to a few variations in their shipping processes. But do not let that discourage you, as their shipping API makes the entire shipping process seamless and familiar. They are currently owned by Palm Bidco Limited, and operates over 700 vehicles across the UK and Ireland.
Tuffnells offers both domestic and international shipping. For domestic shipping, business owners are provided with various delivery options. You can opt for next day shipping, or even select specific time slots. You can also get Saturday deliveries and ship offshore freight. While scheduling services are not available for international parcels, Tuffnells allows you to ship anywhere in the world.
Tuffnells Parcels Express offers a range of services for irregular shipments. As they are equipped to ship packages of any shape and size, but you will need to specify exactly what you are shipping. Despite not expanding into the small freight space, Tuffnells Parcels Express offers tracking features at par with the mainstream courier companies. Irrespective of whether you are a B2B or B2B, business, you can opt for Tuffnells for your large shipments. You can use ClickPost to take full advantage of Tuffnells' API integration.
FAQs about

Tuffnells Parcels Express
1) How can I start shipping with Tuffnells Parcels Express?
If you are a business owner and you want to start shipping with Tuffnells Parcels Express, you will need to first apply for an account. For this you will need to fill up the basic details of your company, including your current carriers (if any). We also recommend that you state your shipment requirements in the comment section. After this, personnel from Tuffnells Parcels Express will get in touch with you to help you with the rest of the onboarding process.
2) What is my.Tuffnells?
my.Tuffnells is a shipment management portal available to all Tuffnells customers. You can use this portal to manage a large number of shipments and get detailed tracking information in real time. You can also see proof of delivery and get support for technical issues through the portal. my.Tuffnells also provides the option to connect to your local depot through a phone call. This service is available for both mobile and desktop devices.
| | |
| --- | --- |
| API | Description |
| Manifestation and shipping label generation API: | Create order on Courier Partner, fetch waybill and shipping label and place pickup request |
| Track Shipment API: | Track your Tuffnells Parcels Express shipment using AWB and Courier Partner |
| Cancellation API | Cancel shipment manifested on Courier Partner for faster returns |
| EDD API: | Show estimated delivery date for shipments on the order checkout page |
| NDR Action update: | Updates the after NDR action directly on courier company's database |
| Return Web-hooks: | Track your return shipment using AWB and Courier Partner using web-hooks |
VIEW API DOCUMENTATION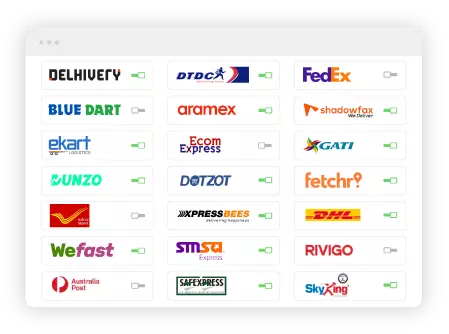 Step 1 - Select The Courier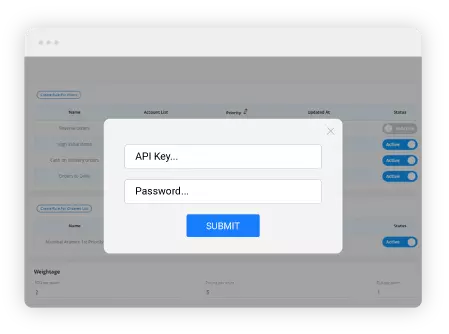 Step 2 - Enter API Key