Shipping services
Cross-border shipments

National shipments

Express and cost-efficient deliveries

Pick and pack services
Special services
Competitive shipping rates

Financial transparency

Shipping labels creation

Customer care services
Technology services
Custom-made supply chain solutions

Shipment tracking visibility

Inventory management

Returns management

Warehousing solutions
About

Wiseloads
Wiseloads is a logistics company that provides one-stop-shop solutions for the distribution, fulfilment and warehousing needs of online sellers. It is the perfect combination of automated software systems provider, sales centre, fulfilment provider and distributor. The company offers various services such as cross-border shipment, returns management, order fulfilment, tracking management, label creation, etc. Wiseloads aims to streamline the shipment process. It is the market leader for deal sale sites and marketplace and e-commerce sites.
Wiseloads is a privately-held logistics service provider founded in 2008. Its headquarters are situated in Donegal, Ireland. It is a part of LEAP (Limerick Enterprise Acceleration Program), which offers resources, mentoring and business coaching to entrepreneurs. The company specialises in drop shipping, courier Ireland, internet sales and parcel delivery. Wiseloads' expert team of 10 employees ensure the safe and timely delivery of parcels and improve customer experience.
With Wiseloads' end-to-end shipping solutions, e-commerce retailers can scale their businesses. Its cross-border services allow online sellers to ship internationally. Using the company's extensive courier network, e-commerce companies can offer shipping services to people across the country and around the globe. Wiseloads integrates with leading applications, sales channels and carriers to deliver a satisfactory post-purchase experience to shoppers. Its returns management portal efficiently handles return requests and reports back to customers. The company's warehousing management system holds stock on online merchants' behalf. The products are stored in a safe and clean environment for speedy packing and dispatch.
The inventory management software of Wiseloads auto reserves and releases inventory for any channel if needed. E-commerce stores can view and get reports on their sales performance with the company's analytics and report feature. Its automated invoicing option creates both inward and outward invoices for online retailers. This feature keeps track of whether they have been paid on time or not. Wiseloads give tracking updates on the orders throughout the delivery process. Its tracking management system allows users and consumers to track their shipments in real-time.
Besides these features, Wiseloads offer additional services too. Its sales services assist e-commerce stores in managing their catalogue and campaign negotiations. The company's courier API integration ensures that online sellers get the shipping rates. Wiseloads' pick and pack services include picking, packing, assembling and dispatching orders.
Its other best-in-class shipping features are SLA-compliant order fulfilment, sales management, shipping label generation, customer support, financial transparency, multi-entity user access, etc. ClickPost has a shipping API integration with Wiseloads. This integration benefits online sellers and shoppers as they can use top-notch shipping services such as NDR management, COD reconciliation, Shopify returns, etc.
FAQs about

Wiseloads
1) How can I track my Wiseloads parcel?
When orders are dispatched, Wiseloads send a tracking number consisting of 12 digits. Customers have to enter this number on the company's branded tracking page. After entering the number, they will get all the tracking details of their orders.
2) Do Wiseloads provide customer care services?
Yes, Wiseloads provide customer care services to help customers solve their shipment-related problems. Consumers can visit the company's 'Contact Us' page to share their issues. They can also talk to employees via call.
| | |
| --- | --- |
| API | Description |
| Manifestation and shipping label generation API: | Create order on Courier Partner, fetch waybill and shipping label and place pickup request |
| Track Shipment API: | Track your Wiseloads shipment using AWB and Courier Partner |
| Cancellation API | Cancel shipment manifested on Courier Partner for faster returns |
| EDD API: | Show estimated delivery date for shipments on the order checkout page |
| NDR Action update: | Updates the after NDR action directly on courier company's database |
| Return Web-hooks: | Track your return shipment using AWB and Courier Partner using web-hooks |
VIEW API DOCUMENTATION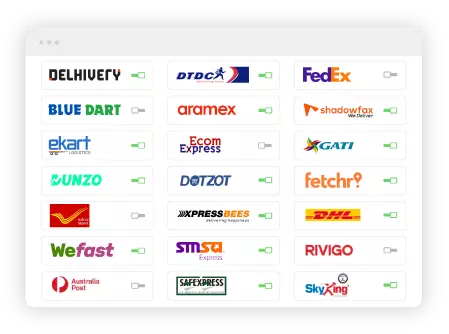 Step 1 - Select The Courier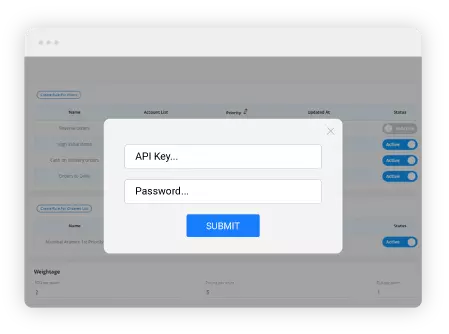 Step 2 - Enter API Key