Shipping services
Same-day delivery

Next-day delivery
Special services
Scheduled delivery

Reverse Logistics
Technology services
Shipment tracking service

Route Optimization for Deliveries
About

Yango
Yango is a logistics company based in Russia that has a logistics network all across the globe. The carrier specializes in last-mile delivery. The services empower businesses from the e-commerce and retail sector and include a route-optimized delivery service. With express courier services that can be managed through a single window dashboard, you can implement a flawless delivery service for your platform.
The Yango Delivery Company was founded in November 2018. The carrier is headquartered in Moscow, Russia. With networks in Europe, Africa, the Middle East, and South America, the carrier is one of the few last-mile delivery service providers in the country. This includes countries like Azerbaijan, Israel from the Middle East and Chile, Mexico, and Peru from South America.
The carrier is known for its express shipping services. Under the delivery service, e-commerce companies can offer same-day and next-day delivery services. Customers can even schedule their delivery for specific dates and personalize their delivery experience. These orders can be managed through an order management dashboard that is offered by the carrier to all of its commercial customers.
The reverse delivery option from the carrier also allows you to offer e-commerce returns on your platform. The service network uses route optimization technology to ensure cost-effective delivery and reduced network downtime. The application platform of the carrier also enables you to track your packages through an API. This allows you to share this tracking feature with your customers as well.
With a service availability of about 99.9 percent in the present countries, the carrier is known for reliable express services. Customer support promises to solve about 98 percent of the queries in under 5 minutes. ClickPost has a shipping API integration with Yango to enable a better delivery supply chain in Europe, the Middle, and Africa.
ClickPost's Integrations with Yango: Yango MPS, Yango SPS
FAQs about

Yango
1) Is Yango available in the Middle East region?
Yango has a strong presence in the middle east. It enables last-mile delivery solutions in countries like UAE, Israel, Turkey, and Azerbaijan. You can avail of Yango delivery services like same-day delivery, next-day delivery, etc., for an enhanced delivery experience.
2) What is the delivery service success rate for Yango?
Yango has one of the best delivery success rates in the sector. The courier promises a delivery success rate of 98 percent. This empowers a superior customer experience and allows you to avoid RTOs.
| | |
| --- | --- |
| API | Description |
| Manifestation and shipping label generation API: | Send an order creation request to the carrier API to manifest a shipping label |
| Track Shipment API: | Get the latest update from the carrier with the help of its tracking feature |
| Cancellation API | Cancel the shipping request placed with the carrier |
| EDD API: | Estimate the date of delivery with the carrier |
| NDR Action update: | Take automated actions in an effort to resolve deliveries |
| Return Web-hooks: | Return the parcel to the original warehouse to facilitate the ecommerce returns process |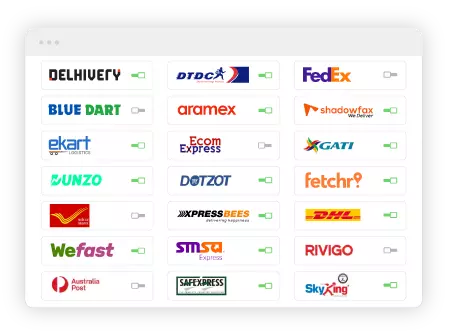 Step 1 - Select The Courier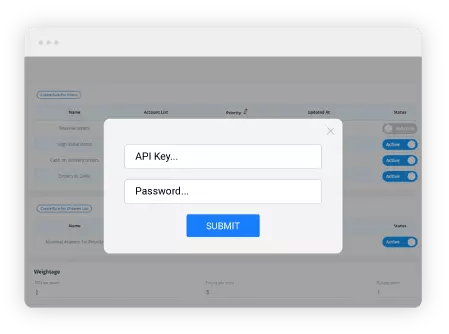 Step 2 - Enter API Key