Shipping services
10-60 min Delivery

Order Scheduling
Special services
Cash-on-delivery enablement

OTP Verified delivery
Technology services
GPS-enabled Tracking Services

Web-dashboard and Mobile App
About

Dunzo
Dunzo is a hyperlocal delivery startup based in India. It was founded in 2014 in Bangalore. It offers a platform that connects customers to delivery partners who can receive items, make purchases, and deliver food orders at the doorstep. Dunzo is currently operational in Bangalore, Pune, Gurgaon, Hyderabad, New Delhi, Chennai and Mumbai. Dunzo has received an estimated $140 million between 5 rounds of funding and venture debt. It is expanding its operations across the country. It reported a revenue of INR 77 crore from operations during the financial year 2019-20 against a loss of INR 343 crore in the same period. Despite the losses, the company continues to grow and has been able to reach a gross merchandise value (GMV) of $100 in FY20 and is currently valued at $200~ million.
Dunzo is funded by tech giants like Google and is one of the first movers in the quick commerce industry. While the hyperlocal delivery and P2P delivery markets are nascent in India, Dunzo is already facing competition from the likes of Swiggy & Flipkart who launched their own hyperlocal delivery solutions known as Instamart and Quick respectively. Dunzo specializes in delivering groceries, essential items, food orders, fruits and vegetables. It can also be used for P2P deliveries for sending items to another person within the same city. In each of these cases, a Dunzo delivery partner will receive the order from the designated pickup destination and then deliver it to the final location. The location of the delivery can be selected by the receiver in case s/he orders from a store or restaurant.
The location of delivery can be selected by the sender in case the app is being used to send a package. Dunzo provides users with a wallet as well which can be used to place orders online, however, the digital wallet cannot be used to pay for sending packages. Dunzo markets itself as a platform that can be used to send anything from anywhere, and presents itself as a solution to hyperlocal delivery hiccups. Since the platform is both app and web-based, users can leverage the technology of their choice to place online orders or send items to places within the city. Dunzo is an ideal solution for businesses looking for the option to reach their local customers at the place of their convenience. ClickPost has a courier API integration with Dunzo delivery company and helps all size eCommerce businesses to go live with Dunzo in just 1 day.
FAQs about

Dunzo
1) What are the restrictions while shipping with Dunzo?
Dunzo has a 15 kg weight limit on the parcels. Along with that, Dunzo does not accept nor transits illegal or restricted items like Alochol, adhering to the laws in that particular state.
2) Does Dunzo do intercity deliveries?
Dunzo has operations in over 8 prominent cities in India. While it can handle local deliveries within this city, Dunzo is not able to facilitate movement of goods between any of these cities. You will have to look for other courier partners that service your destination.
3) How can you access Dunzo's services?
Dunzo's services can be accessed from any of the three points of contact that the carrier is available on. You can choose your delivery location and preferences from either the Dunzo Mobile app or the web dashboard provided by the carrier. Alternatively, you can also use the Dunzo API integration service to facilitate the shipping process.
| | |
| --- | --- |
| API | Description |
| Manifestation and shipping label generation API: | Request a pickup with Dunzo to deliver your order within 10-60 mins |
| Track Shipment API: | Enable customer to track the GPS-enabled delivery |
| Cancellation API | Cancel the order placed with Dunzo |
| EDD API: | Provide an accurate estimate of the delivery time |
| NDR Action update: | Enable businesses to handle NDR Expections |
| Return Web-hooks: | Improve the return and pickup process for a seamless post-purchase experience |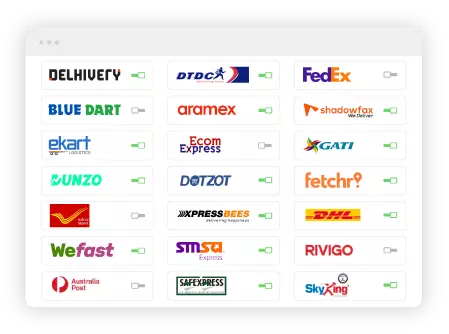 Step 1 - Select The Courier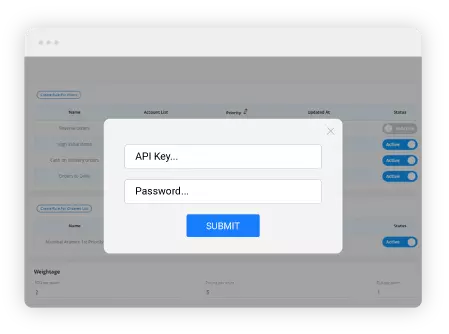 Step 2 - Enter API Key