Shipping services
1-2 days delivery

B2B shipping
Special services
Bulk Shipping

Shipping insurance
About

DHL Spain Domestic
DHL Spain Domestic is a division of the vast DHL group - the global leader in the logistics industry. From B2B and eCommerce shipments to private shipments, you can rely on DHL Spain Domestic for any kind of logistics services.
When it comes to b2b shipping, it has a total of 21 distribution hubs with machined tape packing services and 5 facilitation hubs with built-in logistics warehousing. If you work in industries like publishing, fashion, pharmaceuticals, and electronics, you can even go for its door-to-door delivery services.
All your shipments under DHL Spain Domestic are safe from future risks. Because, it has adopted multiple techniques like bubble wrappers, modular packaging, inflatable bags, and moldable foam to secure your product. In fact, to ensure shipment authentication, it takes the signature from the recipient.
Plus, you're free to select the number of attempts you want for the delivery. So, consider it a great opportunity to reduce the RTO Percentage and succeed in each delivery. These further contribute to DHL Spain Domestic's dedication to providing businesses with the best-in-class b2b shipping experience.
For eCommerce shipments, DHL Spain Domestic has also come up with some excellent delivery options. For example, it provides flexible delivery service as per customers' needs. You'll also benefit from a comfortable return service with various options for generating and printing return labels.
As of now, DHL Spain Domestic has over 3700 ServicePoints on the Peninsula. To provide you with a seamless DHL connection, it offers web integrations in the eCommerce shipments category. As a result, you can optimize the capabilities of internal shipping applications, and shopping carts in a better way.
Apart from that, DHL Spain Domestic has come up with a few additional services to deliver premium shipping solutions to its customers. Bulk shipping is one of the most useful among them. You can ship parcels even larger than 120x60x60 cm.
Furthermore, shipping insurance is another premium benefit offered by DHL Spain Domestic. If any of your products get damaged or lost, you can go for its cargo insurance to compensate for your loss. DHL Spain Domestic has also adopted green logistics solutions to reduce carbon emissions and make your logistics more sustainable.
For better shipping serviceability, it has integrated some premium tech services. My DHL and Customer Area are two of its great additions. MY DHL is mainly an online platform you can use to create shipping labels, sort collections, track shipments, and manage returns for global DHL orders - all in just one platform.
Customer Area is a private space specially created for DHL Parcel customers. It's quite convenient to manage shipments and modify deliveries. In fact, DHL Spain Domestic services are also available for private deliveries. For that, it has two options - online deliveries or sending through local retailers. You can choose any of them as per your choice.
It takes only 1-2 business days to deliver a parcel within Spain. Still, DHL Spain Domestic continuously sends tracking notifications and offers transactional IDs to help you monitor your shipments. ClickPost has its Carrier API Integration with DHL Spain Domestic. You can unveil each of its premium services within a few hours.
DHL Spain Domestic Integrations with ClickPost: DHL [INT], DHL INT Non-Cross Border, DHL MPS [INT], DHL MPS Reverse [INT], DHL Reverse [INT].
FAQs about

DHL Spain Domestic
1) Does DHL Spain Domestic deliver on weekends in Spain?
No. DHL Spain Domestic doesn't deliver on weekends. Its services are only available from Monday to Friday. But if there are any emergency circumstances, they compensate them on weekends.
2) How long does DHL Spain Domestic shipping take in Spain?
DHL Spain Domestic takes only 24-48 hours to ship packages. In fact, they also provide a unique tracking number with each package. You can enter the no. in their tracking portal to get a complete view of your shipments.
| | |
| --- | --- |
| API | Description |
| Manifestation and shipping label generation API: | Manifest your shipments by generating shipping labels and AWB no. |
| Track Shipment API: | Get a milestone-wise tracking view of each of your shipments |
| Cancellation API | Cancel orders within minutes when requested by customers |
| EDD API: | Provide the most accurate estimated date of delivery to enhance customer experience and brand loyalty |
| NDR Action update: | Take action on failed deliveries and make them successful |
| Return Web-hooks: | Generate return labels, tracking ID, and manifest reverse logistics |
VIEW API DOCUMENTATION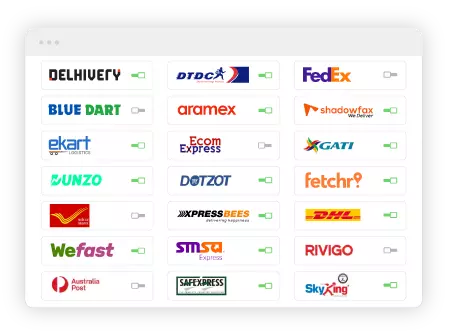 Step 1 - Select The Courier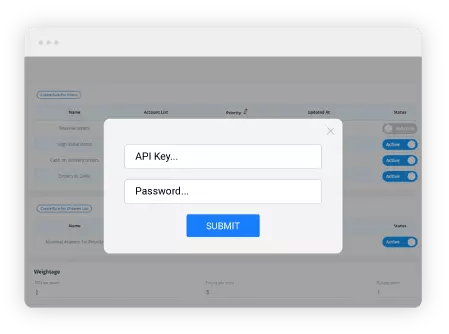 Step 2 - Enter API Key