Shipping services
Domestic and international shipping

Expedited shipping within France and throughout Europe

Pick up points for delivery and drop off points for returns
Special services
DPD Retour solution for returns

Customized solutions for ecommerce businesses

Destination and delivery date change for shipments in transit
Technology services
Dedicated portal for businesses

Easy integration with APIs and plugins

Dedicated support for e-commerce customers
About

DPD France
DPD France is a subsidiary of the DPD group, which owns and operates one of the largest delivery networks in Europe. Dynamic Parcel Distribution (DPD) France delivers to over 220 countries and is one of the most efficient carriers for domestic delivery within France. Even for deliveries outside Europe, the DPD group is a well-known and reliable option. DPD France was previously known as GeoPost SA, and is headquartered in Issy les Moulineaux, France.
The DPD group is owned by La Poste, a French state-owned international delivery network. They process over 2 billion packages yearly, and netted a revenue of €11 billion in 2020. Their services are also available in several other countries like India and Brazil, either directly or via partnerships with local players.
DPD France primarily operates in the light shipment space (less than 31.5 kgs) which makes it a prime candidate for partnerships and integration with ecommerce brands. They offer various kinds of shipments, with next day delivery available for the domestic market. For international shipments, 2 day delivery might be available for European countries. Standard deliveries can take upto 72 hours, depending on the destination.
DPD France provides a range of features tailored for ecommerce businesses, including rescheduled deliveries, package collection points, and a shipping management portal. They also provide a dedicated return management solution for ecommerce businesses, known as DPD Retour. You can track your shipments either through their website or via API integration. Integrating with ClickPost will enable you to use the DPD France API to manifest, manage, and track shipments.
FAQs about

DPD France
1) What is the DPD Retour solution?
The DPD Retour solutions is a set of features aimed towards simplifying returns for ecommerce businesses and customers. In case of product replacements, it allows you to place the return label inside the outbound package. DPD France also allows customers to print their own return labels. The parcels can be dropped off by the customer at their designated pickup locations, after which it is shipped back to the vendor.
2) How can you reschedule deliveries with DPD France?
If you are an end customer, you can go to the DPD France website and reschedule your delivery by logging in with your parcel number. You will incur no additional charges for this service.
If you are an ecommerce business owner, you can reschedule deliveries by using the DPD France API. To use their tracking and shipping API, you need to integrate your services with a logistics intelligence platform.
| | |
| --- | --- |
| API | Description |
| Manifestation and shipping label generation API: | Create order on Courier Partner, fetch waybill and shipping label and place pickup request |
| Track Shipment API: | Track your DPD France shipment using AWB and Courier Partner |
| Cancellation API | Cancel shipment manifested on Courier Partner for faster returns |
| EDD API: | Show estimated delivery date for shipments on the order checkout page |
| NDR Action update: | Updates the after NDR action directly on courier company's database |
| Return Web-hooks: | Track your return shipment using AWB and Courier Partner using web-hooks |
VIEW API DOCUMENTATION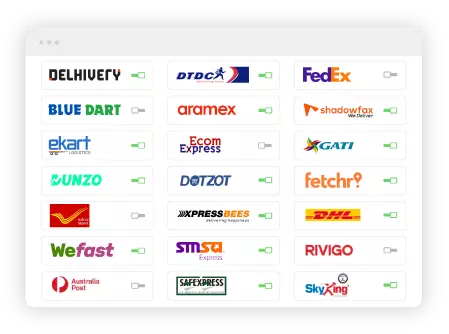 Step 1 - Select The Courier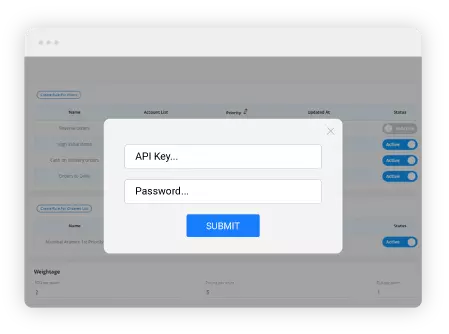 Step 2 - Enter API Key