Shipping services
Delivery completed within 1-2 days for Baltic countries.

Delivery completed within 3-7 days for European countries.

Delivery completed within 6-14 days for the rest of the world.
Special services
Same shipping price to ship anywhere in Finland.

Lets customers choose their preferred way of shipping.

Over 1400 service points available to use.
Technology services
Various tools such as OmaPosti.

Integrations with the best eCommerce platforms.

Data and marketing services available.
About

Posti
Posti is a fulfillment firm, spread across multiple nations and pioneering in regions such as Finland, Baltics and Sweden. At its core, Posti specializes in postal services in Finland. Via their multichannel services, Posti enables the sender to receive products by more than one medium. Posti also offers modern logistics solutions to eCommerce brands and private consumers. In one week, they manage around a million orders, which can go upto two million during the busy seasons.
Posti has been offering postal services for over three centuries now. Founded in the 17th century, Posti has its headquarters in Helsinki, Finland. Interestingly enough, Posti's name before 2015 was Itella, which too, was a change from the name Finland Post Corporation in 2007. The government of Finland owns all the shares of Posti Group.
Posti Group is the actual parent company while Posti Oy is the daughter company responsible for handling parcels in Finland. Posti has over 1400 service points in Finland. These are divided into post offices that work together with other companies run by the local entrepreneurs. Further, there are parcel outlets, letterboxes and even pick-up points that come under these service points.
Online stores can utilize Posti to handle their everyday shipments. Posti also offers to manage returns for eCommerce brands. Moreover, eCommerce brands can further enhance their business with the help of Posti's warehousing services. In fact, Posti allows customers to choose their preferred way of receiving a product. Online store owners can simply choose a schedule and Posti will ensure that the required order reaches its destination within the allotted time frame. Depending on the location of your parcel, Posti will vary on the time that it takes to deliver orders. For shipments within Finland, an order can be fulfilled by the next day itself.
One of the main appeals of Posti is that it integrates with several well-known eCommerce platforms such as Shopify, Magento or WooCommerce. There are also tools that brands can use such as OmaPosti Pro where orders can be tracked, SmartShip where requests for parcel and freight are managed alongside printing transport documents. Knowing the Finnish quite well, Posti also provides eCommerce brands with marketing and data services. This can help in bringing in new customers or retaining old ones. Using the courier API integration of ClickPost, you can fulfill orders better than others in Finland and the rest of the world.
FAQs about

Posti
1) How much time does Posti take to fulfill an international order?
For international orders, Posti typically takes around 6-14 days to deliver if the specified region is not in Europe. For European countries, deliveries are made within 3-7 days.
2) What is OmaPosti?
OmaPosti is a digital companion that you can use which helps you manage your invoices, letters and parcels in one place. If needed, you can also download it as an app on your phone.
| | |
| --- | --- |
| API | Description |
| Manifestation and shipping label generation API: | Create order on Courier Partner, fetch waybill and shipping label and place pickup request |
| Track Shipment API: | Track your Posti shipment using AWB and Courier Partner |
| Cancellation API | Cancel shipment manifested on Courier Partner for faster returns |
| EDD API: | Show estimated delivery date for shipments on the order checkout page |
| NDR Action update: | Updates the after NDR action directly on courier company's database |
| Return Web-hooks: | Track your return shipment using AWB and Courier Partner using web-hooks |
VIEW API DOCUMENTATION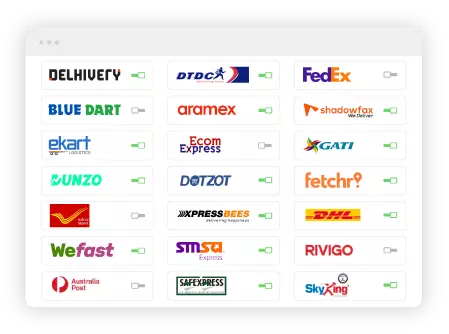 Step 1 - Select The Courier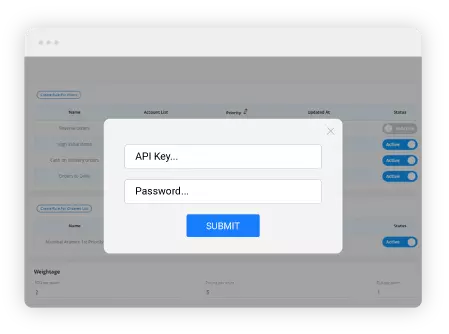 Step 2 - Enter API Key