Shipping services
1-2 days delivery

Freight shipping
Special services
Early delivery

Closed Distribution Service
Technology services
Web Integration

Tracking portal
About

Skynet World Wide Express South Africa
Skynet first launched its services in 1972 in the USA. Since then, with constant hard work and improvement in its logistics services, it has become the largest independently-owned logistics company across the globe. Skynet WorldWide Express South Africa is a division of this large company that provides multiple top-notch shipping services in South Africa.
To offer a best-in-class solution in the country, it offers a number of delivery options. You can choose any of them as per your choice and convenience. Early Delivery, Overnight Express, Next-Day delivery, and Express Road are some of the premium shipping options.
The Early Delivery option ensures that the packages arrive early, within just 9 hours after collection in the major distribution centers. Now, Overnight Express Delivery almost takes 10 hours and 30 minutes. This delivery option is a perfect choice for smaller packages that require a definite time frame.
If you want to deliver large packages or you are serving B2B businesses, you can go for the Road Express delivery solution. It'll take almost 2-4 business days to deliver the products.
The closed distribution service offered by Skynet South Africa is the most cost-effective distribution solution. In this service, you don't need to deal with intermediaries involved in the distribution process. It means you'll reduce your overall costs and enjoy more control over your product distribution.
When it comes to eCommerce shipments, Skynet South Africa offers some exclusive options. For example, it has included specialized warehousing and fulfillment services, so you can only focus on the growth of your business. In fact, it has also added cross-border solutions, and last-mile delivery in its eCommerce service package. Moreover, if you have your own store on Shopify or WooCommerce, you can seamlessly integrate SkyNet services into those platforms.
Apart from these top-notch services, Skynet WorldWide Express South Africa has a team of experts who will constantly help you in your journey. They have offered a number of ways to contact them. In fact, you can directly call them or message them on WhatsApp.
As a Skynet WorldWide Express account holder, you'll be provided with multiple tools to help you manage shipments more efficiently. Among them, you'll find a dedicated portal where you can enter the AWB no. to track your shipments. ClickPost easily integrates with Skynet WorldWide Express South Africa. So, you can go for this integration to strengthen your reach in that region. In fact, you can track your shipments even faster with ClickPost's tracking API integration.
Skynet WorldWide Express South Africa Integrations with ClickPost: SkyNet (Delhivery International)
FAQs about

Skynet World Wide Express South Africa
1) What are the methods to contact the Skynet WorldWide Express team?
Skynet WorldWide Express South Africa offers multiple ways to contact the team. For example, they have provided a dedicated form. You can fill out this form with your specific queries. In fact, you can directly connect with them via WhatsApp and phone calls.
2) How can the Skynet WorldWide Express South Africa package be tracked?
Skynet WorldWide Express South Africa has a portal to help you track your packages. Moreover, if you need more detailed information regarding your package, you can contact their customer support team directly.
| | |
| --- | --- |
| API | Description |
| Manifestation and shipping label generation API: | Generate shipping labels and AWB no. to ensure seamless forward logistics |
| Track Shipment API: | Get a milestone-wise view of your shipments |
| Cancellation API | Cancel orders as soon as you get a confirmation from your customers |
| EDD API: | Show your customers the most accurate delivery date |
| NDR Action update: | Turn failed deliveries into successful ones by taking NDR action |
| Return Web-hooks: | Build solid brand authority by offering seamless reverse logistics |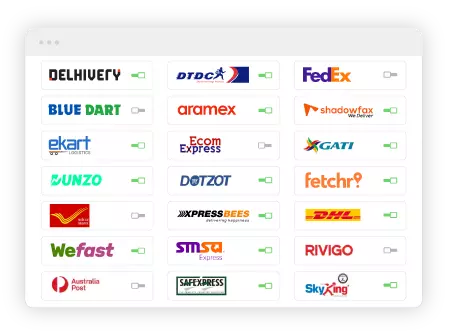 Step 1 - Select The Courier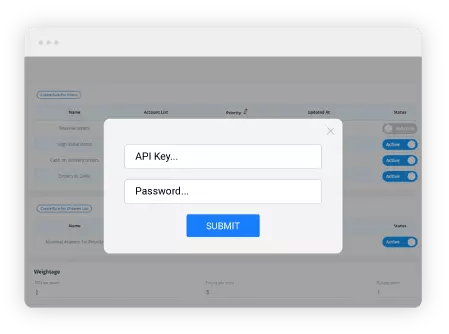 Step 2 - Enter API Key