Shipping services
Express Delivery throughout mainland China

Air Parcels for Fast International Delivery
Special services
Stamp Collecting for China Postal Business

Fast and Reliable Newspaper and Magazine Subscriptions
Technology services
Integrated e-commerce solutions

Personalized Virtual Greeting Cards
About

YunExpress
YunExpress is one of the largest and premier third-party logistics companies in China. It specializes in international deliveries and parcel and postal services across international boundaries. It is one of the leading choices for cross-border businesses and e-commerce sellers. It consists of four main service branches- International Express, FBA Transfer, Postal Parcel, and Cross-Border B2C.
Founded in 2014 in Shenzhen, China, YunExpress is a relatively new player in the logistics and postal service provider market. Since its establishment, it has grown rapidly to become one of the leading logistics platforms in the country. It processes a volume of about 700,000 parcels and packages, catering to over 10,000 clients directly and indirectly. It also supervises around 20 self-operated branch companies, each of which specializes in different functions.
YunExpress has more than 15 transit hubs and several warehouses located across the globe, ranging from Asian cities such as Hong Kong and Singapore to the other side of the world in European and American cities such as Los Angeles and Frankfurt. It has a vast network of overseas storage solutions that makes use of smart solutions and intelligent hardware to increase efficiency and convenience.
Bundled with its Cross-Border B2C Services, YunExpress also provides clients with services such as pick-up, air transport, warehousing, customs clearance, last-mile delivery, and a lot more with their digital systems and infrastructure connecting different parts of the world. Next up, it offers an International Express Delivery option launched in collaboration with carriers like DHL and UPS. It aims to provide fast, economical, and reliable delivery options for global e-commerce sellers, with freight solutions and rules tailored to the specific needs of your company.
Finally, YunExpress can also integrate with the postal services of various countries to offer mail and postal services, as well as product fulfillment options to package, ship, and return orders for e-commerce businesses, mainly catering to Amazon sellers. Their postal services have a wide and extensive network, covering about 232 countries around the world.
For this, they often partner with China Post. In such cases, platforms like ClickPost can help you with managing your logistics workflow and integrating with YunExpress to provide you with Shipping and Tracking API along with other important functionalities.
FAQs about

YunExpress
1) What do I do if my product says 'Delivered' but I haven't received it?
Customers can easily log onto the YunExpress portal with their tracking ID and get all relevant information about their products in transit. If the product says 'Delivered' but you haven't received it yet, you can check with your neighbors or local courier partners regarding the package. If it is a small package, the local delivery partner may have left it in your mailbox. If you still didn't find your parcel, we suggest you contact the original seller or sender, or alternatively the last-mile delivery provider using your tracking ID as a reference.
2) I want to return or exchange my product through YunExpress.
In case you want to return or exchange a product that has been delivered to you via YunExpress, you will need to contact the original seller or sender. Kindly submit a return request to them; only they can officially initiate a return procedure with YunExpress. All refunds and exchanges usually go through the original sender as well.
| | |
| --- | --- |
| API | Description |
| Manifestation and shipping label generation API: | Create order on Courier Partner, fetch waybill and shipping label and place pickup request |
| Track Shipment API: | Track your YunExpress shipment using AWB and Courier Partner |
| Cancellation API | Cancel shipment manifested on Courier Partner for faster returns |
| EDD API: | Show estimated delivery date for shipments on the order checkout page |
| NDR Action update: | Updates the after NDR action directly on courier company's database |
| Return Web-hooks: | Track your return shipment using AWB and Courier Partner using web-hooks |
VIEW API DOCUMENTATION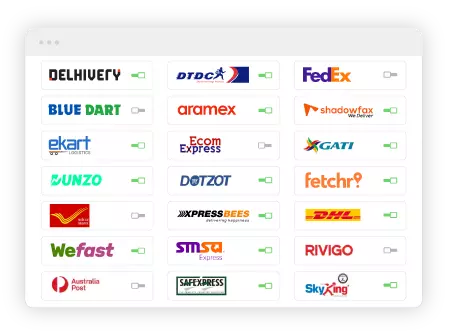 Step 1 - Select The Courier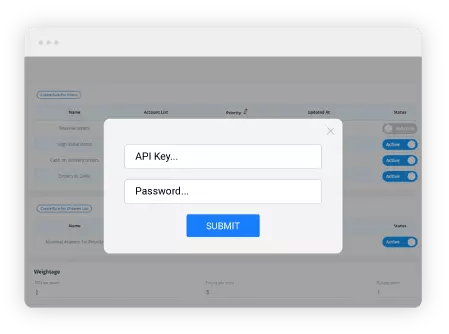 Step 2 - Enter API Key