Australia Post (AUPost)

API Integration and Tracking
ClickPost Multi-carrier integration platform lets you integrate with 150+ carriers including Australia Post (AUPost) using a single API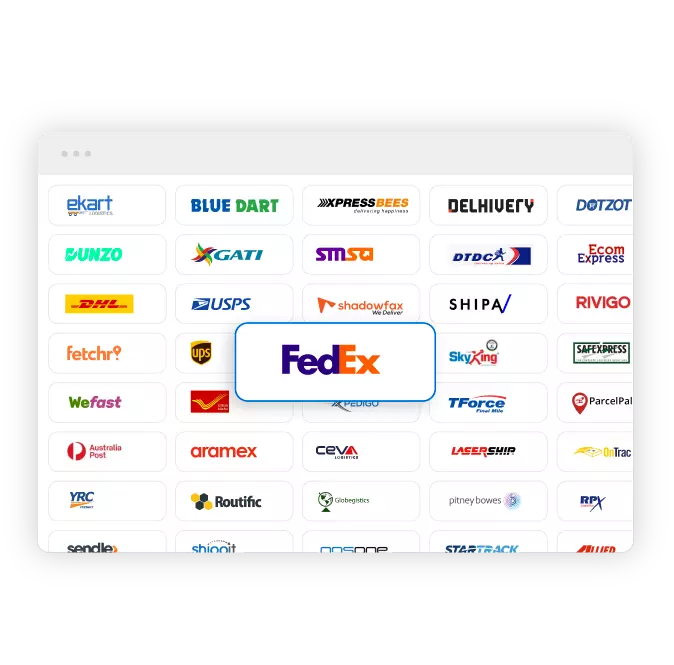 Shipping services
Provides both domestic and international shipping

Express postage available for parcels of certain size

Customize packaging options for bulk orders
Special services
Postcode data available in downloadable format

Include Traditional Retailers names on packages

Access to a pre-made eCommerce Sales Calendar
Technology services
Automatic creation of shipping labels

Get insights on latest ecommerce trends

Estimate delivery times and track orders
About

Australia Post (AUPost)
Australia Post is one of the oldest and largest postal and shipping services companies in Australia. It was originally known as the Postmaster General's Department (PMG) founded in 1901. However, the PMG was abolished in 1975 to form the present entity. It is owned and operated by the Government of Australia and is currently headquartered in the city of Melbourne, Victoria. Australia Post is a popular choice for direct-to-customer orders in the country and has a leading market share of 75%. It is also a popular eCommerce shipping platform. It is also a major employer in the country with a workforce of 75,000 people. Australia Post's network consists of 4330 post offices, 33,039 lockers, and 15,036 post boxes connected through a massive fleet of almost 14000 vehicles. It also charters up to 17 flights every single day to make domestic and international shipments.
The company reaches almost all parts of Australia through its 12.3 million+ delivery points, making approximately 228 million customer visits every year. For sorting, storing and processing packages it maintains a total of 481 facilities spread throughout the country and delivers roughly 400 million parcels each year. It is a leading shipping company in Australia and generated $7.5 billion in revenues with a profit of $53.6 million in the year 2020, with non-postal revenue contributing 73 percent of the total income. Australia Post offers a diverse suite of services to businesses and individuals.
While its solutions for individuals include receiving and sending items and money along with document services, the company offers much more to businesses. It offers labelling, packaging, as well as cross-border shipping services to companies. It also offers marketing services such as direct mail and business letter services. For eCommerce companies Australia Post offers dedicated solutions such as express delivery solutions, order packaging, provision for collection points as well as reverse logistics. It also offers value-added services to online sellers like acceptance of cash-on-delivery and eCommerce insights.
It also allows businesses to ship their products to customers shopping from other countries, thereby enabling cross-border eCommerce. Other than this Australia Post also sells office supplies, electronics, collectables and gift items through its own website. Australia Post is a renowned shipping services provider in the region. Its large network and massive fleet allow it to reach customers anywhere within the country and abroad. The company has a strong reputation as a reliable logistics service provider and works with some of the biggest brands in the region. Its suite of services also makes it a popular choice for startups and businesses that are looking for scalable solutions for their online selling venture.
Over the years, Australia Post has adopted the latest technologies to make one of the pioneers of an integrated logistics and shipping services provider. It allows businesses to integrate with its platform to leverage its capabilities and deliver products efficiently. ClickPost, which is the leading provider of logistics intelligence solutions, is integrated with AP. The API integrations allow businesses to use ClickPost's state-of-the-art software to manage their orders and shipping partners through a unified platform. Businesses that need to avail of Australia Post's services, can go live with it using ClickPost within a single business day.
FAQs about

Australia Post (AUPost)
1) Can you send large items through Australia Post?
AU Post provides a range of packaging options at standardized rates. The sizes of AU Post's packaging options range from small and medium to large and extra large.
2) Does Australia Post charge by size or weight?
In case any packaging other than the designated Australia Post packaging is used, then this carrier will charge based on the overall weight of the package. Australia Post also provides its own packaging with customization options at flat rates.
3) What Do You Need To Use Australia Post API Integration?
Once you're onboard with ClickPost, setting up your integration with Australia Post (or any carrier) becomes a simple and quick task, requiring no manual effort.
| | |
| --- | --- |
| API | Description |
| Manifestation and shipping label generation API: | Place an order with your carriers by producing a waybill and shipping label which prep the shipment for pickup. |
| Track Shipment API: | Receive tracking updates via the respective AWB number from Australia Post. |
| Cancellation API | Any shipments manifested can be canceled with haste to ensure prompt return. |
| EDD API: | Product pages and order checkout pages can display Estimated Delivery Date. |
| NDR Action update: | Direct updates to the Australia Post platform for post-NDR actions. |
| Return Web-hooks: | Track return shipments in real-time by inputting the newly generated return AWB number. |
VIEW API DOCUMENTATION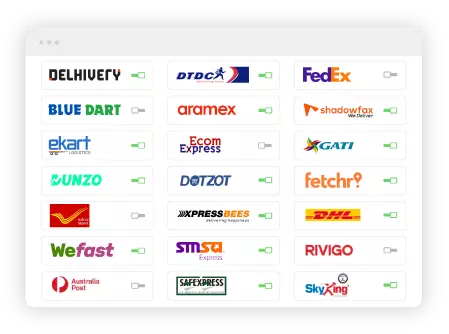 Step 1 - Select The Courier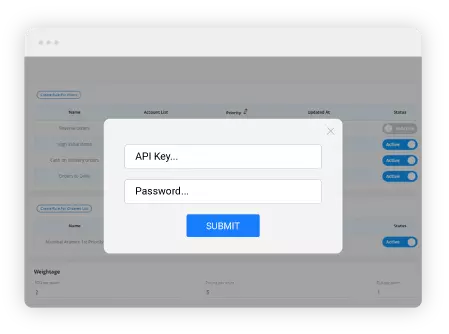 Step 2 - Enter API Key