Blowhorn

API
Integration and Tracking
ClickPost Multi-carrier integration platform lets you integrate with 150+ carriers including Blowhorn using a single API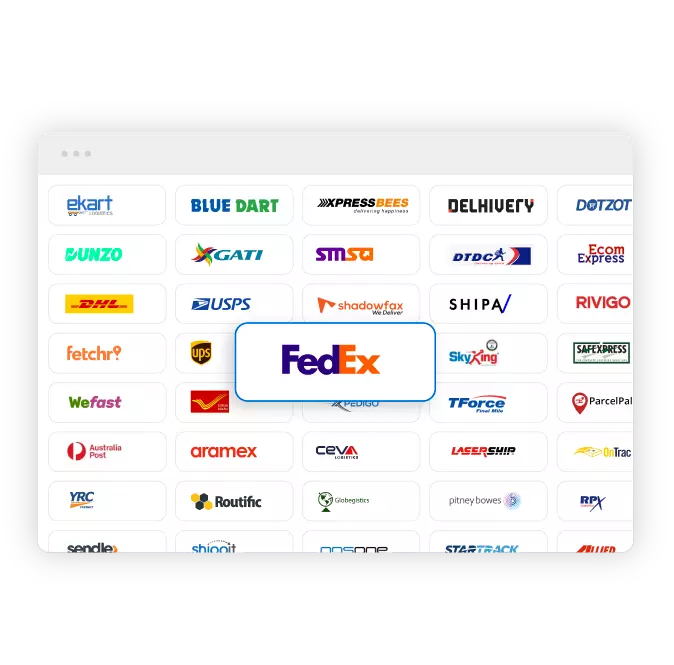 Shipping services
Same-day delivery

Shipping Automation

Pay-per-use Billing Model
Special services
Warehouse Management System

Scan and Pay Delivery

Returns Management
Technology services
Automated Tracking

Instant SMS alerts

Shipping Performance Reports
About

Blowhorn
Blowhorn was founded in 2014 first as a logistics aggregator services provider company. Within a year, it expanded to offer a pay-per-use model that was extremely appealing to SMBs. Over the next 2 years, it expanded its services to include a greater range of payment models and services, including flexible transportation and a state-of-the-art system for handling end-to-end logistics. However, Blowhorn didn't stop its growth there. By 2018, it was up and running as one of the leading logistics companies enabled to provide micro-warehousing and distribution services. Today, Blowhorn has a massive presence across a quarter of pin codes spread across India, in over 110 different cities. Its micro-warehousing solutions enable easier on-ground inventory management solutions.
Freights of all sizes can be easily handled and transported as inventory and delivery professionals are made accessible. These micro-warehousing and distribution solutions enable quick inter-hub logistics as well as promote the efficiency of both forward and reverse logistics. BlowHorns' on-demand delivery services enable eCommerce businesses to select the vehicle of their choice for deliveries depending on the volume of different orders. Keeping up with its belief in full transparency, businesses can view both an accurate estimated price for the delivery prior to shipment and optimal delivery route to be used. With Blowhorn, your customers can also opt for scheduled, slot-based and shift-based deliveries. Again, choice of vehicles is provided to your business.
You can even use Blowhorn to arrange for a dedicated fleet of vehicles in certain time frames to handle any spikes in order volumes. Deliveries of this nature are made especially safe with the aid of a well-trained team of drivers, planned routes, GPS-enabled fleet tracking, readymade contingency plans for any eventuality. It also ensures proof of delivery is conveyed to your business on the successful completion of any order. One of Blowhorn popular services is its hyperlocal delivery services. This enables you to provide delivery to customers within the hour, within six hours and on the same day. This service is available for a wide range of items and with top-notch tracking facilities. With ClickPost and its Courier API Integration with Blowhorn, you can go live with Blowhorn in 24 hours.
FAQs about Blowhorn
1) How is a booking processed with Blowhorn?
If you want to book a parcel through Blowhorn, you must open the Blowhorn app. Once on the app, you must choose the vehicle class you need to deliver your parcel. The application will display the estimated time of arrival for the pickup and the estimated delivery date.
2) How to track the movement of goods through Blowhorn?
Blowhorn offers a dedicated dashboard to enable its customers to track their orders in real-time. You can also send customized SMS updates to provide regular tracking information about their delivery. You can improve your order management system through real-time updates from the carrier.
| | |
| --- | --- |
| API | Description |
| Manifestation and shipping label generation API: | Place a delivery request through the carrier network of Blowhorn |
| Track Shipment API: | Fetch the status of the shipment through Blowhorn's real-time tracking services |
| Cancellation API | Cancel the shipping request with the carrier according to the customer's request |
| EDD API: | Predict and display the estimated delivery date |
| NDR Action update: | Trigger NDR actions to improve your RTO percentage |
| Return Web-hooks: | Handle the ecommerce returns process through seamless carrier network |
VIEW API DOCUMENTATION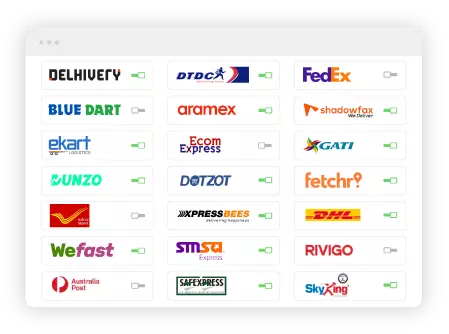 Step 1 - Select The Courier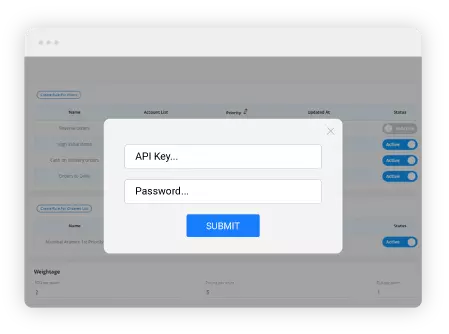 Step 2 - Enter API Key